The weekend has started with a bounce back on the cryptocurrency market as all the top 10 coins are in the green area.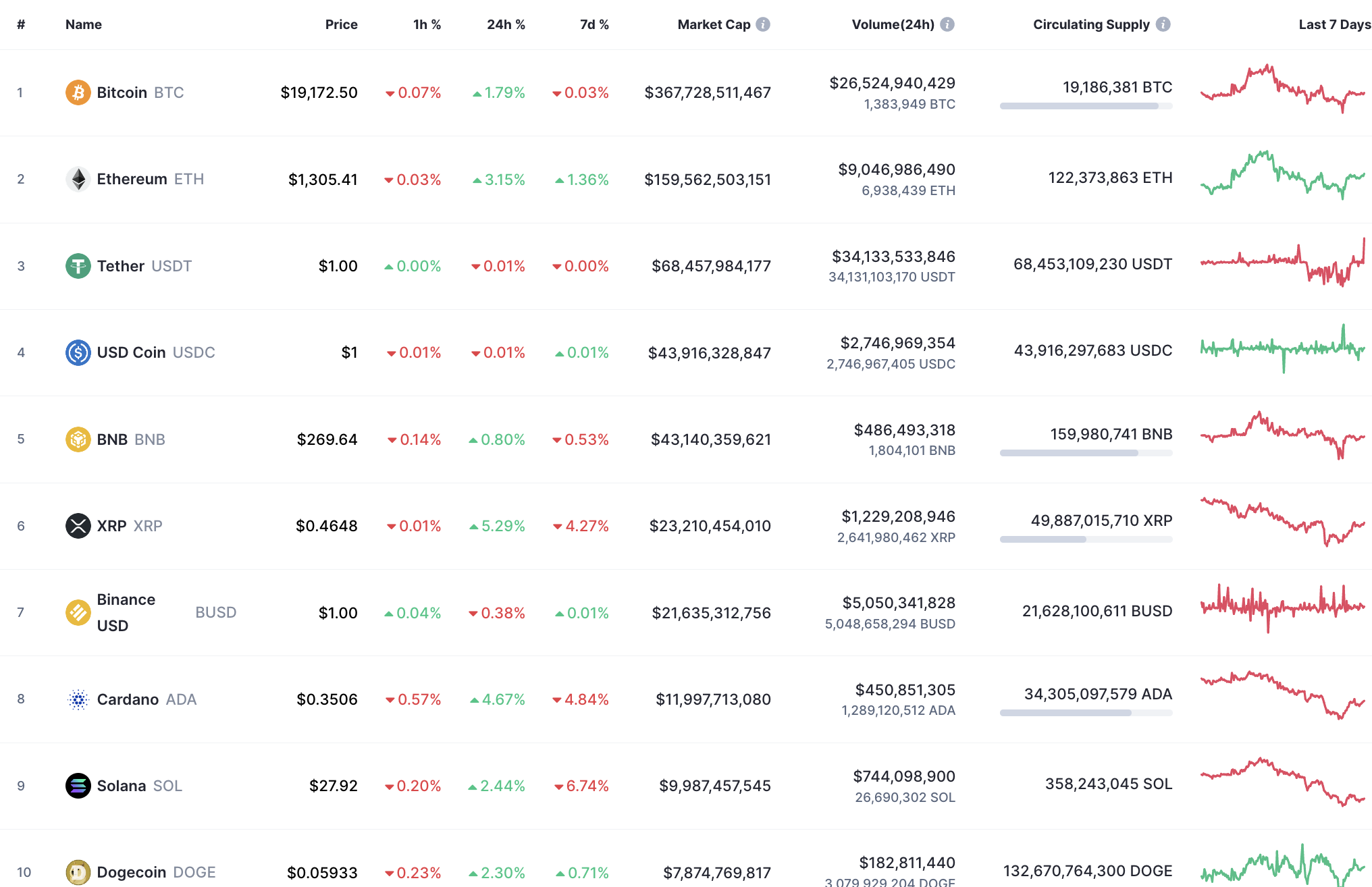 BTC/USD
The rate of Bitcoin (BTC) has risen by almost 2% over the last 24 hours.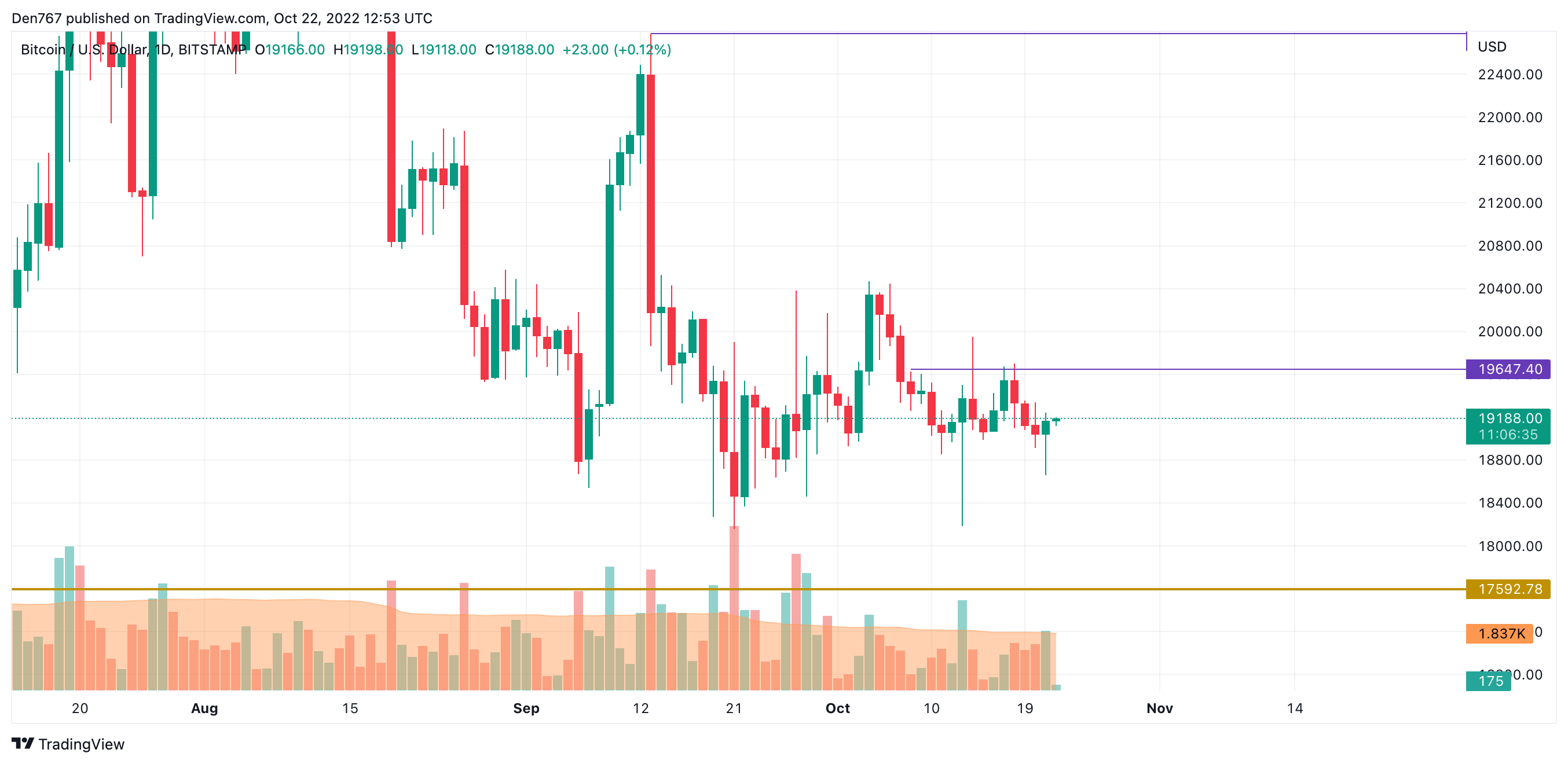 The rate of Bitcoin (BTC) might have fixed above the $19,000 zone, which means that bulls are not ready to give up so easily. If the situation remains the same, the main crypto might grow to the $19,500-$19,600 zone next week.
Bitcoin is trading at $19,186 at press time.
ETH/USD
Ethereum (ETH) has gained more than Bitcoin (BTC), going up by 2.65%.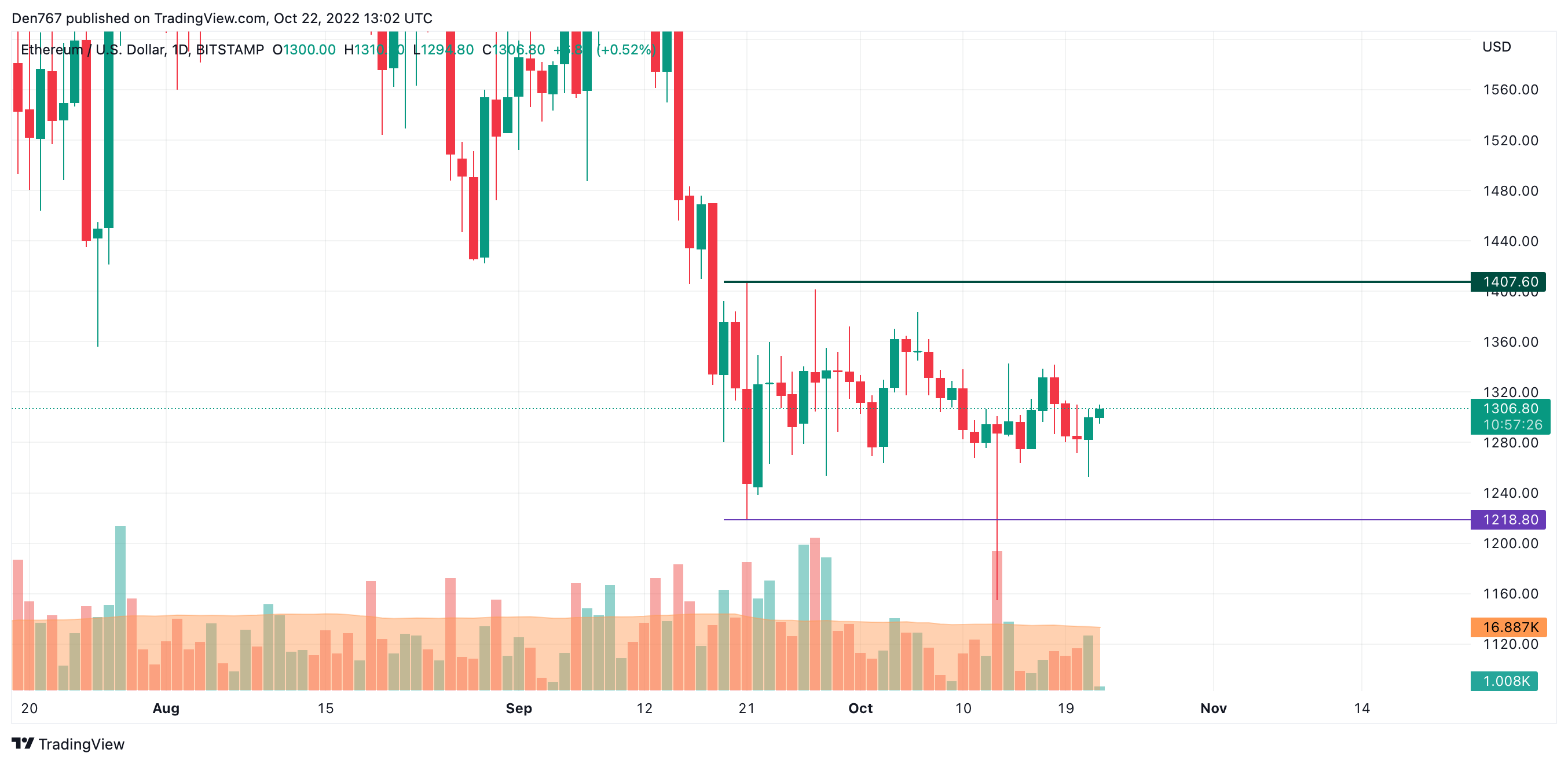 Despite today's rise, Ethereum (ETH) keeps trading in the wide range between the support at $1,218 and the resistance at $1,407. One could talk about midterm growth if the price can get to the $1,350 mark.
Ethereum is trading at $1,308.50 at press time.
ETC/USD
Ethereum Classic (ETC) has gained the most value today, rocketing by 7%.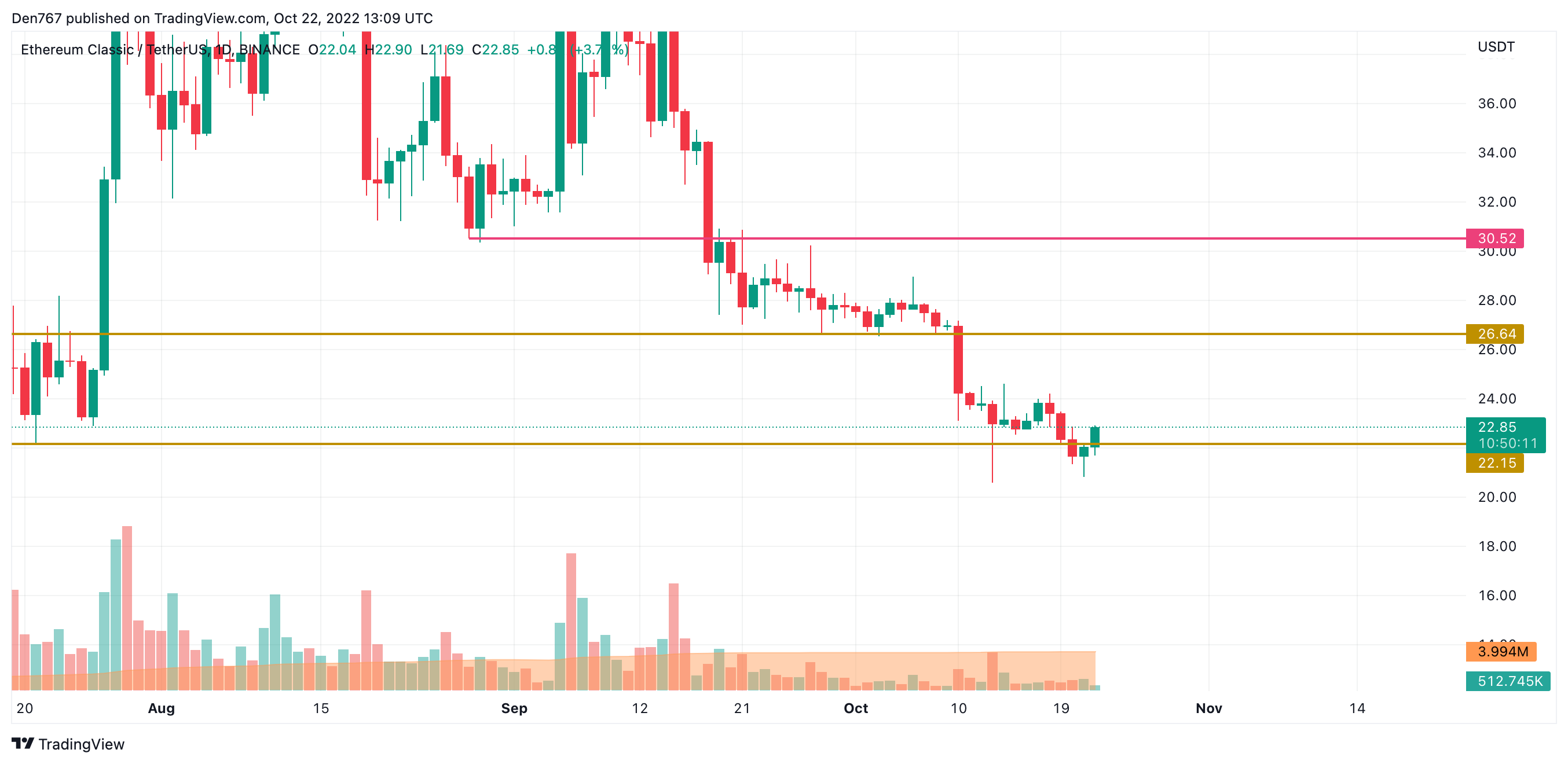 On the daily chart, Ethereum Classic (ETC) has returned to the bullish zone. At the moment, one should pay attention to the closure. If it happens around the $23 level, the growth may continue to the $24 zone by the end of the month.
Ethereum Classic is trading at $23.12 at press time.