Bulls could not hold the initiative for long as most of the coins have returned to the green zone.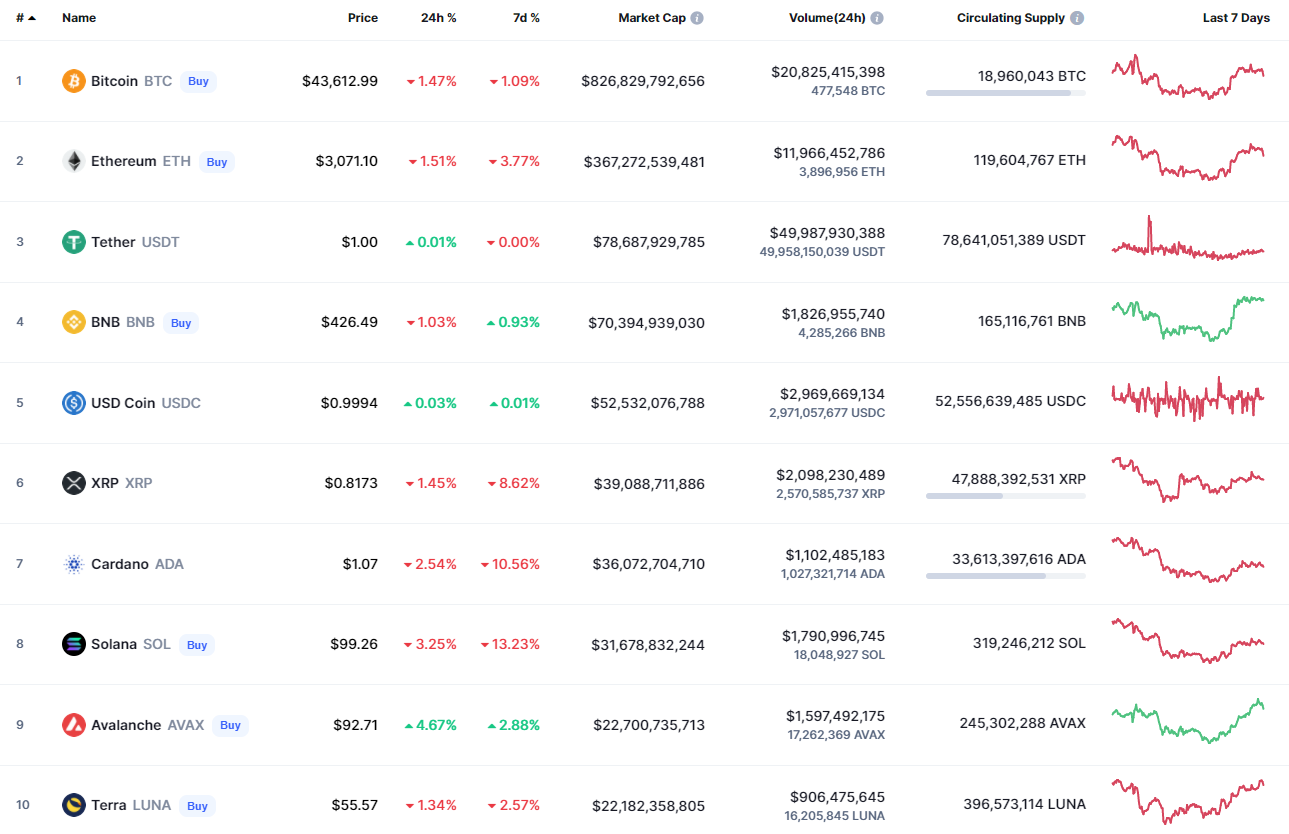 BTC/USD
Yesterday, buyers were able to continue weak growth, and tonight, the price of Bitcoin (BTC) came close to $45,000. The bears are holding back growth dynamics, not allowing the pair to recover to the February maximum.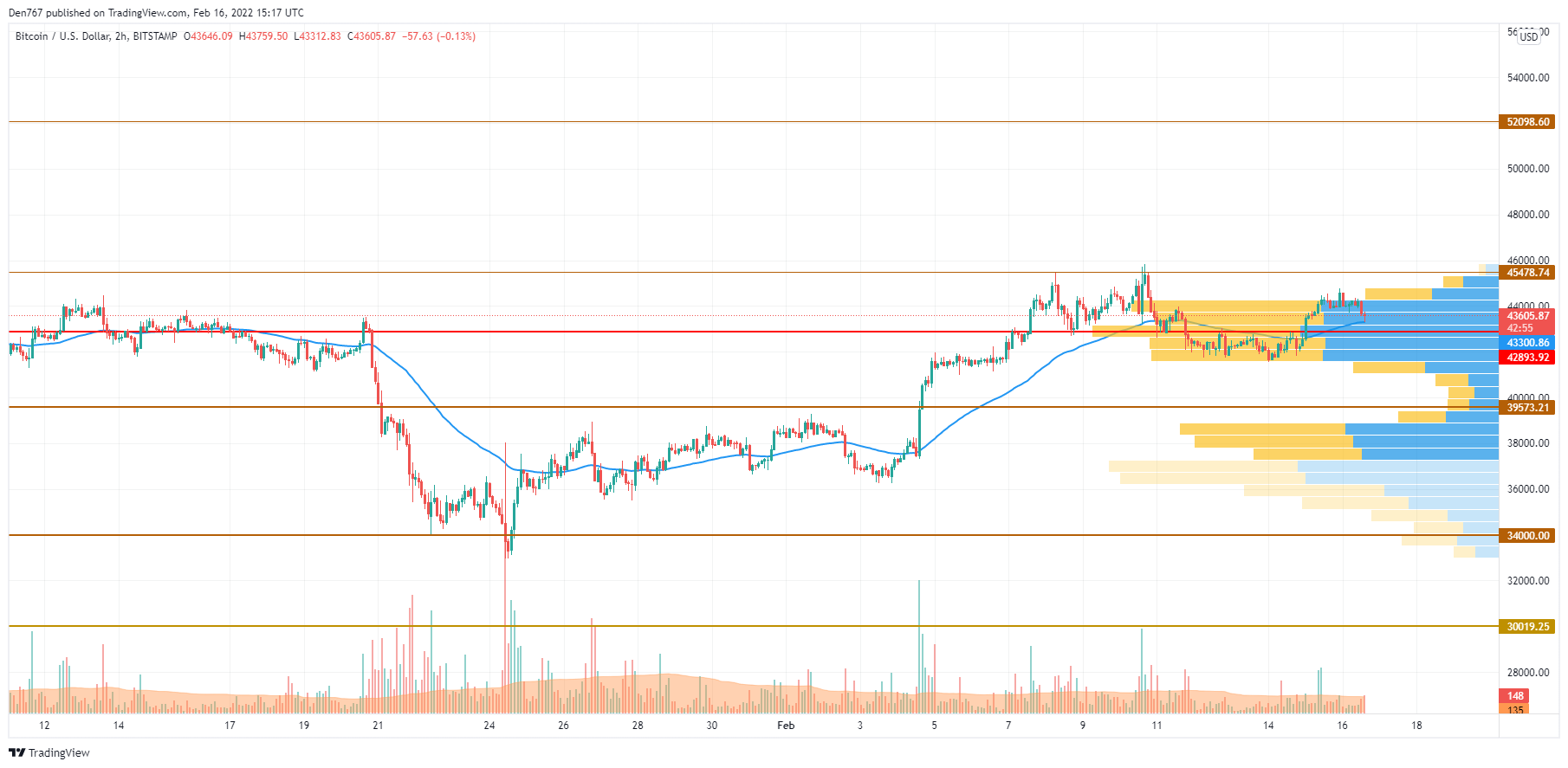 This afternoon, after a slight setback, the bulls can try to continue climbing to the resistance at $46,000.
If sales roll back above average soon, the decline could reach the two-hour EMA55.
Bitcoin is trading at $43,605 at press time.
BNB/USD
The rate of Binance Coin (BNB) has gone down by almost 1% over the last day.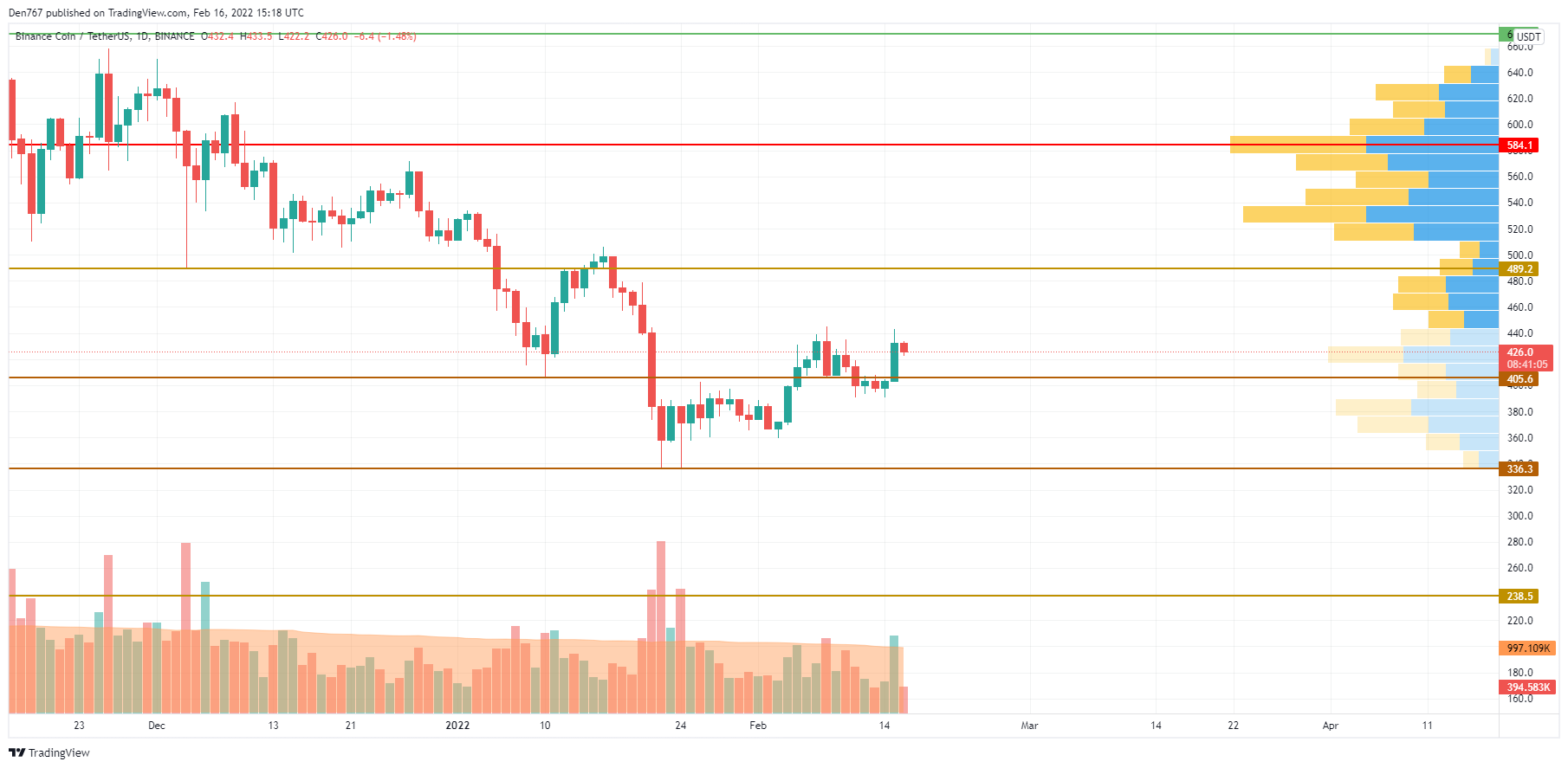 Binance Coin (BNB) has fixed above the vital mark at $400 on the daily chart. If the buying trading volume remains high and the rate does not go below the support level, there is a chance to see continued growth to the area around $450 soon.
BNB is trading at $426 at press time.
ADA/USD
Cardano (ADA) has lost more than BNB with a decline of 2.50%.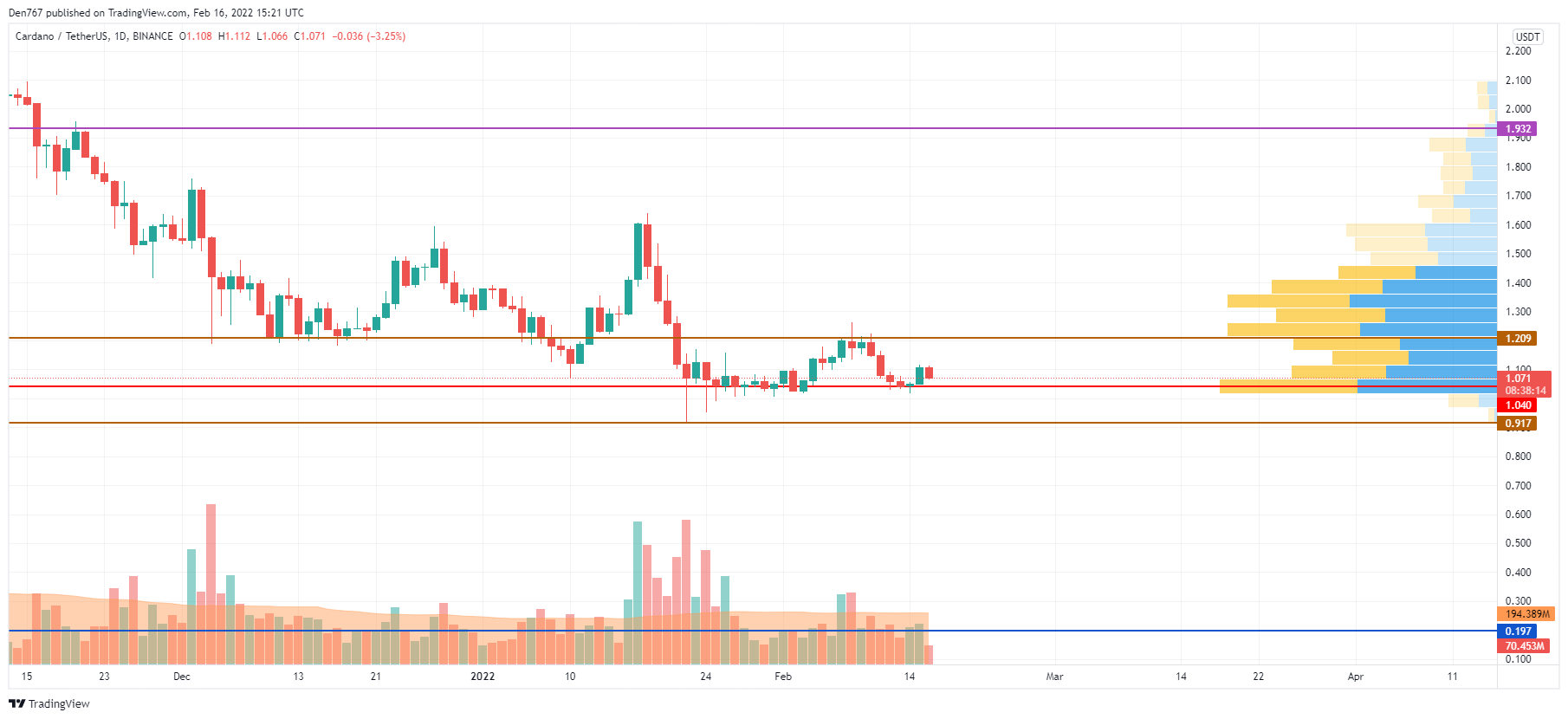 Unlike BNB, Cardano (ADA) is neither bullish nor bearish as the rate is located in the middle of the channel between the support at $0.917 and the resistance at $1.209. In this case, one needs to pay close attention to which side is more powerful. If the price comes back to $1.20, there is a possibility to see a bullish trend reversal.
ADA is trading at $1.072 at press time.
AVAX/USD
Avalanche (AVAX) is the only gainer from the list today, rising by 4.85%.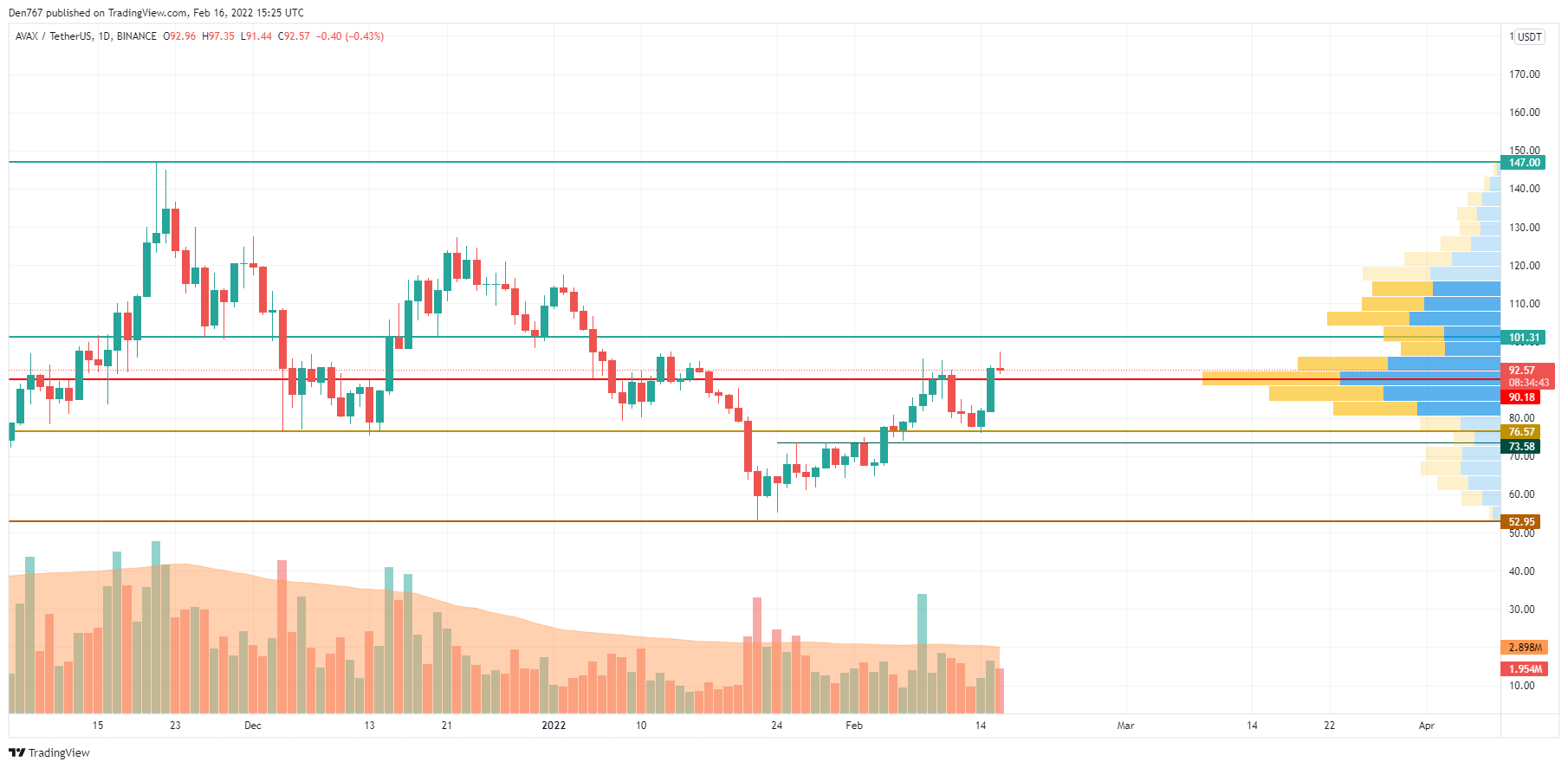 Despite the growth, AVAX is still unable to fix above the level of $100 so far. In this regard, sideways trading in the range of $80-$90 is the more likely scenario for the upcoming days, so bulls could get energy for a continued price rise.
AVAX is trading at $92.64 at press time.
SOL/USD
Solana (SOL) is not an exception to the rule, going down by more than 3% since yesterday.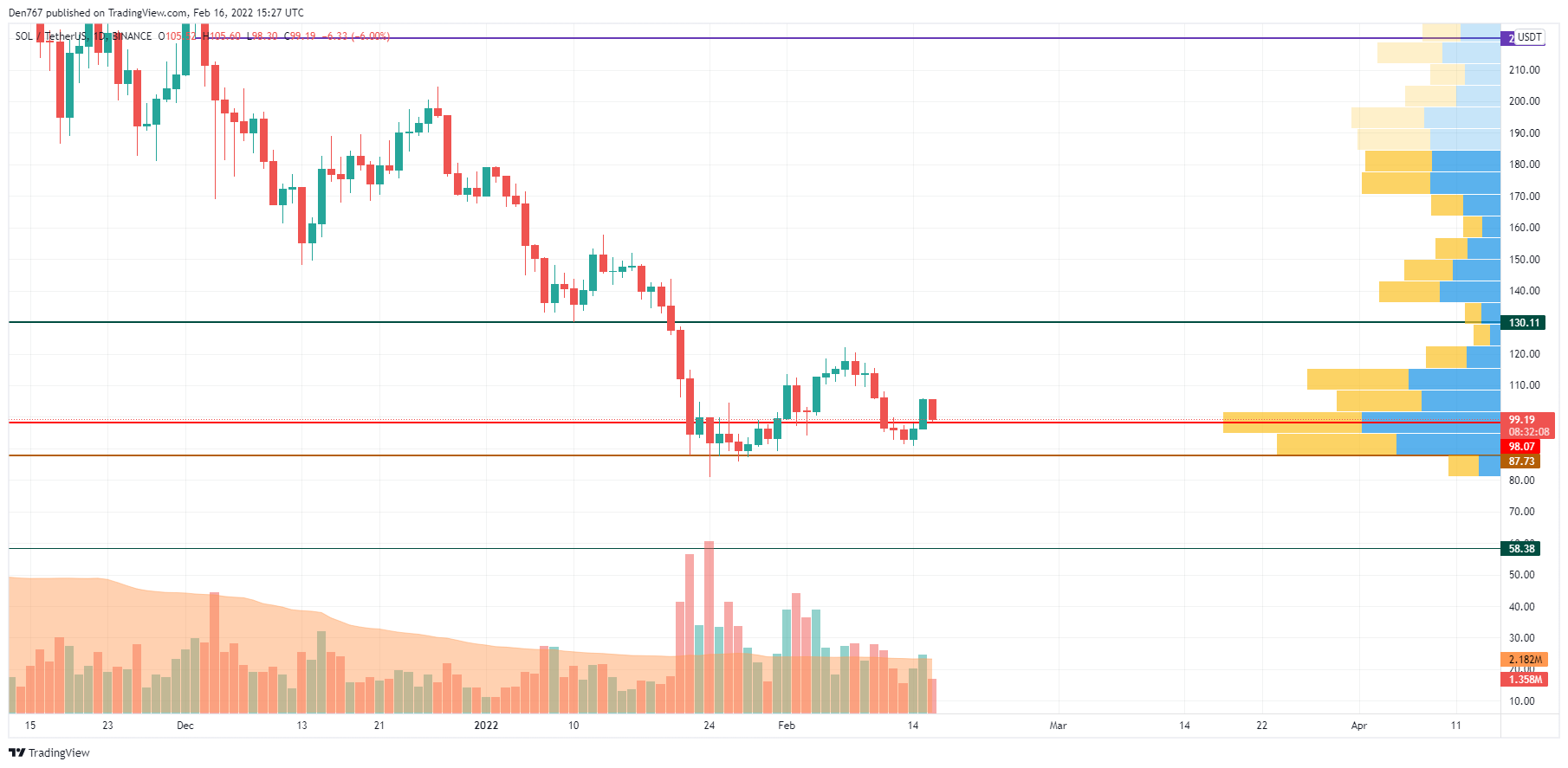 SOL is trading similarly to Cardano (ADA) as the coin remains trading in a wide range. Respectively, one should not expect any sharp moves soon.
If the price can bounce back to the $99 mark, there is a chance to see a further slight rise within the nearest days.
SOL is trading at $99.22 at press time.
LUNA/USD
LUNA is following the decline of most of other coins, going down by 0.95%.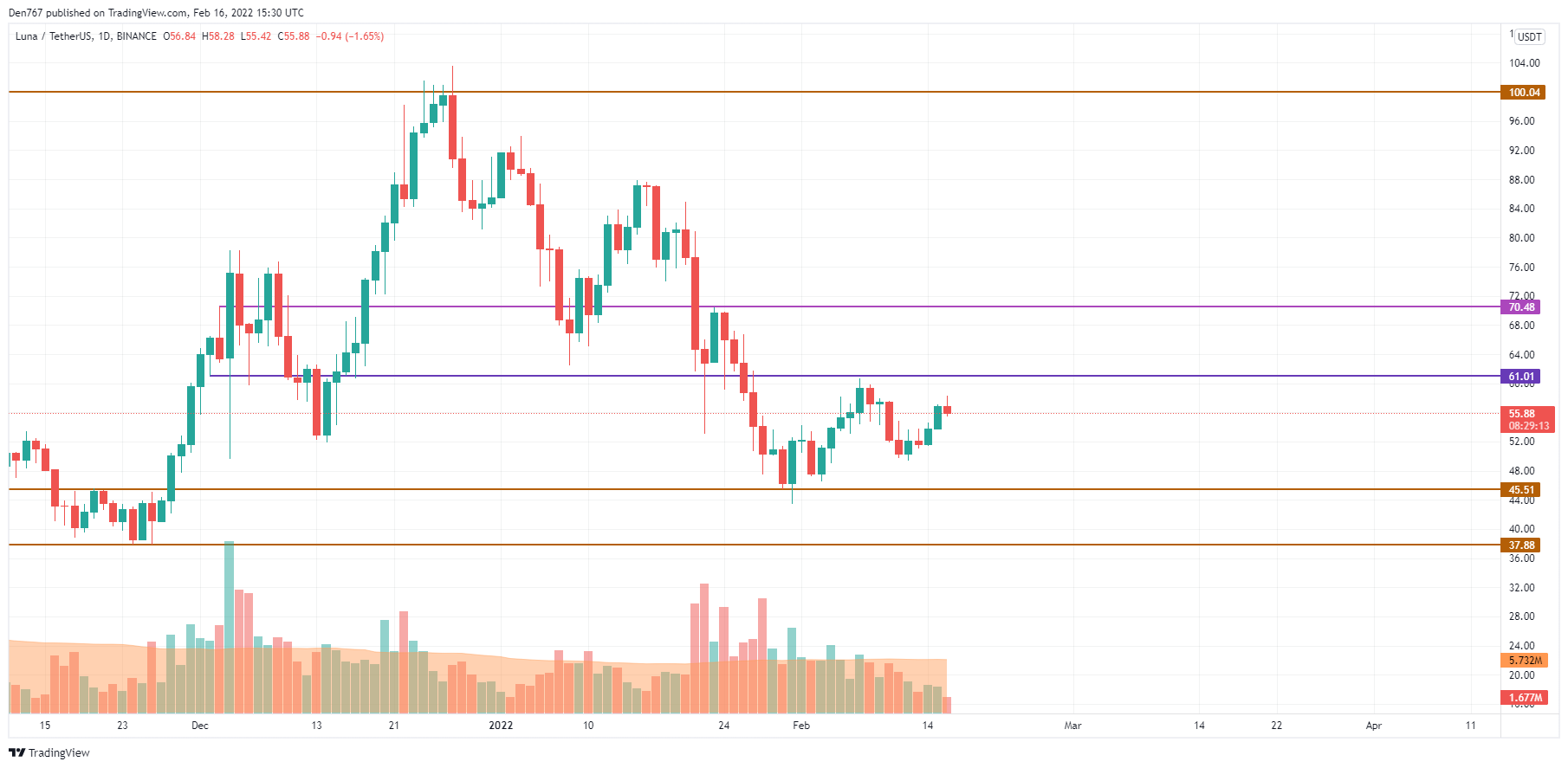 Despite the fall, the price is closely approaching the resistance level at $61. If the selling volume remains low, buyers might try to break and fix above it to confirm the mid-term bullish trend.
LUNA is trading at $55.72 at press time.