The whole crypto market is sinking in value and dropping in volume and is being led by Bitcoin, which is down more than 12% for the last 24 hours, reaching as low as $5,500 (and even lower on a few exchanges) at the time of writing. The reasons for the drop can only be speculated, with some voices shouting "manipulation" as loud as they can.
It is unclear whether we are talking about manipulation or not, but 40% of the entire Bitcoin volume (short positions mainly) belongs to BitMex. This is huge, considering that the second exchange by volume — Bitfinex — is currently trading 3% of the entire Bitcoin volume. Weird? I would say so.
Charts at a Glance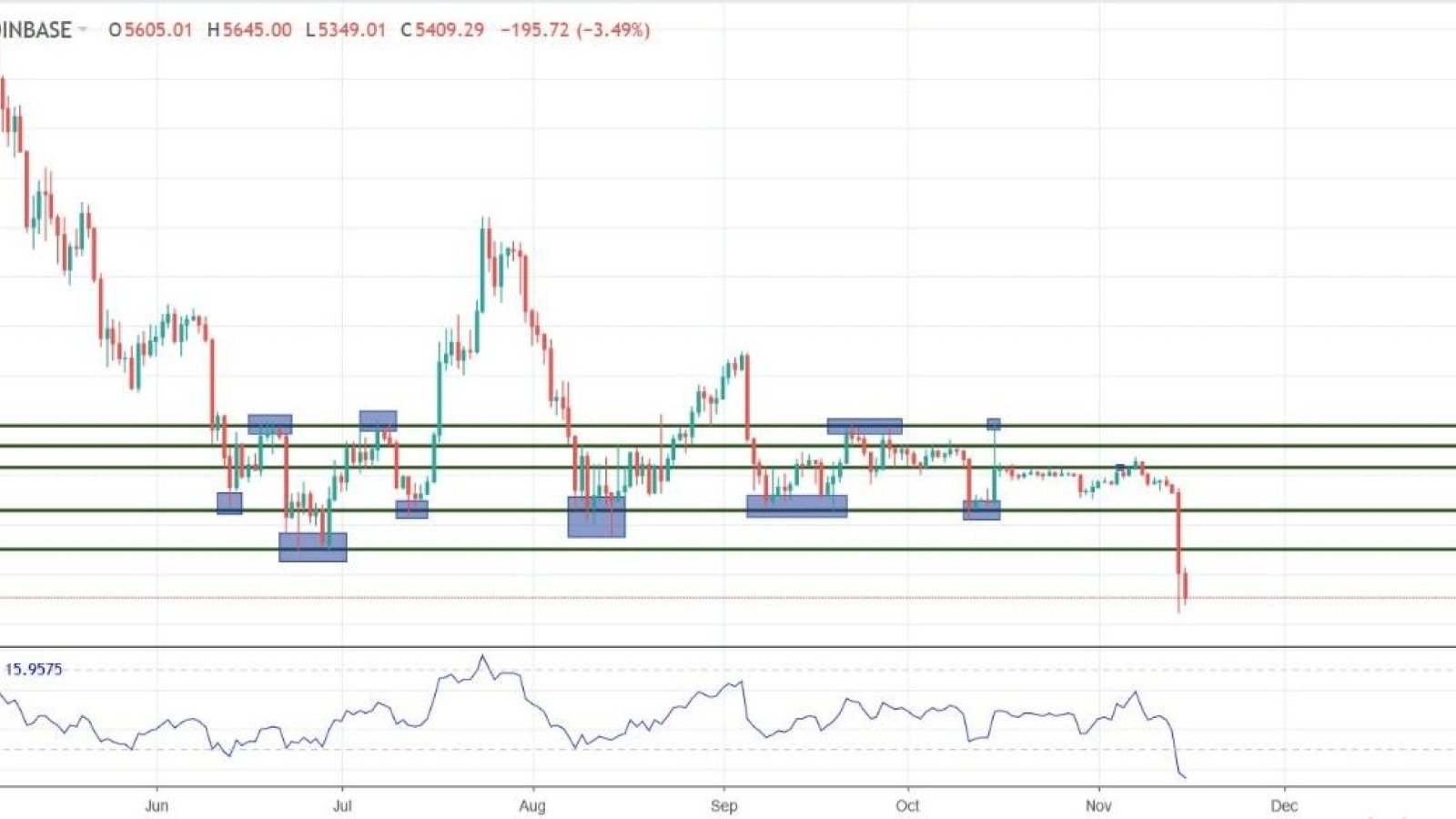 BTC/USD has broken the long-term low at $5,777 and reached lows last seen in late 2017. The move was not spurred by technical reasons and at this time it is not clear what exactly triggered it or when it will end. This could be the beginning of an extended drop towards $5,000 or a good opportunity to buy now. Either way, it is clear that Bitcoin and cryptos in general are riskier than usual under these circumstances.
Strictly from a technical point of view, the Relative Strength Index is deep in oversold territory and according to price action 101, a very strong move is followed by a period of stagnation or even a bounce higher once a bottom is established. However, we don't know if the current price is a temporary bottom or if the drop will extend further.
Support zone: 5000 as a psychological level
Resistance zone: 5777 - 5800
Most likely scenario: bounce higher after a temporary bottom is formed, followed by another drop
Alternate scenario: extended move into 5000