According to CoinShares data published by international news agency Reuters, $1.4 billion of institutional money has flown into Bitcoin-focused investment products over the past few weeks.

By contrast, gold has seen massive outflows of $9.2 billion during the same time frame as investors seem to be becoming increasingly keen on the digital iteration of the yellow metal.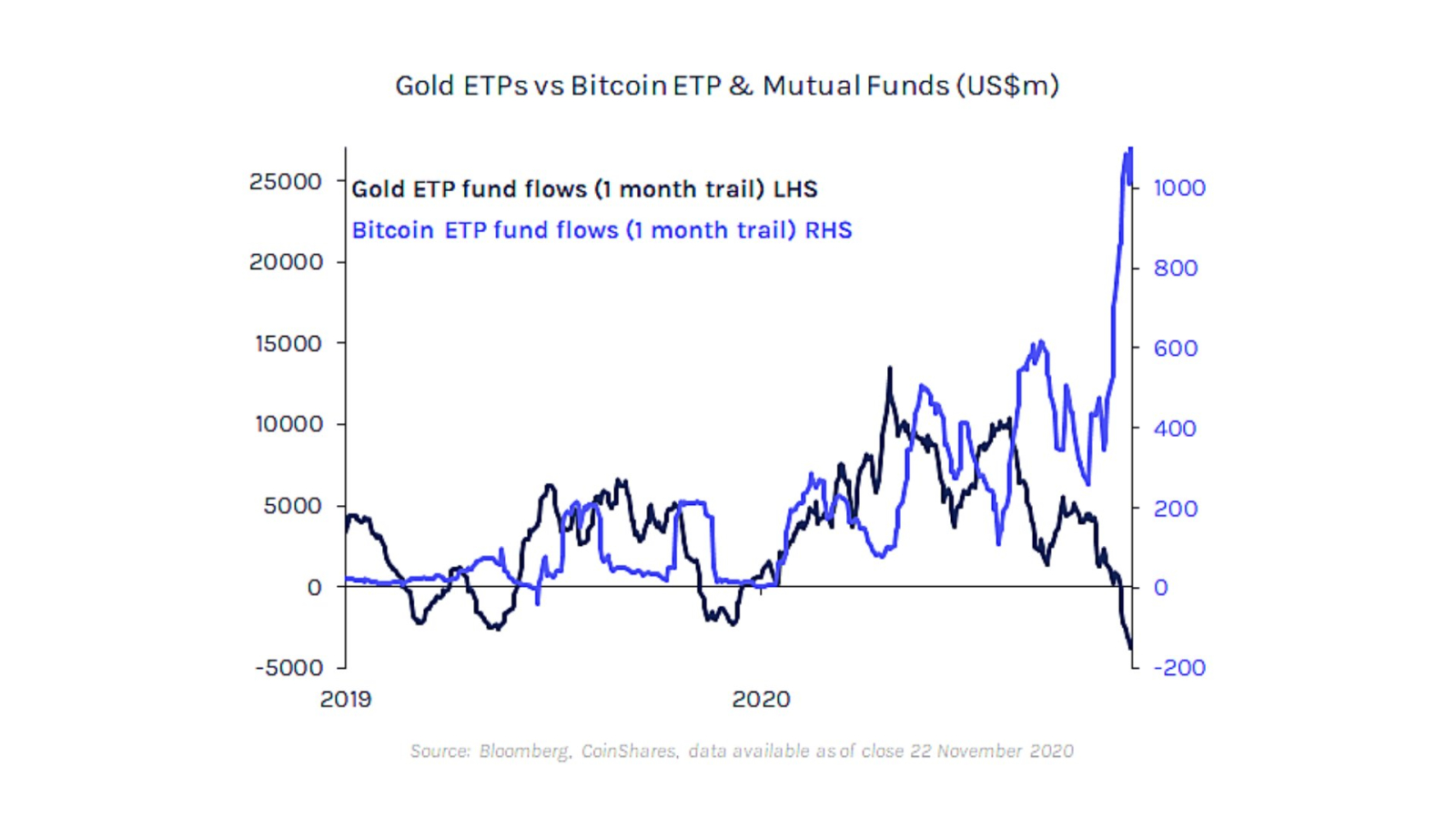 Crypto funds' second best week on record
Overall, CoinShares reports that cryptocurrency funds managed to raise $429 million from institutions last week when Bitcoin climbed to a new all-time high of $19,918 on Dec. 1.
In the meantime, the total value of digital assets managed by crypto firms has skyrocketed to a staggering $15 billion.

Grayscale Investments alone has $12.7 billion worth of AUM, according to its Dec. 7 update.

CoinShares's investment strategist James Butterfill claims that Bitcoin is no longer dismissed as a purely speculative play:
On an anecdotal level, based on our client conversations over the course of 2020, we have seen a decisive shift from enquiries of a speculative nature to those that begin with comments such as, 'bitcoin is here to stay, please help us understand it.
Sorry, SEC, a Bitcoin ETF is already here
In other news, business intelligence firm MicroStrategy is turning into a de facto Bitcoin ETF even when the SEC continues kicking the can down the road. Yesterday, the firm announced its plan to conduct a $400 million offering of convertible senior notes and use the proceeds for expanding its cryptocurrency reserves.

After acquiring an additional $50 million worth of Bitcoin last week, MicroStrategy now holds 40,824 BTC (or $784 million at the time of writing).