On Friday, U.Today reported that on that day Bitcoin was showing great prerequisites for taking the $4,000 mark. It has been struggling to do so for about two weeks – since Feb. 23, when it managed to hit the $4,100 point but then rolled back down below the $4,000 resistance level.
At press time, Bitcoin has grown from $4,051 to $4,060 and it seems to keep rallying.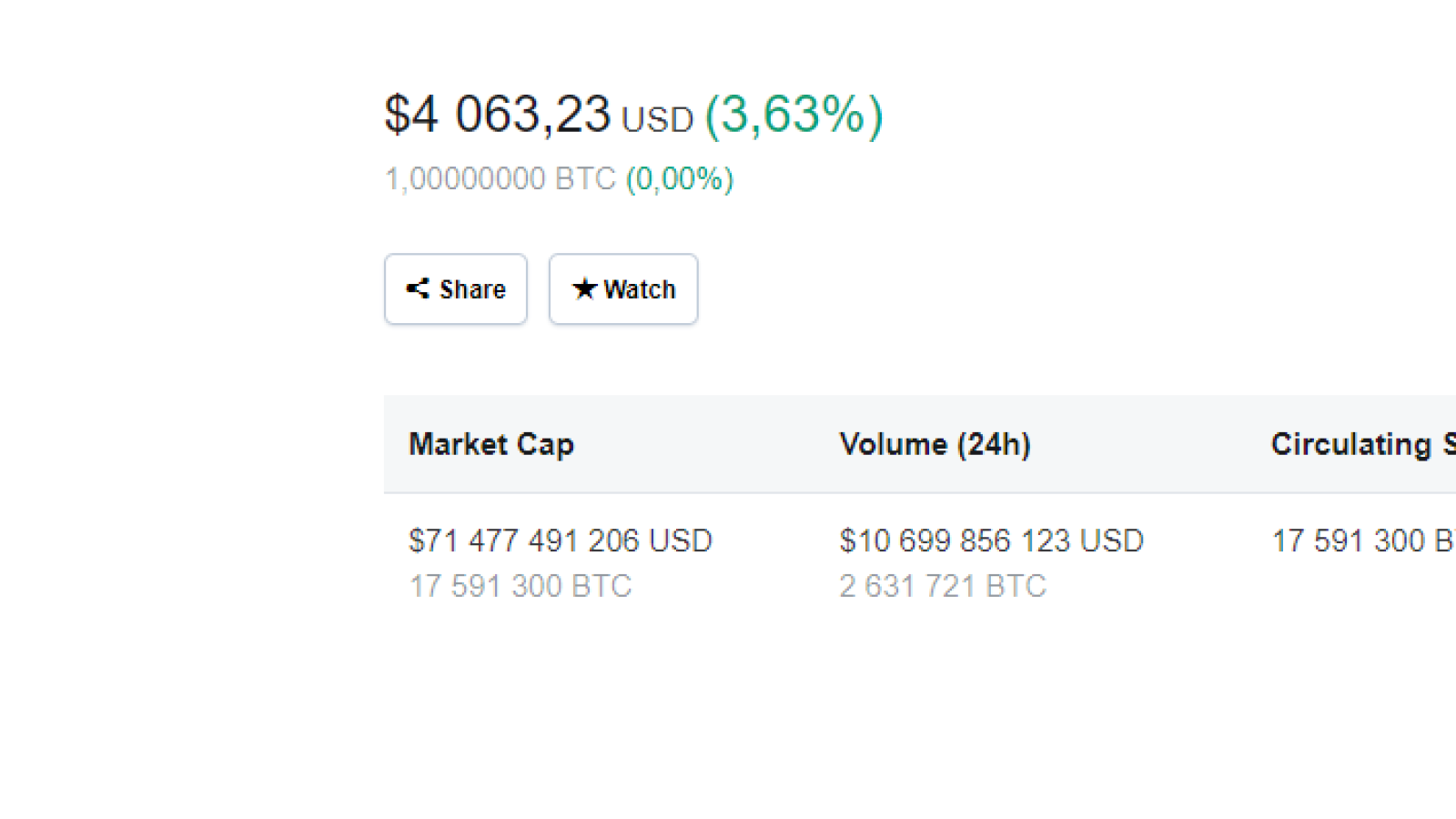 Investment giants could have provoked the BTC rally
Analysts believe that the current Bitcoin rise was prompted by a positive news background. First of all, the numerous positive forecasts of Bitcoin rising this year from prominent investors seem to have begun working.
Max Keiser
Just recently, a famous broadcaster and a crypto investor Max Keiser supported Bitcoin once again, saying that in 2019 alternative crypto trading platforms will become as popular as habitual centralized ones (Coinbase, Binance, etc). This, in his opinion, will make Bitcoin much more popular among investors along with all other crypto and eventually will replace USD as the global reserve currency.
Bcause trading crypto startup has already received a license from Nasdaq for using its technological and software base for letting investors trade digital assets. However, the firm is still waiting to be licensed by US regulators.
Marc Faber
Another big-name investor that has made a move towards Bitcoin this week was Marc Faber, the so-called Dr Doom, who predicted the financial crisis of 1987. Being a BTC sceptic previously, he announced that has finally bought his first Bitcoin – to get to know better the technology it is based on.
In an interview, Faber said that Bitcoin just might become a standard of money in the future.
Is Tether loosing community trust?
Another event which may have contributed to the current BTC spike is the announcement Tether Ltd made this week, stating that all USDT stablecoins have always been backed not exactly by USD but rather by "their own assets".
This includes USD, as well as revenues from investing USDT into third-party projects, which many crypto investors immediately considered to be the Bitfinex exchange.
Just to remind, the connection between Bitfinex and Tether Ltd was proved earlier, when regulators' investigation found out that the two companies have the same top-management team along with the same banking partners.
Comment threads on Reddit clearly express the frustration and anger of a great army of investors, who may have taken to Bitcoin instead. Although, at press time Tether is in the green area, similarly to all the top ten digital currencies.