On Thursday, June 27, Bitcoin price has retreated from its Wednesday high of slightly under $14,000 and is currently trading below $12,000.
The crypto market is in a sea of red.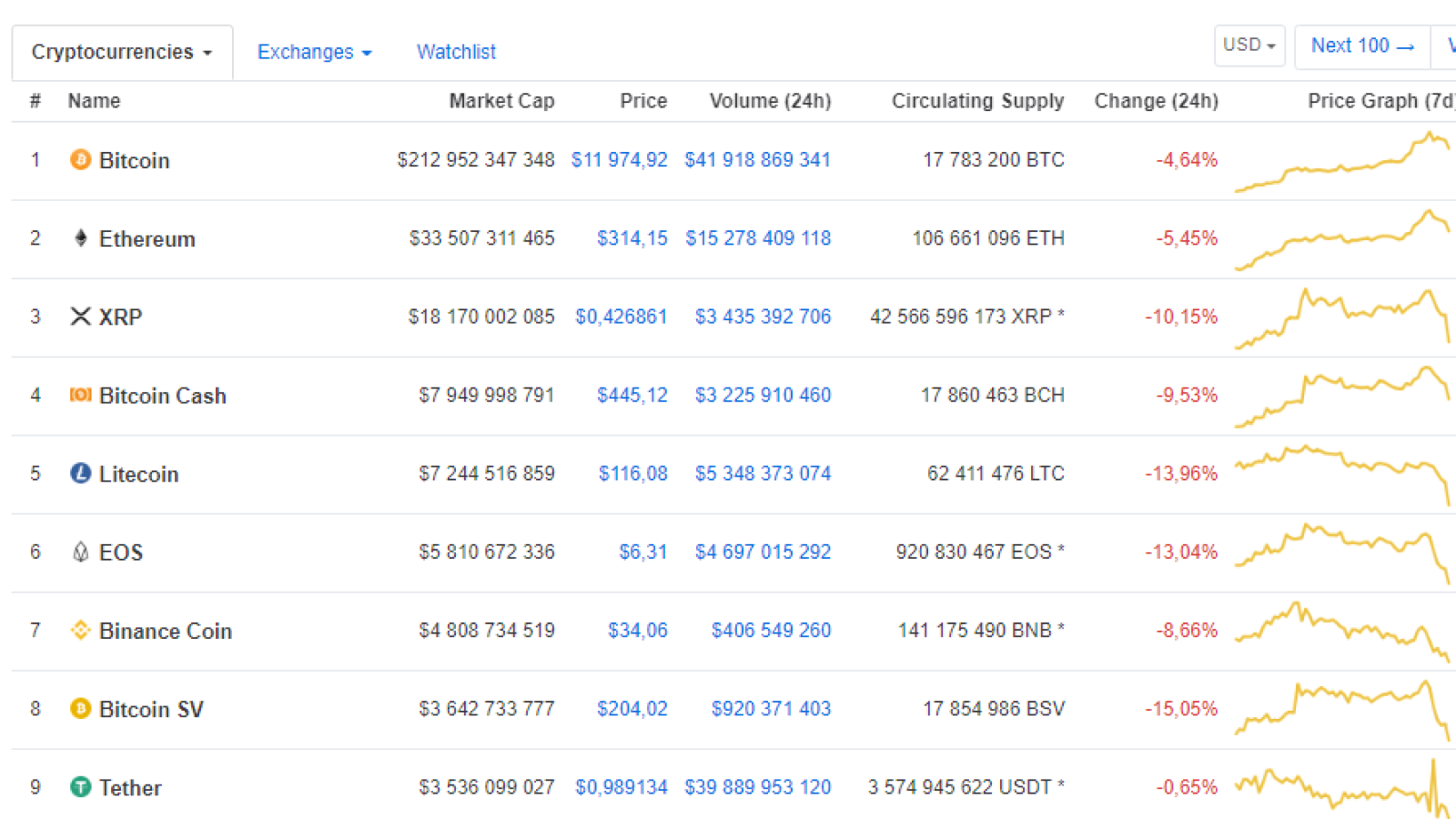 Is the anticipated market reverse taking place?
As Bitcoin price hit a new maximum on Wednesday, it had showed an over 340-percent increase after the low of $3,000 it had seen in December 2018.
Many experts had been expecting a correction to come soon, among them Fundstrat's Tom Lee and the old-school trader Peter Brandt.
Peter Brandt
Brandt had warned that traders may now start thinking of fixing some profits, since the "Obnoxious-Twitter-Millennial-Index" (OTMI) was registering an extreme amount of FOMO.
The "Obnoxious-Twitter-Millennial-Index" (OTMI) is registering extreme FOMO. That is always a sign to consider taking some money off the table. pic.twitter.com/t0t1NVo3Ys

— Peter Brandt (@PeterLBrandt) June 22, 2019
However, the community in the comment feed disagreed, saying that they intend to hodl until BTC hits $50,000.
Another expert said he would sell once Bitcoin hit $10,200. Curiously, both Brandt and Lee have predicted Bitcoin's price to grow in the end.
Tom Lee
Tom Lee has made his bet on the $20,000 mark due to the increasing FOMO. Brandt has set a long-term goal of $100,000, saying that Bitcoin has started a new parabolic cycle.
The other day, Lee posted a forecast from the chief technical analyst of Fundstrat, saying that Bitcoin's price might be about to reverse, since it has formed a 'double top' pattern on the charts.
NOT A FORECAST:
But our TA @rsluymer says there is no such thing as a 'triple top'

Looks like we will soon find out... pic.twitter.com/hRz55xZERD

— Thomas Lee (@fundstrat) June 25, 2019