The price of Bitcoin has just surpassed $13,000, printing yet another new yearly high. At the time of writing, BTC is trading at $13,197.95 with more than a 16 percent increase over the last 24 hours.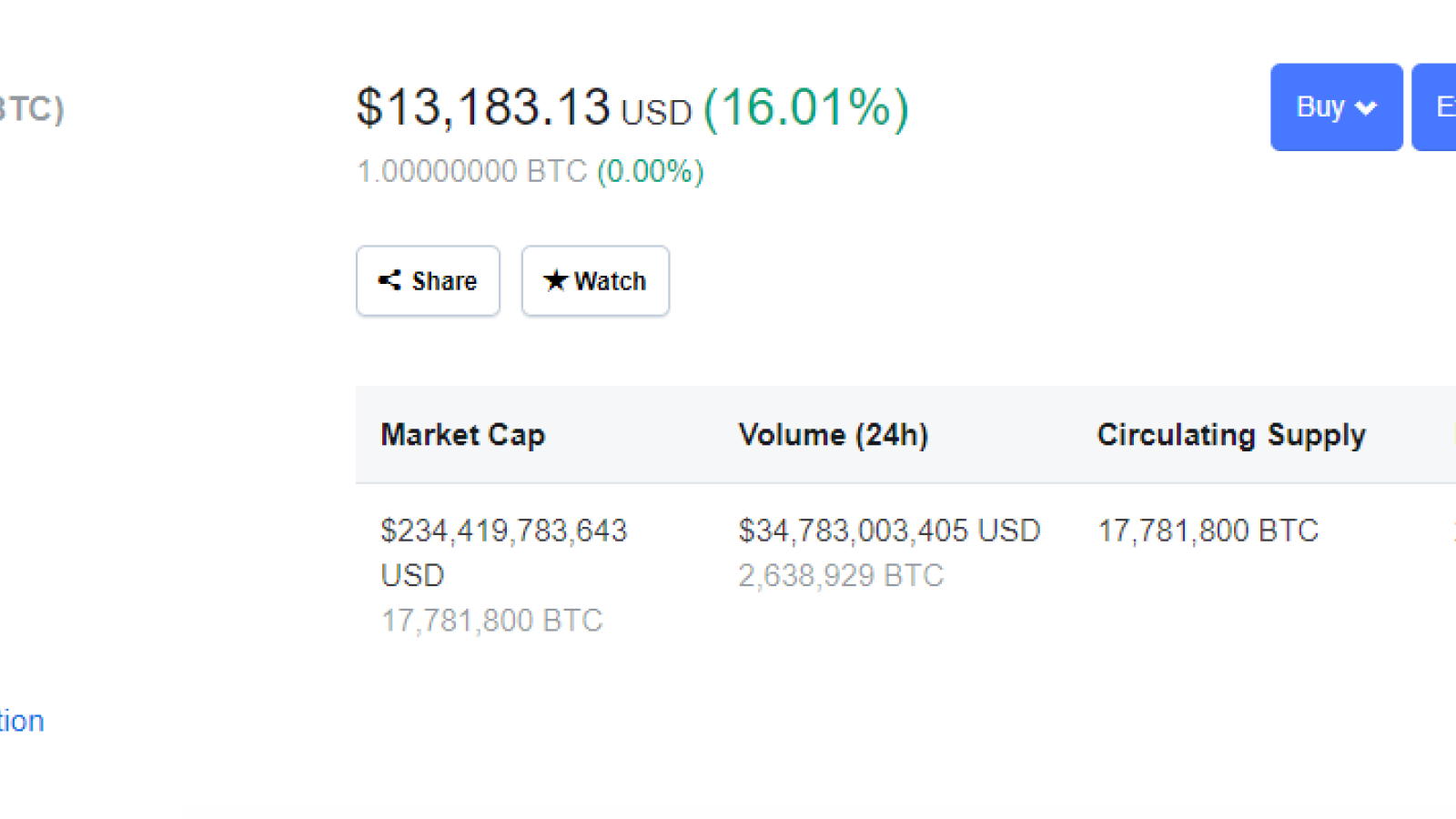 $12,500, $13,000…$15,000?
The new high comes shortly after Bitcoin touched the $12,500 mark for the first time since January 2018. Given the amount of enthusiasm within the cryptocurrency community, it didn't take a crystal ball to predict that BTC would soon be able to reach $13,000.
Bitcoin just hit $13,000

— ERIK FIN (@erikfinman) June 26, 2019
Meanwhile, market analyst Naeem Aslam predicts that we are going to see $15,000 in a couple of weeks given that the bulls feel very emboldened.
Now the momentum is immensely strong and we do think that the price is highly likely to touch the level of $15,000 in the next couple of weeks," he recently told Bloomberg.
As reported by U.Today, during this unprecedented crypto rally, hedge funds are betting on Bitcoin's downfall, but they could simply use shorting as a hedging instrument.

As Bloomberg points out, there is a record number of short futures positions.

card
The retail sector is yet to jump onboard
The previous rally was primarily driven by retail investors, but this time it seems like they are yet to join the party. Google Trends data shows that today's level of interest in Bitcoin doesn't hold a candle to the crypto frenzy that took over the world right before the number one cryptocurrency reached its current ATH of $20,000.
$13500 and the retail masses haven't even started buying yet.

— Ran NeuNer (@cryptomanran) June 26, 2019