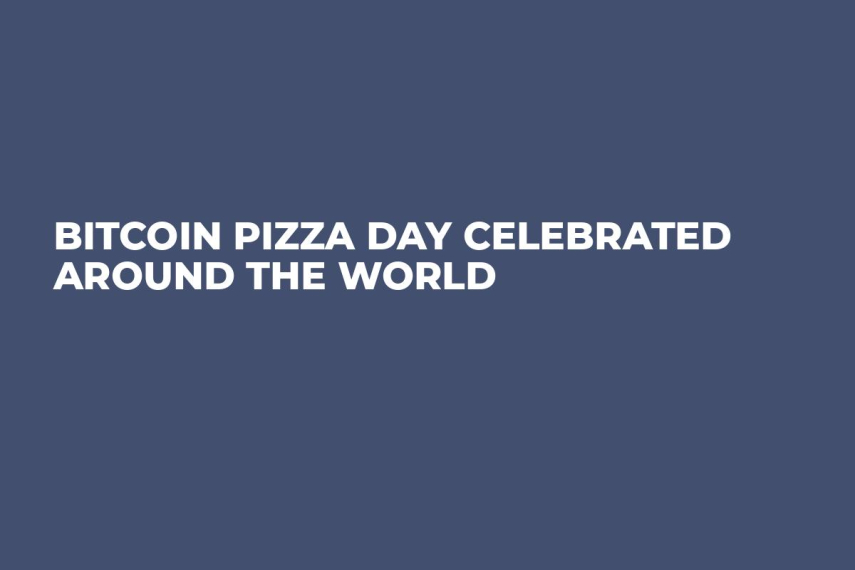 Cover image via U.Today
On May 22, 2010 a programmer Laszlo Hanyecz put up a post on a cryptocurrency forum suggesting that someone brought him two pizzas and offered to pay in BTC. This step made the guy an integral part of the BTC history.
This deal took place in Jacksonville, Florida. Laszlo even specified what kind of ingredients he likes to be in the pizzas. As an option, he asked for two regular cheese pizzas.
A British guy took that offer and delivered two pizzas to Hanyecz's office. He got 10,000 Bitcoins for them and back in 2010 this was the equivalent of around $41. However, the person who brought him the order even got himself a bargain in dollars, since he bought those two Papa John's pizzas just for $25.
Bitcoin pizzas around the world on May 22
This year, to celebrate the memorable day, the crypto trading company eToro sent a "Bitcoin pizza" to the offices of British Insider UK with the "B" symbol laid out in green peppers on it.
The staff at Satoshi Labs made a pineapple-and-jalapeno topped pie in the memory of this important event and called this dish a "Satoshi's true version."
The crypto hardware wallet producer Ledger launched a special "pizza day edition" of its Nano S wallet in a limited number of 1,337 units.
In Finland, this outstanding day in the history of BTC is going to be celebrated with the Blockchain & Bitcoin Conference organized by Smile-Expo. In this event dedicated to the decentralized ledger technology and everything that has to do something with it will take part top experts in various aspects of Blockchain and virtual currency sphere.