f According to CryptoQuant's Ki Young Ju, Bitcoin futures are now being traded mostly by whales.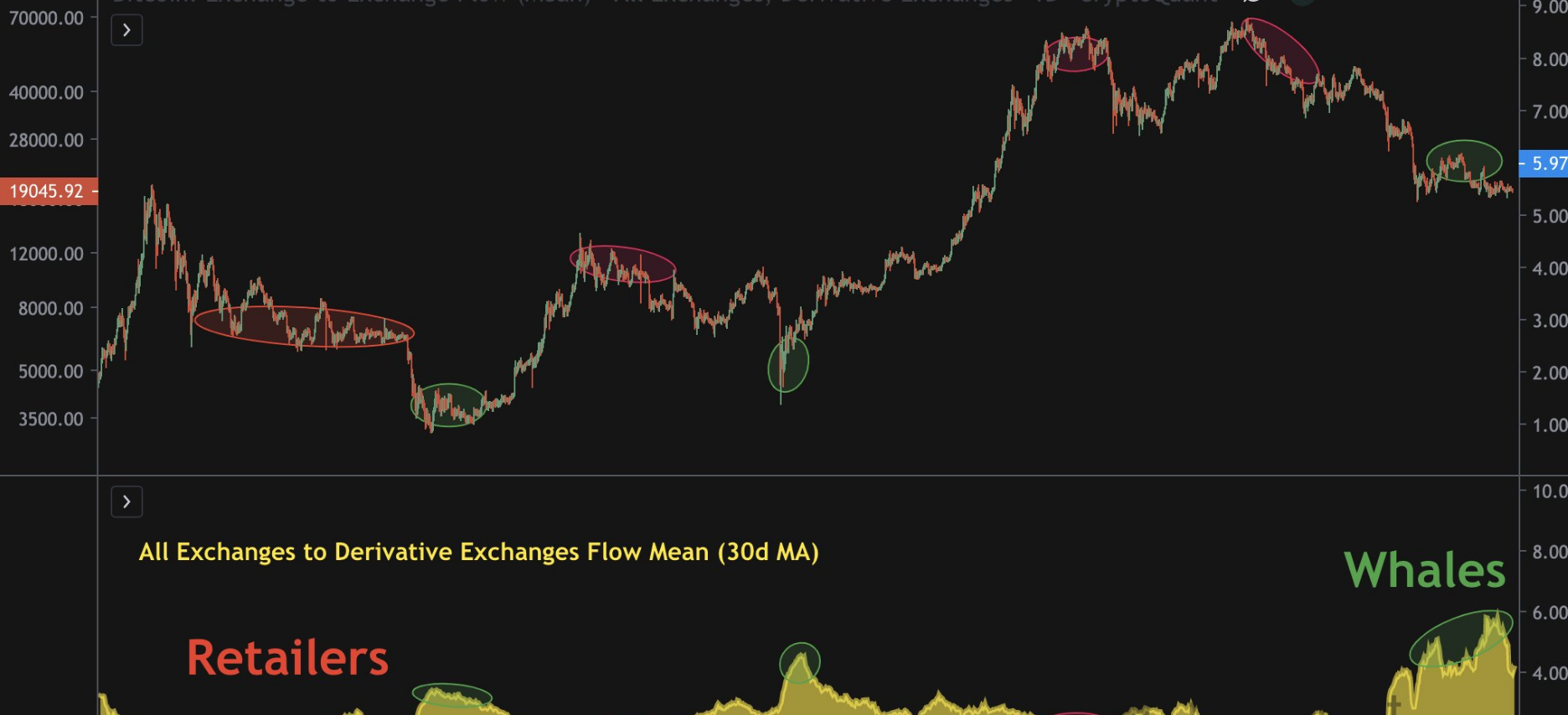 The average amount of deposits to derivatives exchanges is "relatively big," Ju says.
This likely means that the largest cryptocurrency is now undergoing another accumulation cycle.
For comparison, futures traders were mostly retail investors since the majority of deposits were relatively small.
As reported by U.Today, cryptocurrency derivatives volumes remain relatively high despite the fact that volatility has taken a nosedive.
Last week, Arcane Research analyst Vetle Lunde predicted that the Bitcoin market was likely to see explosive volatility in the near future because of growing leverage.
Open interest (OI) in Bitcoin futures contracts has been growing parabolically, which suggests that a major volatile price move might be on the horizon.
Lunde is convinced that such high leverage is not sustainable, and it will have to be flushed out.
However, due to the growing popularity of cash-margined contracts, there is now a smaller possibility of liquidation cascades that typically trigger extreme volatility.
While Bitcoin's medium-term price action remains uncertain, Lunde remains on Bitcoin in the long-term due to the improving regulatory landscape and growing institutional adoption.
The fact that whales are accumulating BTC bodes well for the cryptocurrency's bullish narrative, according to Ju.