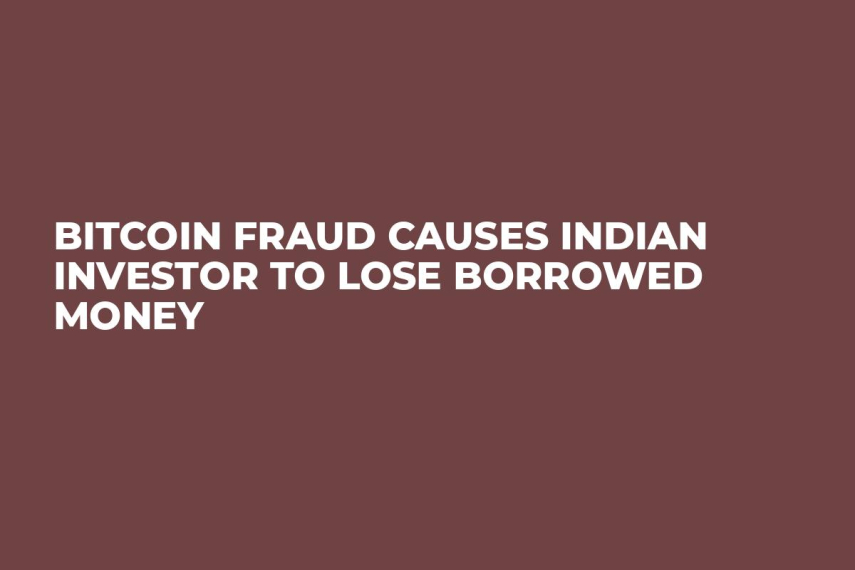 Cover image via U.Today
Jamia Nagar, who runs a printing press shop in India got an offer to invest 90,000 Rupees, that is a little over $1,300, in Bitcoin. He prepared all his spare money he had and borrowed the rest from his relatives. The people who offered to make the investment for him took the cash promised the man a triple return on his wise investment.
After those people had left, they switched off their cell phones and were gone. The police got on the job immediately, saying they would even use the help of their cyber cell division if the situation gets even more tense.
How the story goes
Jamie Nagar had met the fraudsters in a local bank. They presented themselves as crypto entrepreneurs and told Nagar about the Blockchain technology and Bitcoin prospects. First, he invested around 54,000 Rupees in BTC through them and got a return of 6,500 Rupees.
Then they helped him rebuy the Bitcoin again with a bigger amount of cash and he also got his money back plus profit.
Naturally, when they offered to buy 10 BTC for him with a five percent discount, Nagar agreed– it all seemed like a real deal.
When the man did not get the cryptocurrency on his e-wallet the next day, the criminals told him that one of their family got seriously ill and handed him a check for the money he had invested. However, when he tried to cash it, the check proved to be fake.
The local police keep looking for the fraudsters.