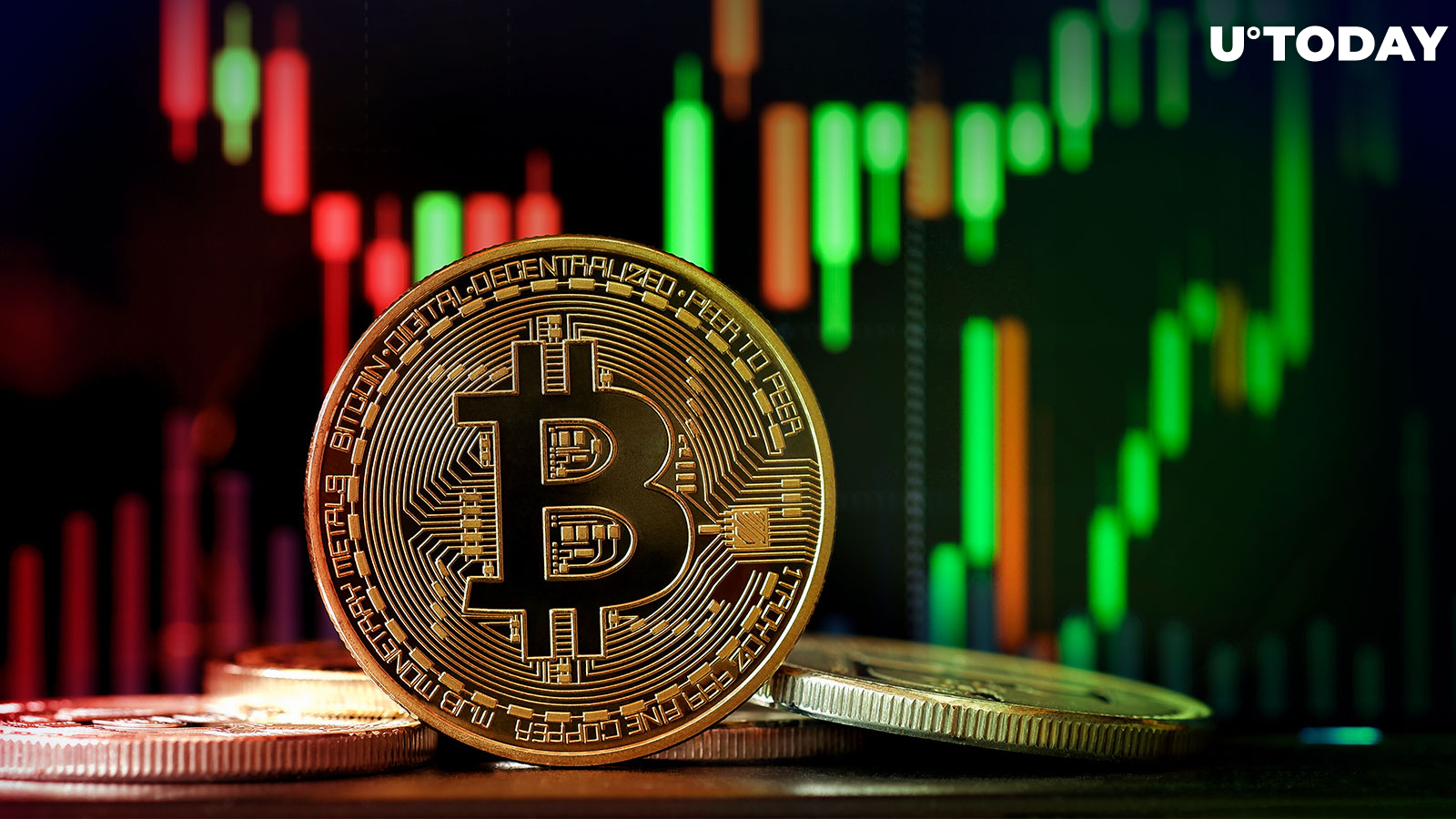 Cover image via www.freepik.com
After a period of bearish behavior, Bitcoin is currently on an upswing, recently reclaiming the $28,000 level and breaking the bearish trend. Some analysts now expect the flagship cryptocurrency to sustain this upsurge and cross the $31,000 mark during this historically bullish month.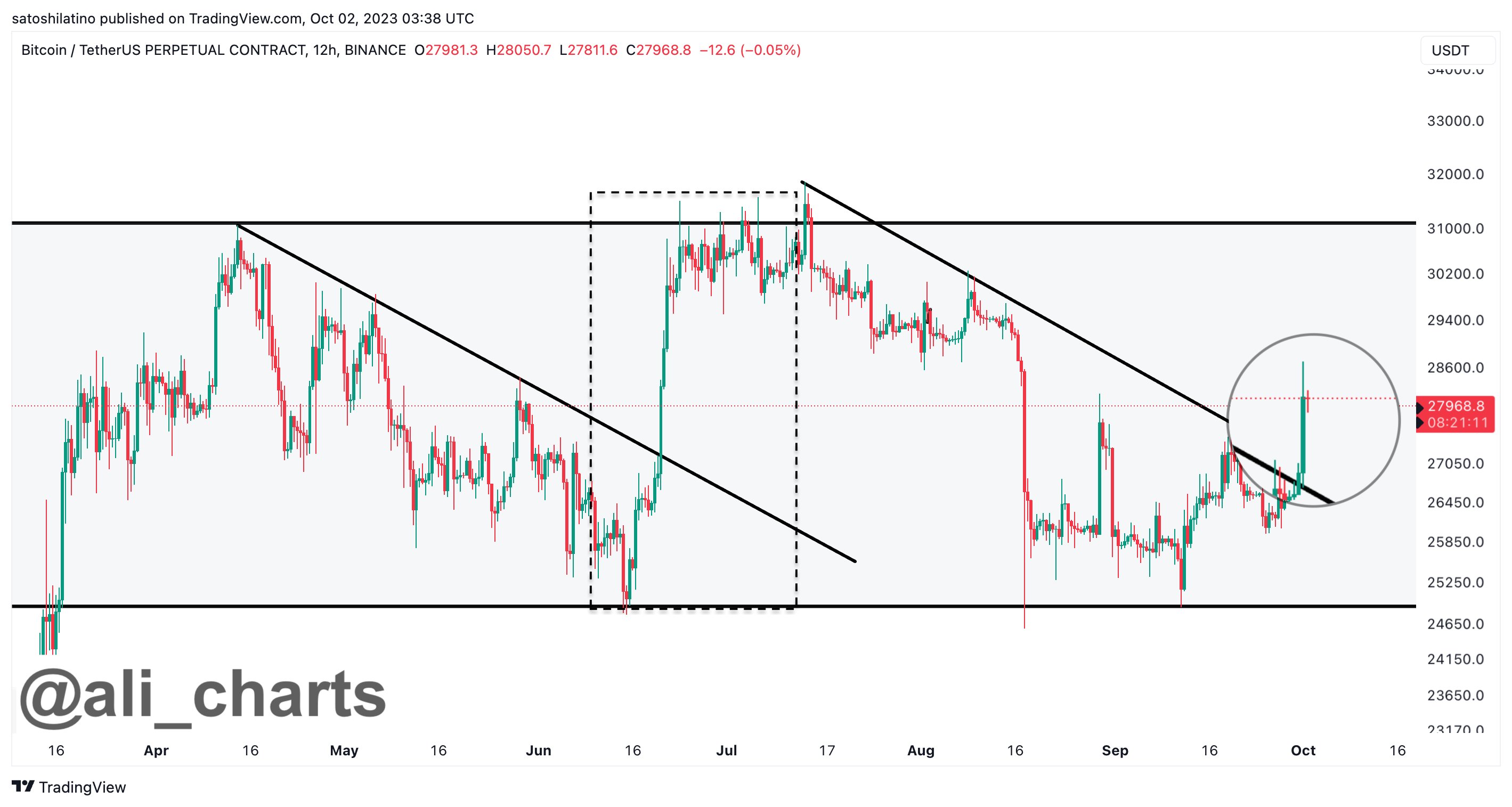 Cautious optimism
According to CoinGecko, Bitcoin's value is up by 4.4% and is currently priced at $28,301. Bitcoin's market cap stands at $552 billion with a 24-hour trading volume of $15.3 billion. This rise in value signifies a break in the prolonged bearish trend that Bitcoin has been experiencing, reviving discussions about its potential growth.
However, potential investors and enthusiasts should approach this trend with cautious optimism. According to data from 100eyes Crypto Scanner, a bearish divergence has been spotted on Bitcoin's one-hour chart.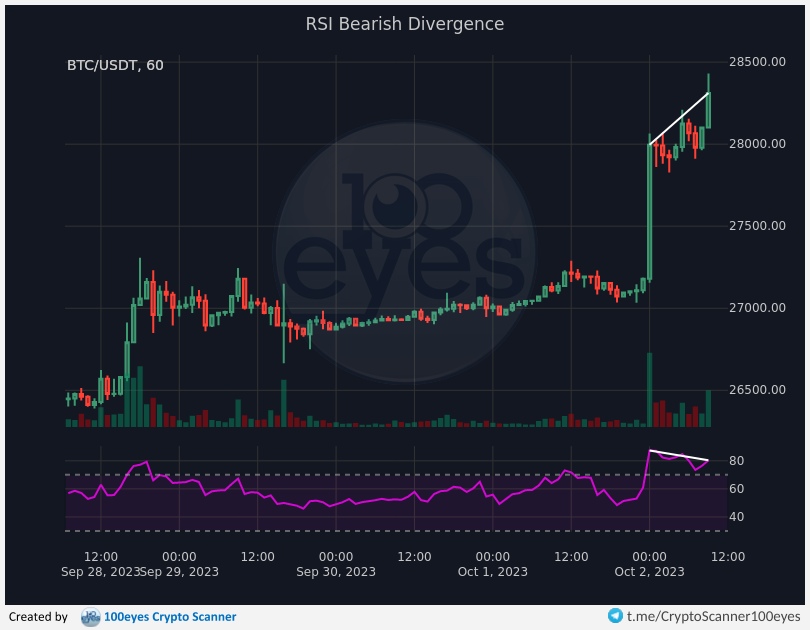 This divergence between price movement and momentum indicators is seen as a bearish signal, suggesting that despite the increasing prices, the upward movement may be losing strength and a reversal might be forthcoming.
Strong investment flows
On top of Bitcoin, smaller peers like Ether, Litecoin and Solana are also experiencing gains, injecting some optimism into the battered crypto market.
This surge is in part due to increased buying flows, possibly triggered by the commencement of a new accounting quarter, and optimism is high for a continuation of this rally throughout October.
However, these investment flows are also influenced by market speculation around the anticipated approval of BlackRock's Bitcoin ETF proposals by the U.S. Securities and Exchange Commission.