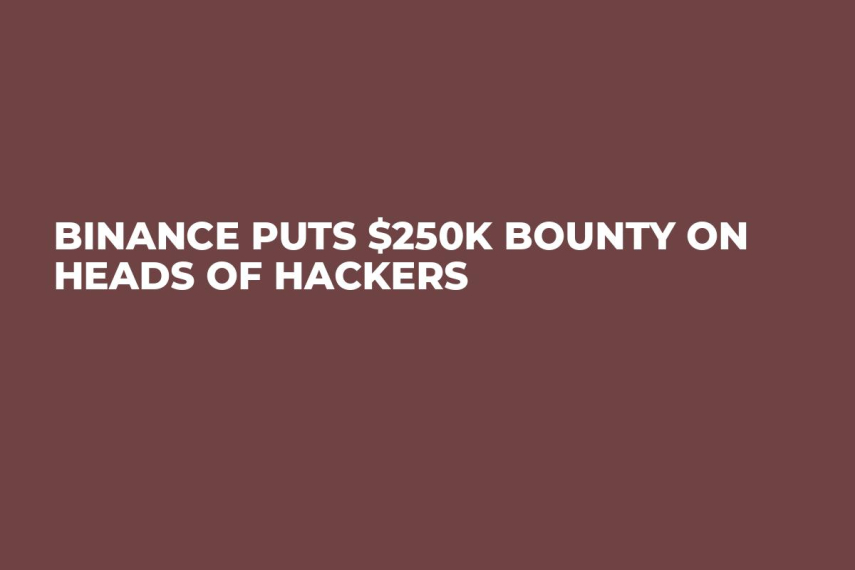 Cover image via U.Today
Binance, one of the world's biggest cryptocurrency exchanges, has gone on the offense laying down a $250,000 bounty for information that leads to the arrest of hackers.
Binance has come forward and admitted it has been the target of a large-scale phishing scheme, and to this end, they are now looking to hunt down the perpetrators, offering a bounty for information that leads to arrests.
The exchange has set aside $10 mln for future bounties and is encouraging other platforms to do the same.
Addressing hacking
Hacking remains a persistent problem in the cryptocurrency space, especially for large exchanges that are often targeted. Binance has put forward their plan to combat this with an attempted, yet failed, hack the catalyst.
Binance had an attempted hack leveled at them on March 7, and although it was unsuccessful, this has pushed them to act, and implore others to act in a similar vein.
"We have also invited other exchanges and crypto businesses to join our initiative. We welcome their participation at any time. Protecting your funds is and has always been our highest priority!" it said in their announcement
Hacking scourge
Just in the first few months of this year already, and just in a few instances, there have already been reports of over $700 mln being stolen by hackers.
These hacks have spurred regulators to act and clamp down harder, but it is often the case that the exchanges are more keen on self-regulation. The idea of offering a bounty could be a good way for the exchanges to self-regulate and clean up the hacking culture which is rife.