On Monday, February 25, Binance conducted a sale of the Fetch.AI project on its Binance LaunchPad.
Fast token sale
Binance's CEO tweeted that the whole thing took around ten seconds. A similar tweet was posted by the Fetch.AI company itself.
It was over in a about 10 seconds. The queue was totally packed within seconds. The processing is just draining the queue slowly. Congrats to @fetch_ai !

— CZ Binance (@cz_binance) February 25, 2019
However, in the comment threads many express their discontent regarding the sale.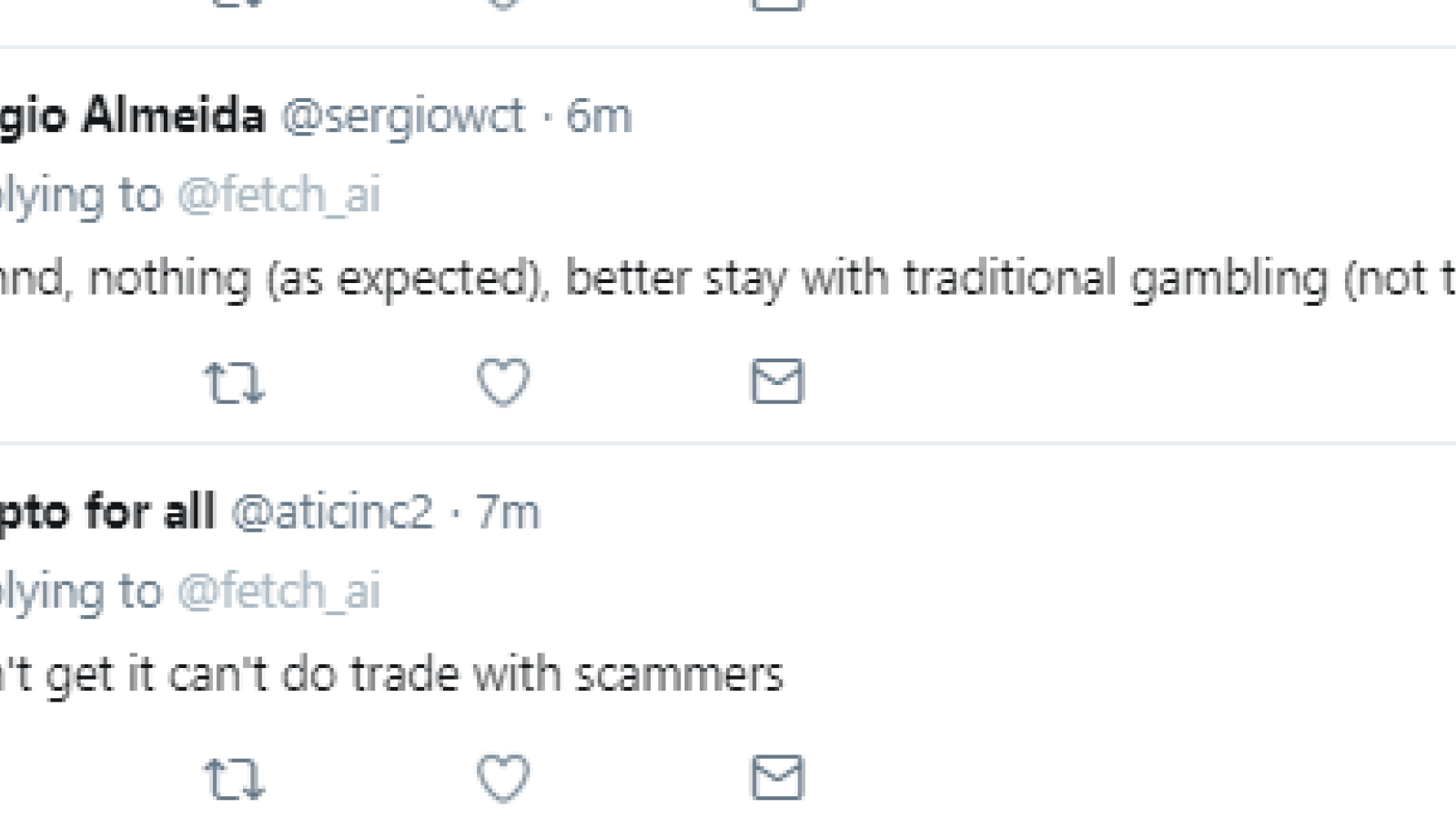 Numerous investors are writing that their trades were not processed or they were put in the queue and got nothing at all in the end.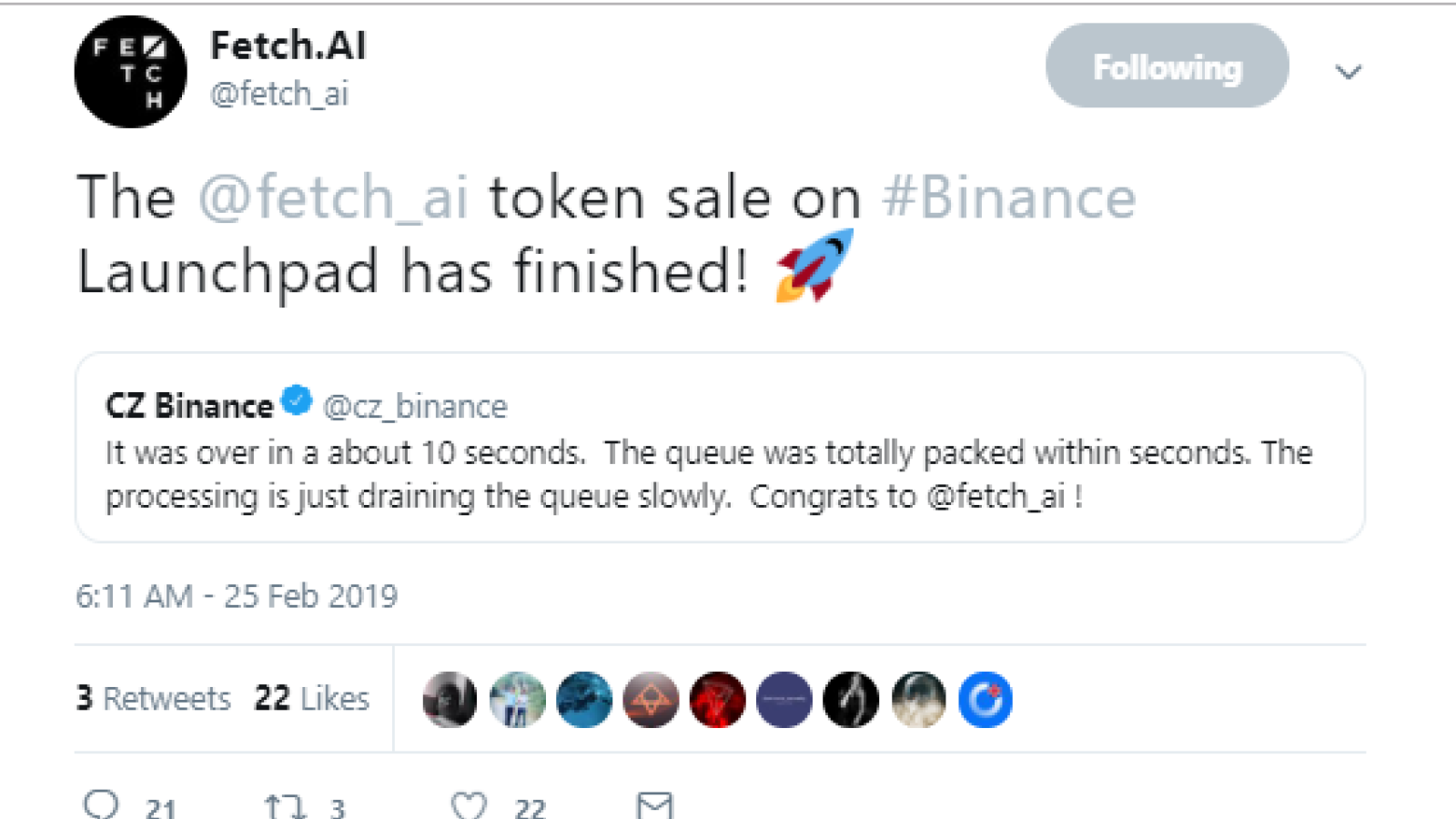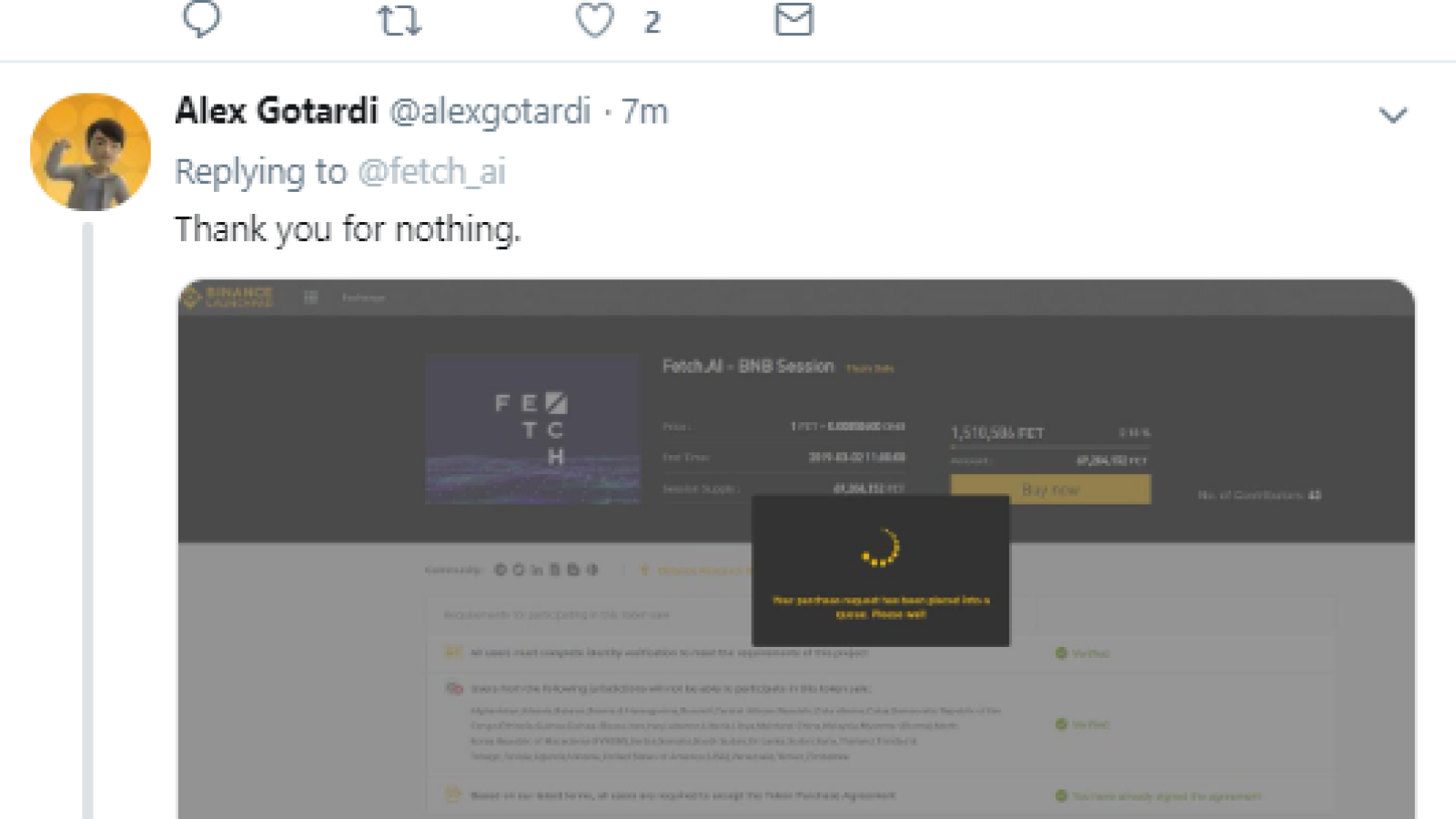 All-in-all, around 69,204,152 FET tokens were sold. 2,758 investors managed to make a purchase. It was possible to buy tokens only with BNB.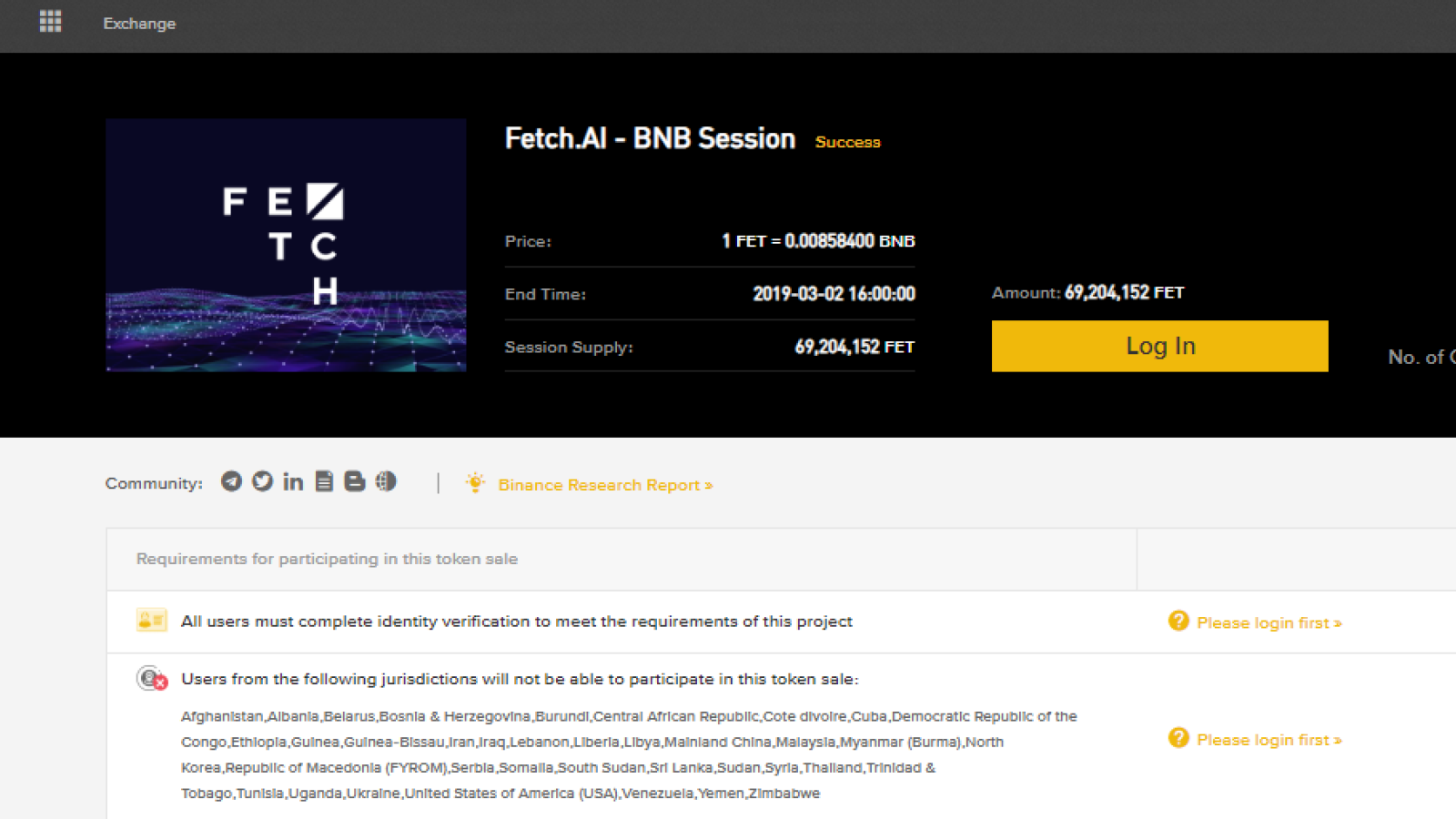 BitTorrent sale on Binance
A similar situation occurred with the BTT sale a month ago, as reported by U.Today. Back then, hardly any regular retail investors got to buy BTT. Many of them reported that the 'buy' button was not operational or there were long queues for processing the trades, which were not fulfilled in the end.
Back then, the community speculated that the majority of tokens were bought by crypto whales. Besides, when the token sale started, around 28 percent of BTT had already been sold off.
After that scandal, Justin Sun and Binance's CZ said that Tron would arrange a small BTT airdrop for those who had no time to buy earlier.
As for the technical difficulties, CZ commented that there were too many participants and the system glitched.
About Fetch.AI
The startup intends to mix artificial intelligence, machine learning and multi-agent systems in one pot with blockchain in order to create an economic Internet.