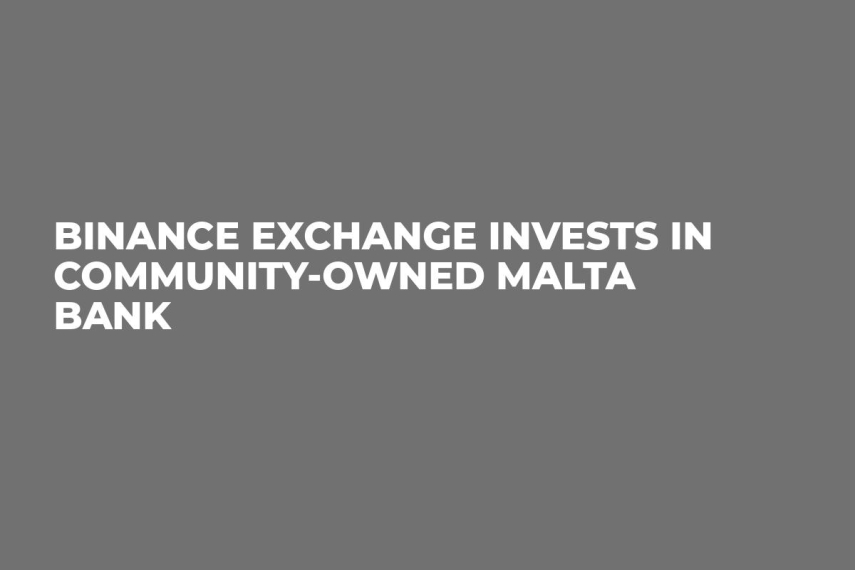 Cover image via U.Today
Founders bank is a brand new company in Malta that plans to eliminate the gap between the existing financial sphere and crypto startups. It intends to cooperate with a Blockchain-powered platform Neufund to issue its own legally-binding equity tokens.
How the bank will work
The offering will be performed under German jurisdiction with the help of one of the largest European stock exchanges later in 2018. It will make all market participants equal co-owners of Founders Bank. This solution is innovative since it will let customers decide on the bank's strategy. Also, the bank is using smart contracts for governing.
Once the Founders Bank obtains a license, it will be the world's first decentralized community-owned bank, showing the possible way the banking industry will work in the future.
The Binance CEO, Changpeng Zhao, said in an interview that he is excited at the growing opportunities for the distributed ledger technology (DLT) in Malta and plans to launch more partnerships there.
License to be obtained soon
The bank's primary goal is to work with tech and crypto businesses and produce top-notch solutions for banks. User accounts will be accessible from the mobile and desktop web app. Clients will be able to link their accounts with credit cards of the Founders Bank.
The company is to obtain the official license early in 2019. The Equity Token Offering will be conducted through Neufund later in 2018.
Founders Bank will be governed by experienced businessmen and fintech experts.
Malta and the Blockchain industry
The Blockchain ecosystem of the island has been developing at a high pace over the last year. The largest crypto startups moved to Malta, including the Binance exchange. In early July the local parliament created beneficial working conditions for DLT startups and digital assets. So now more and more fintech projects and startups are appearing in this country.