Prominent financial markets analyst Ali Martinez has raised concerns over Binance Coin's (BNB) recent downward trajectory, suggesting that failure to reclaim the $240 support level could pave the way for a substantial 20% to 30% price correction. The warning comes on the heels of a swift crypto market downturn, which witnessed a rapid decline in market capitalization, plummeting by over 1.5% within half an hour – a staggering $10.2 billion loss.
The most significant blow of this crypto tumble was absorbed by altcoins, with BNB taking a substantial hit. The coin slid to a critical support level, hovering around $234.5 per coin. Martinez's analysis underscores the pivotal nature of the support level, indicating that its reclamation could act as a safeguard against a more significant price correction.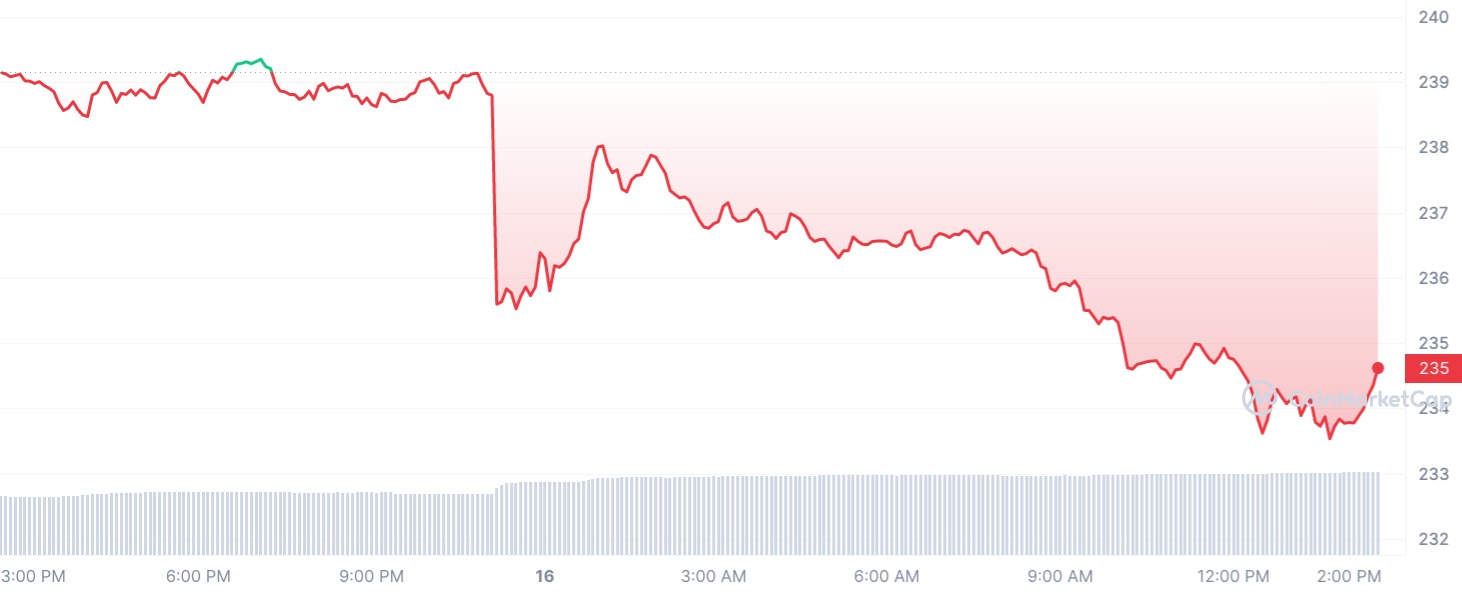 Battle continues
The implications for BNB's price are not the only concerns in the spotlight. Regulatory uncertainties loom large over the black-and-yellow crypto behemoth. Recent developments reveal that Binance has even taken a proactive stance, filing a motion seeking a protective order from the SEC.
The move is aimed at mitigating what Binance perceives as an overreach of regulatory power. The SEC's alleged demands to question nontarget employees have further escalated tensions, prompting the exchange's plea for judicial intervention.
As Binance grapples with regulatory challenges and the imminent threat of a substantial price correction for BNB, market observers are keenly observing the unfolding developments. The convergence of price volatility and regulatory turbulence has injected a heightened sense of urgency, adding an extra layer of complexity to BNB's near-term prospects.