Sellers are trying to control the situation at the beginning of the week.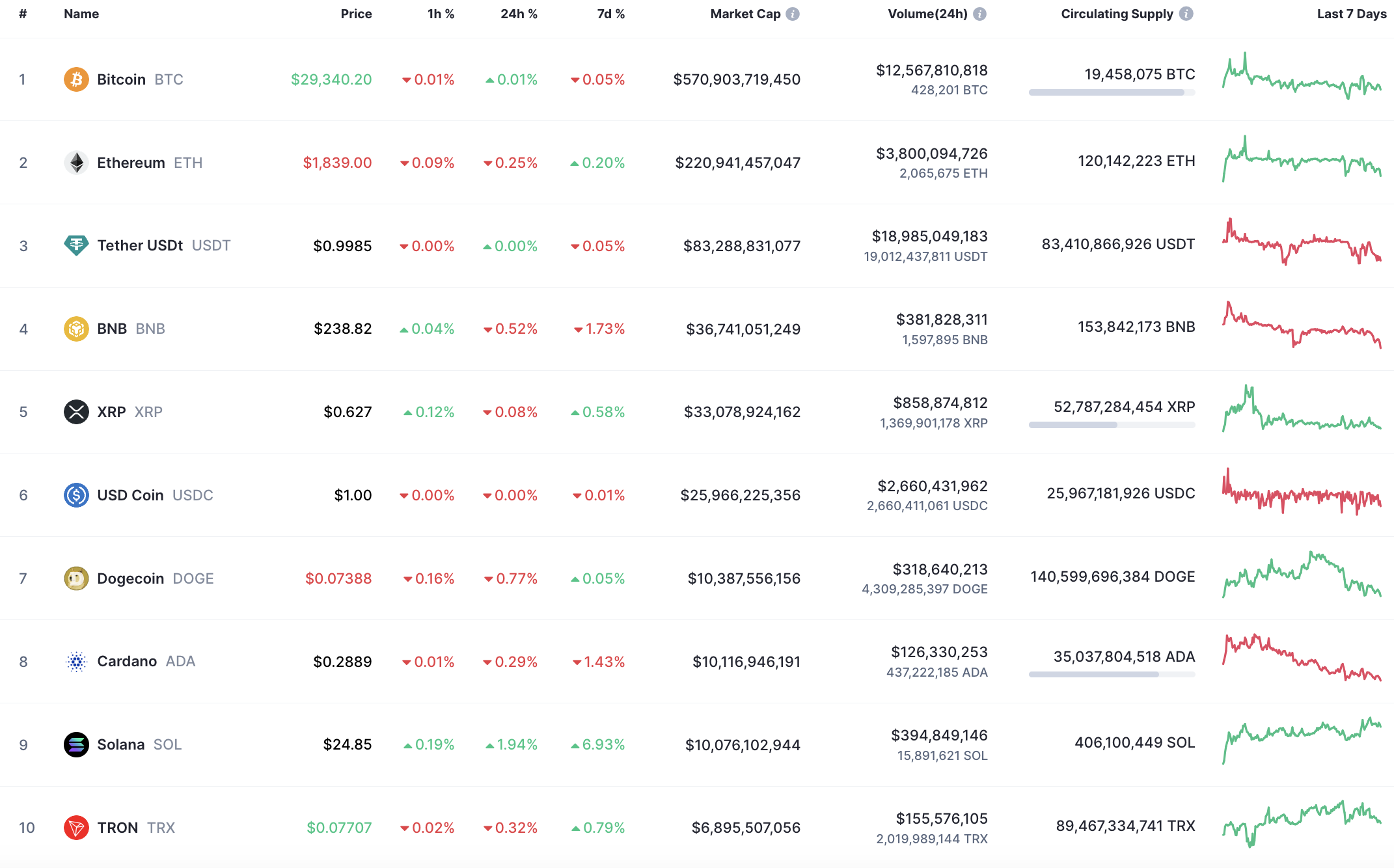 Top coins by CoinMarketCap
BNB/USD
The rate of Binance Coin (BNB) has declined by 0.52% over the last 24 hours.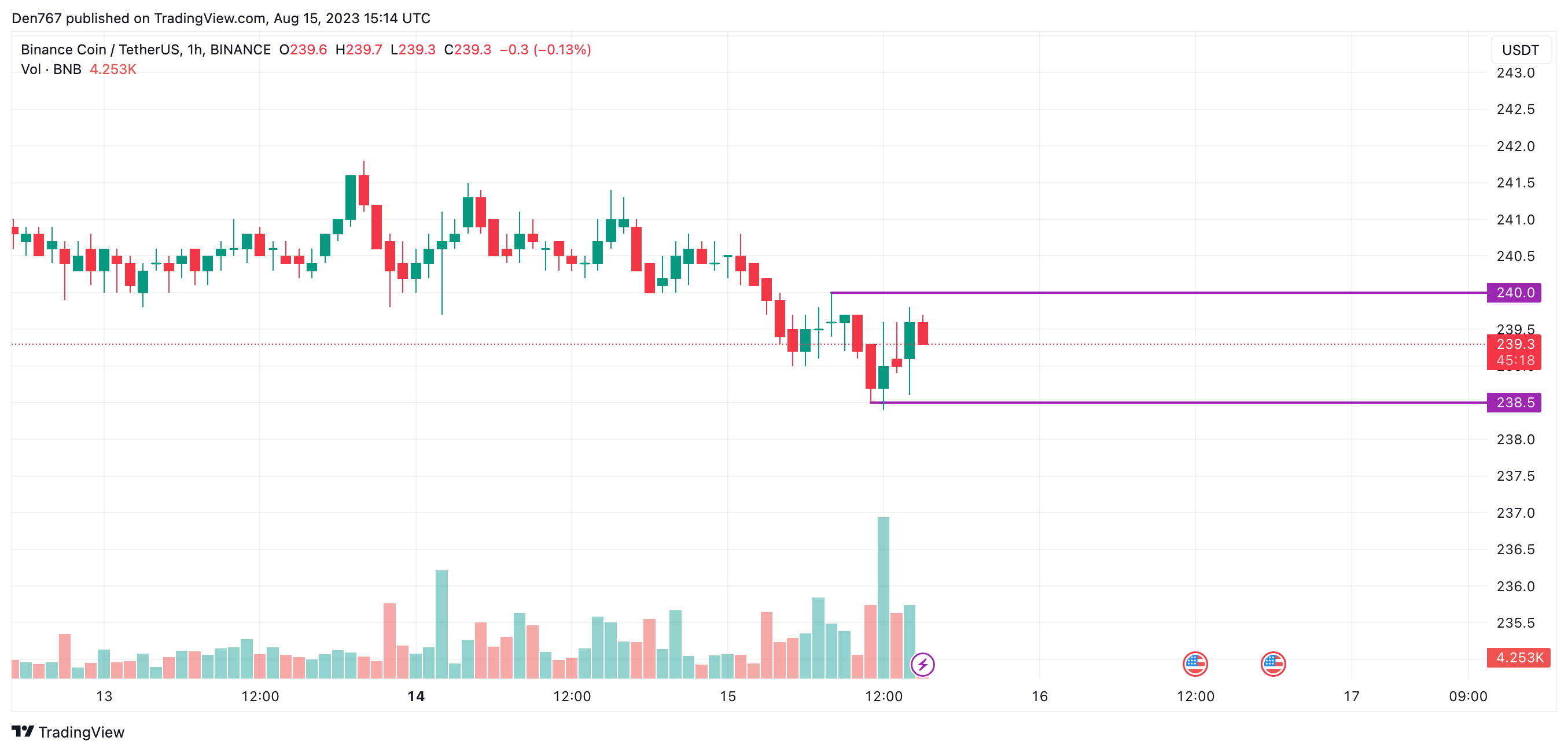 Image by TradingView
On the hourly chart, the rate of Binance Coin (BNB) is in the middle of the channel, getting energy for a further sharp move. There are low chances of seeing any sharp moves today as the coin has passed most of its ATR.
In this case, consolidation around the $239 mark is the most likely scenario until tomorrow.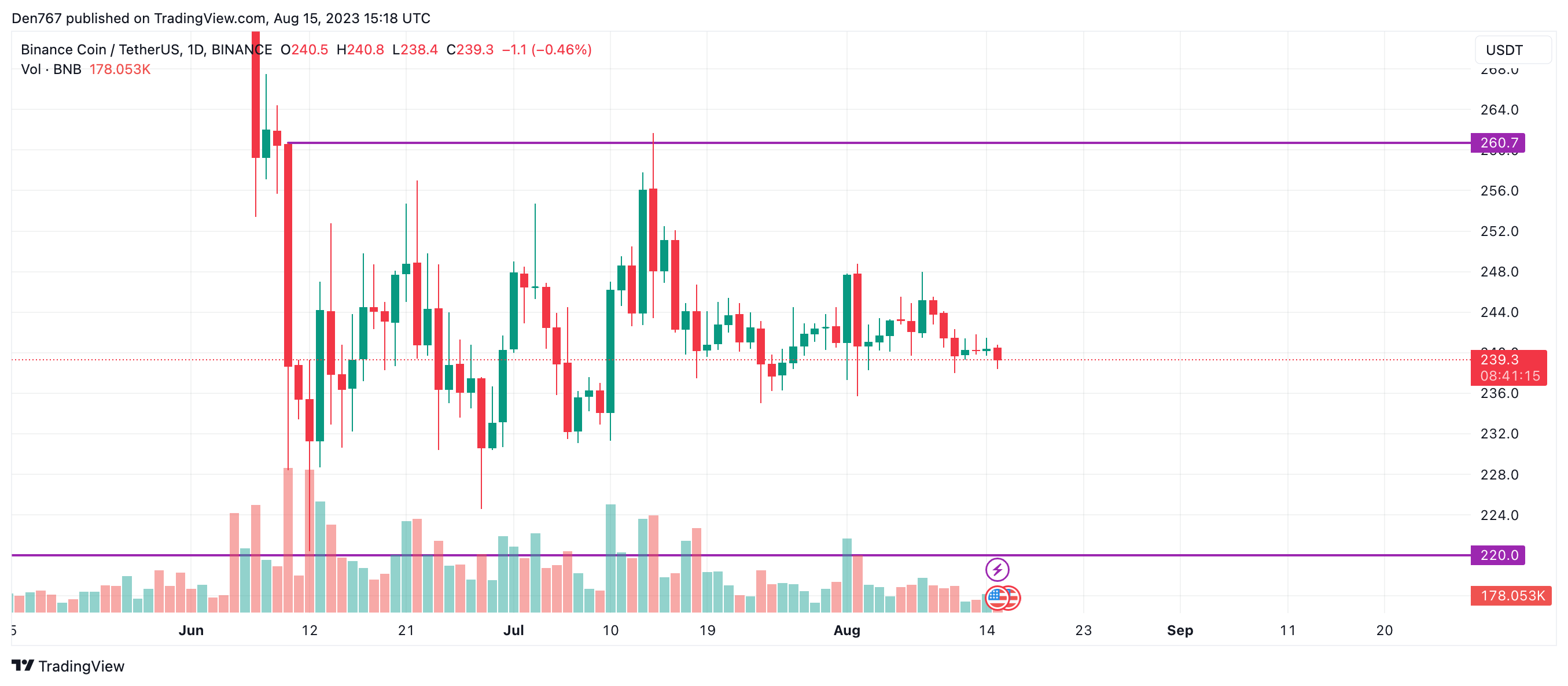 Image by TradingView
The situation remains unchanged on the daily chart as none of the sides has seized the initiative yet. Respectively, ongoing sideways trading between $235 and $245 is the more likely scenario until the end of the week.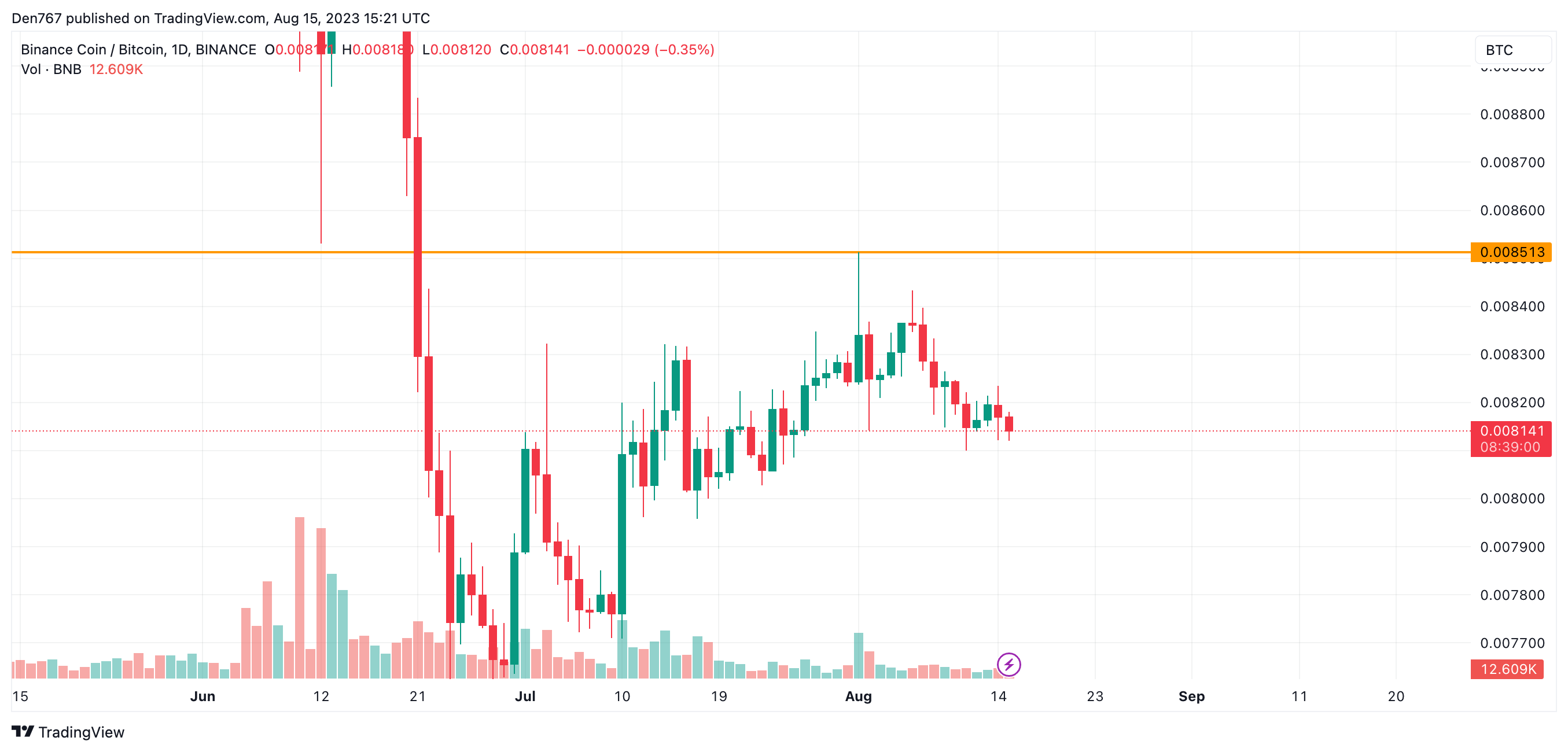 Image by TradingView
Meanwhile, bears are more powerful than bulls on the daily chart against Bitcoin (BTC) as the rate keeps falling after a failed attempt to fix above the 0.0084 zone. All in all, today's closure near 0.0081 is a prerequisite for an ongoing decrease to the 0.008 zone.
BNB is trading at $239.3 at press time.