AiONE platform is designed to allow B2B customers to integrate artificial intelligence (AI) and machine learning (ML) tools into business development processes. In early 2023, it organized a seed funding round to accelerate its progress toward massive adoption.
Now, AiONE invites cryptocurrency investors to apply for the participation in its core native cryptocurrency presale.
AiONE addresses AI adoption in businesses, here's how
AiONE, a decentralized project focused on integrating AI designs into various types of businesses, successfully completed its seed funding round in Q1, 2023. In total, the protocol team secured $1,000,000 in funding from private investors.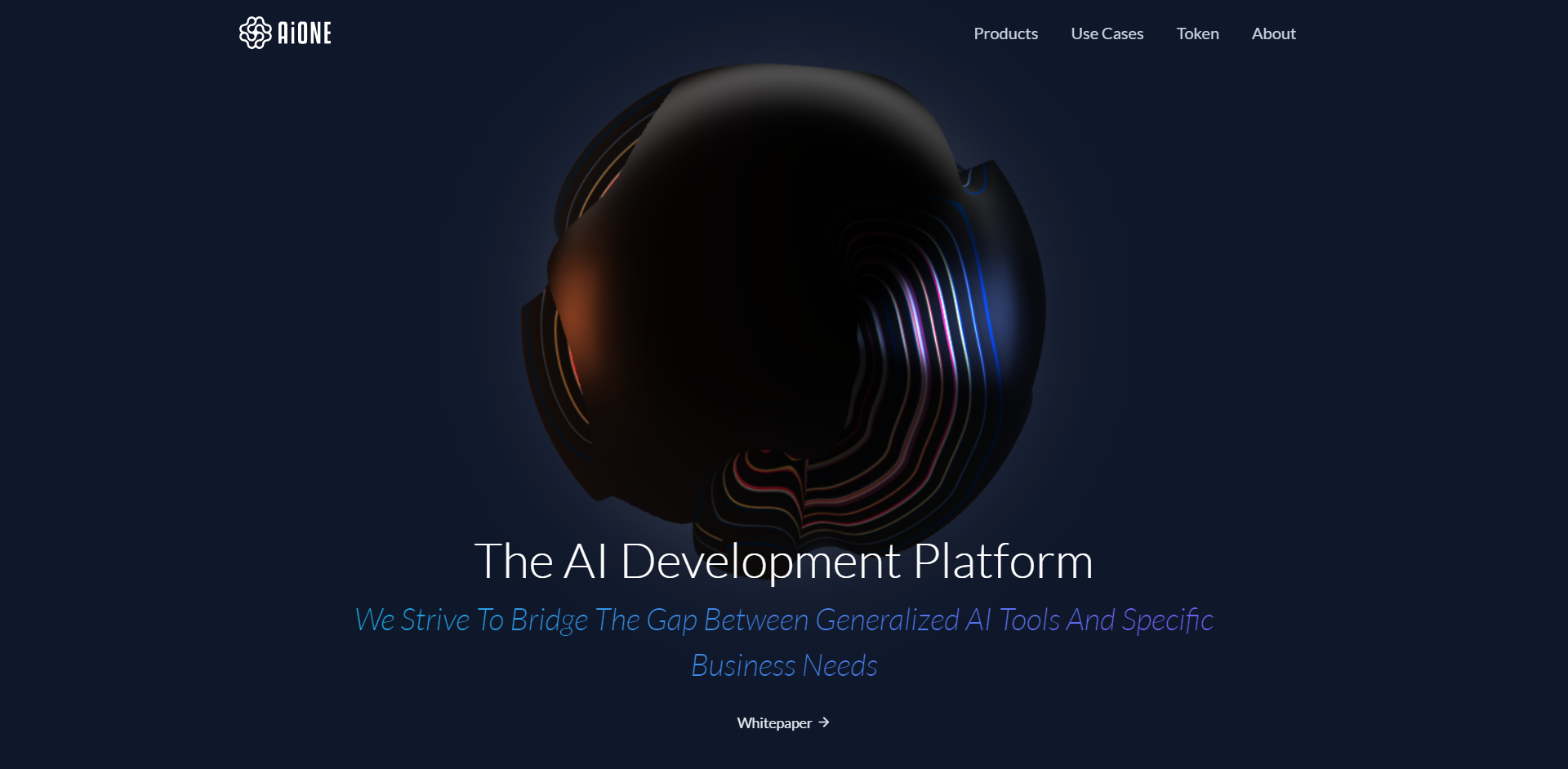 With the newly-raised funds, the platform will speed up its infrastructure development, enlarge its ecosystem and score a new series of strategic partnerships.
The AiONE platform employs a toolkit of instruments to help business developers leverage the latest AI breakthroughs to support their businesses. Also, AiONE has a number of ready-made AI-powered solutions that can be useful for every digital business.
Namely, it offers a video creation instrument, a music generator, a recommendations engine, an image processing module, a chatbot, voice recognition and speech synthesis APIs, a payment processor and an AI-powered translation API.
These instruments can be useful in a plethora of Web2 (content marketing, job matching, mentoring) and even Web3 (NFTs and metaverses) use cases.
With $1 million raised in seed round, AiONE announces presale
In order to make its project versatile, flexible and feature-rich, AiONE is going to release its native utility and governance cryptocurrency token AIONE. Within the ecosystem, it will be used for infrastructure services, AI-powered purchases, staking rewards distribution, participating in community governance referendums and investing in other cutting-edge AI projects.
In total, 5% of the total AIONE supply — 5 billion tokens — was allocated for the seed funding round. The tokens will be released to investors according to a vesting schedule: 30% of purchased AIONE tokens will be available immediately after the public sale, while the remainder will be unlocked in 6, 9 and 12 months.
Right now, AiONE is opening the presale stage of its funding round. Selected investors will be able to support the project with their funds. To check out all the details of the upcoming presale and register their interest, investors are invited to fill the application form.
Mainnet launch and strategic partnerships expected in 2023
Together with such impressive fundraising announcements, the team of AiONE released an ambitious roadmap to cover its closest marketing and development plans. First of all, the platform is set to launch in mainnet together with its token AIONE.
Then, the AiONE team is going to expand the range of services it offers to B2B customers worldwide. New services will leverage the most eccentric use cases for artificial intelligence known by 2023.
On its way to massive adoption, AiONE is going to score new partnerships with industry-leading services from various spheres of the digital scene. These partnerships are set to help the platform in customization of its services and making them truly game-changing for end users.
As a result, the AiONE team will be laser-focused on building an intuitive, resource-efficient and newbie-friendly ecosystem for businesses of various segments, scale and regions.
To get more information about the project, its strategy, services and plans, users can visit its main official website.