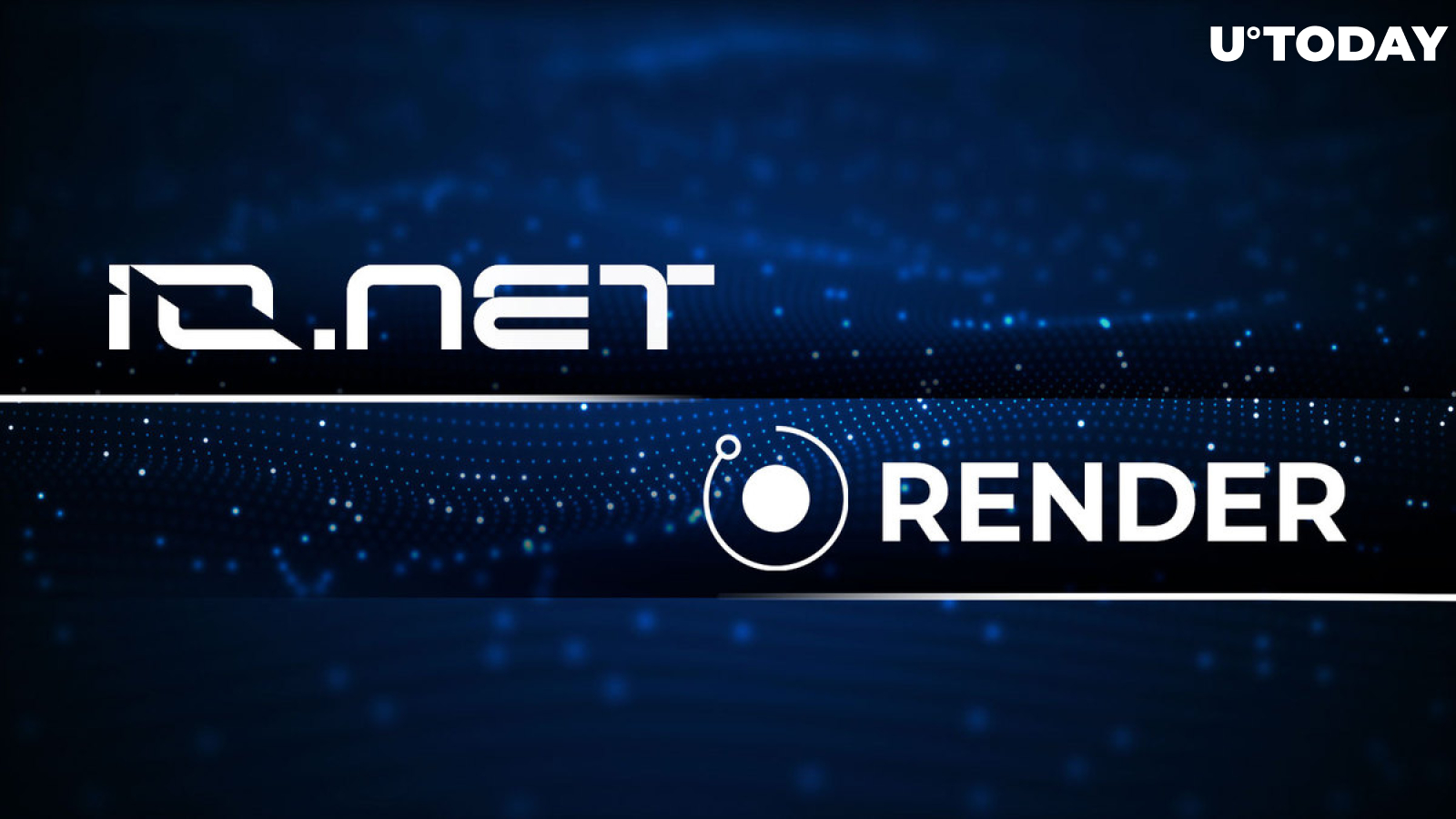 Cover image via www.freepik.com
Early GPU suppliers will be eligible for enhanced rewards as a leading decentralized computations platform inks a partnership with one of the largest AI cryptocurrencies. Net rewards might exceed $2.6 million by the next year, the announcement says.
io.net partners with Render Network, launches program for GPU suppliers with $RNDR bonuses
Decentralized cloud service io.net announces a long-term strategic partnership with Render Network (RNDR) to bring new GPU operators to its ecosystem. The new partnership will enhance its Decentralized Physical Infrastructure Network (DePIN) for AI in terms of performance and speed.
To incentivize GPU provision as part of io.net's Early Suppliers Incentive Program, 300,000 RNDR tokens have been allocated to the initiative. RNDR is a core utility and governance asset of Render Network.
In 2024, the program's cap might be raised up to 1,140,000 RNDR, or about $2.6 million in equivalent. As such, it is the largest incentive program in the AI segment so far.
Render Network community members with consumer-grade GPUs (Nvidia RTX 4090 or under) will be eligible for the Early Suppliers Incentive Program.
Ahmad Shadid, CEO of io.net, highlights the importance of this collaboration for the entire segment of artificial intelligence and its massive adoption:
Our partnership with the Render Network will give us access to Render's community of quality consumer-grade GPUs while we expand their nodes' use cases beyond rendering to ML applications. This partnership will strengthen both of our offerings, and we look forward to work together. We are excited to launch at Breakpoint and expand to meet the needs of the incredible growth of AI and ML.
As covered by U.Today previously, io.net is a pioneering AI-centered decentralized cloud computations platform for corporate and retail use cases.
io.net makes AI development cost-effective, here's how
At the Multicoin Capital annual investors summit in September, io.net founder and CEO Ahmad Shadid participated in a discussion with Render Network Foundation Director Trevor Harries-Jones. The pair laid out the case for distributed AI compute using consumer GPUs and the benefits of DePIN to achieve this.
During the initial phase of the program of the program, $RNDR rewards will be issued in phases over a total of eight weeks. Early suppliers will be eligible for additional rewards, ensuring that the GPU supply can scale to match demand from day one.
As a result, the costs of building datasets for training of AI products will be reduced dramatically.