The burning of Shiba Inu tokens accelerated noticeably in January. By comparison, as many tokens were burned in the first three weeks of the new year as in the last two months of 2022, according to CryptEye. The current monthly figure is just under 2 billion SHIB, and the burn rate is increasing day by day, currently at 760%.
As noted by U.Today, the number of Shiba Inu tokens sent to "dead" addresses is directly related to the SHIB price. Thus, the almost doubling of token burning volumes was facilitated by a 50% surge in quotations.
Another aspect of this pattern signals that if the Shiba Inu token does not undergo a strong sell-off but instead "rides" further on the bullish sentiment of market participants, an additional increase in burn rate can be expected.
Shiba Inu (SHIB) price action
After a steady rise over the past three weeks, Shiba Inu token, along with the rest of the market, has finally paused and moved into an accumulation phase. In the case of SHIB, it is running above the important $0.000012 price level, which is a good sign.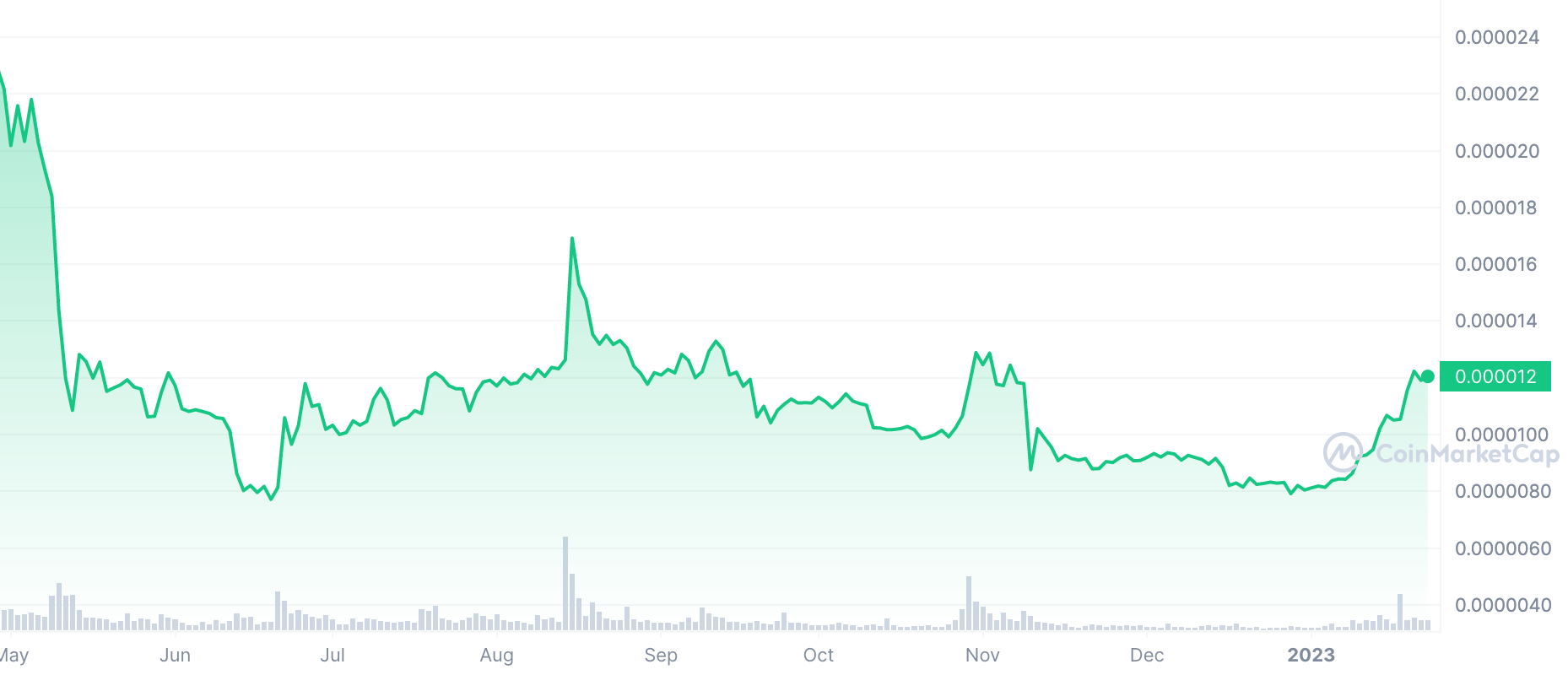 Even if the price starts to correct and loses this zone, a close stop order can be placed in order to not suffer large losses on newly opened positions. However, if the bullish trend continues, a test of $0.000014 per SHIB zone does not seem impossible.