Shiba Inu's performance throughout January has been a wild ride: the asset has been gradually losing and gaining tens of percent to its value, leaving some investors with heavy losses and others with significant profits. However, the token has reached the pivotal level it has to break to continue moving upward.
According to the daily chart of SHIB, the token has reached the trendline resistance level formed almost six months ago. Unfortunately, the asset could not gain a foothold after breaking the 200-day moving average for the first time, but then it successfully returned above the resistance level during the second market-wide move upward.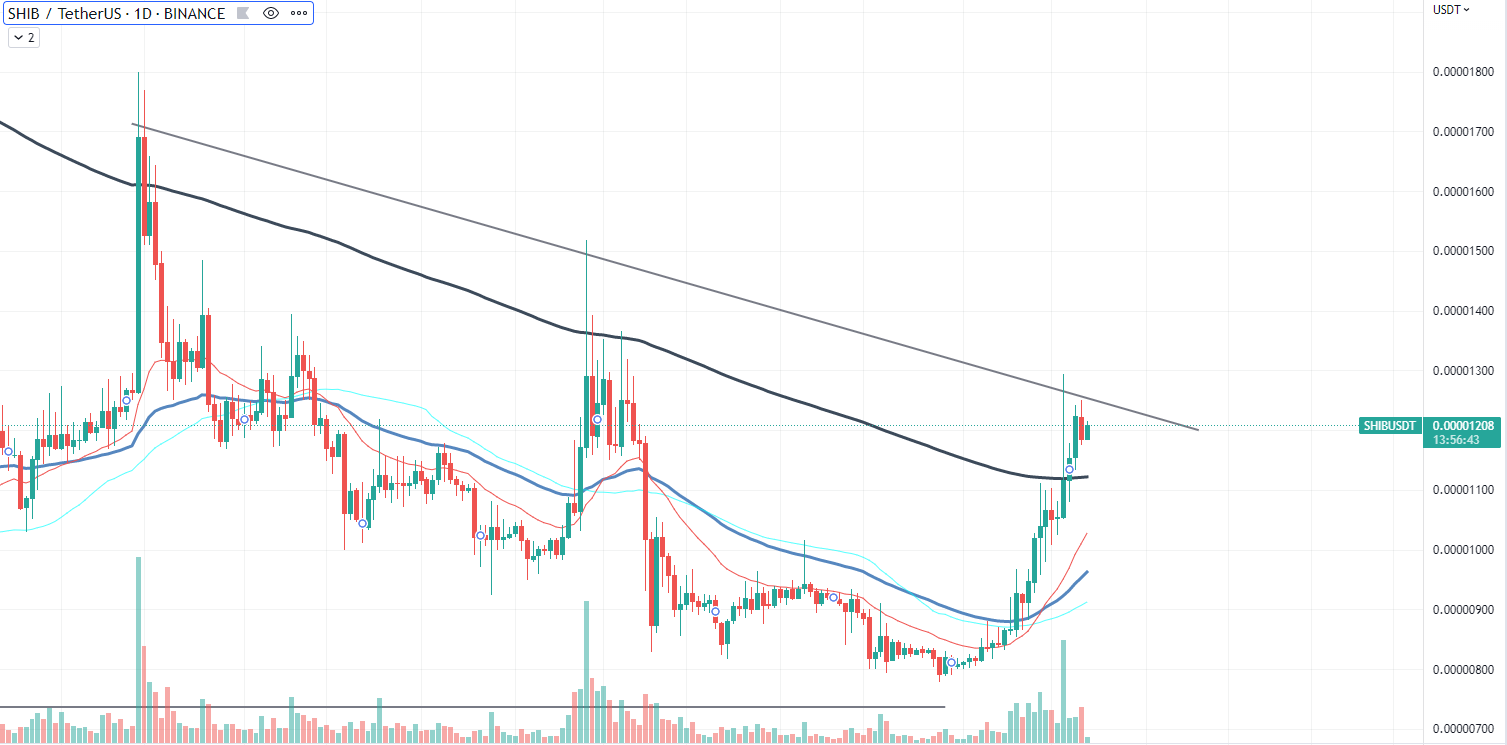 The tendency we are seeing today does not give us enough information to determine the direction or the momentum Shiba Inu is going to gain on its way up. However, thanks to the decentralized and public nature of blockchains, we can clearly see where the funds of large investors are heading.
According to on-chain data, whales were selling large amounts of SHIB at the beginning of the rally, but the situation has changed now and whales are increasing their holdings, gradually accumulating tokens, which could have been one of the reasons behind the most recent price increase.
Shiba Inu has made at least three attempts to break the local resistance level at the 200-day moving average, but the lack of buying power and funding on the market led to reversals every time, making those breakout attempts worthless.
It is unclear whether the situation is different now, but at the same time, the market is seeing elevated inflows, which has not been the case for the whole industry since the implosion of FTX.