In a recent tweet, renowned crypto analyst Ali Martinez drew attention to a fascinating correlation between the surge in the XRP price and the number of active XRP addresses. Could this pattern repeat itself once again, leading to a potential price rally for XRP? On-chain data from crypto intelligence portal Santiment seems to suggest so.
According to Martinez's chart, on-chain activity surrounding the XRP token has witnessed a significant surge, exceeding 120,000 daily addresses since the middle of the previous week. Although this figure falls short of the spikes witnessed in May and March, it is comparable to the numbers observed at the beginning of the year.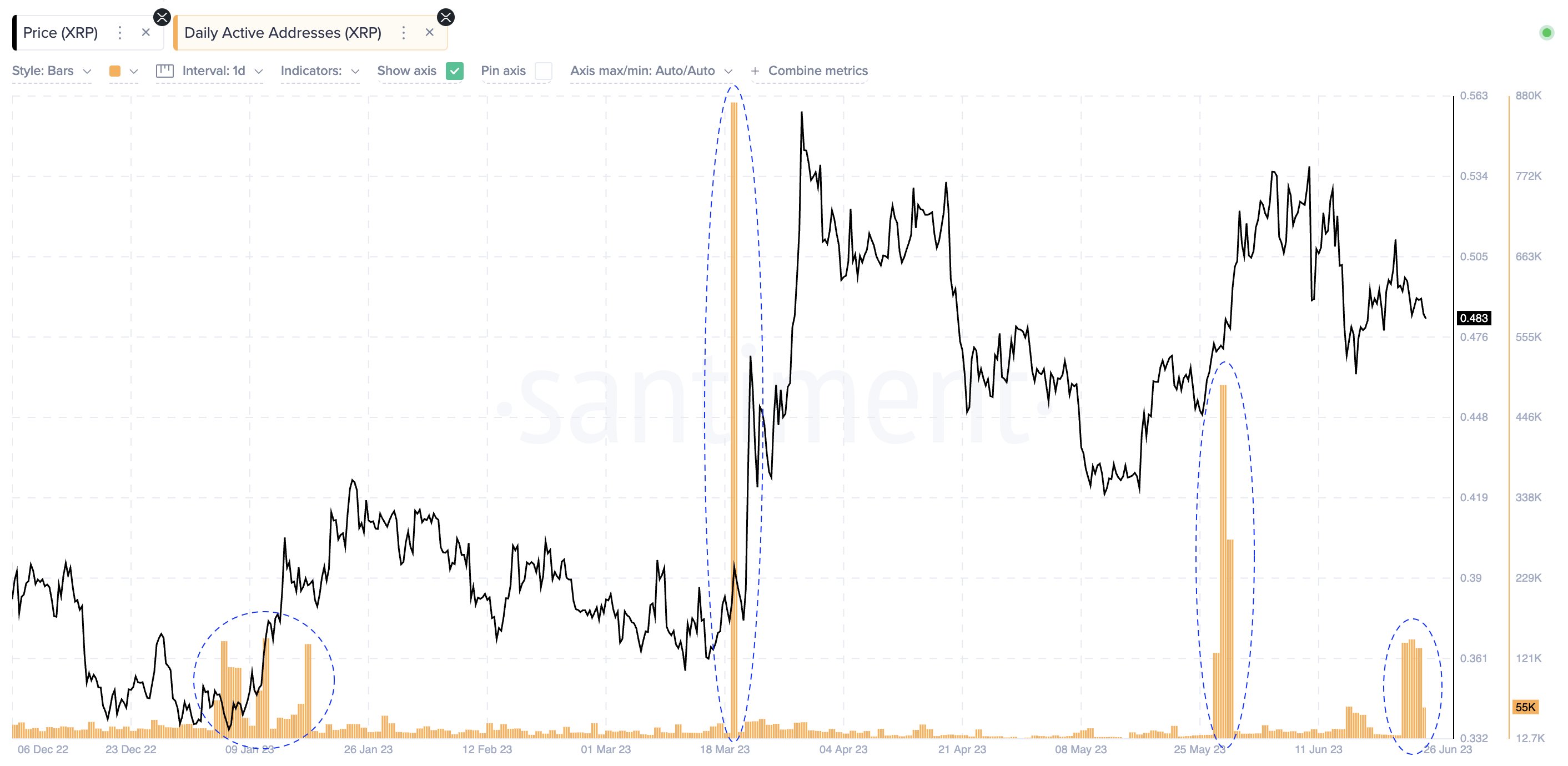 During that time, the XRP price soared by over 25%. If this historical trend were to apply to the present scenario, it would indicate a potential rise to $0.6 per XRP. Interestingly, this price level coincides with an incredibly strong resistance level.
However, it is important to exercise caution and avoid solely relying on this data. The crypto market remains highly unpredictable, and on-chain patterns serve as informative indicators rather than definitive predictors. While the correlation between the number of active XRP addresses and price movements is intriguing, it is important to consider various factors at play.
The correlation between network activity and price movements offers an intriguing lens through which to analyze market dynamics. Should history repeat itself for the fourth time this year, the significance of this pattern cannot be disregarded.