After weeklong price action in an erratic manner, XRP is now looking at ending the week on a bullish note. At the time of writing, XRP is attempting to shed the more than 4.58% loss it accrued thus far this week. Per CoinMarketCap's data, XRP is now trading at a price of $0.5055, up 1.49% over the past 24 hours.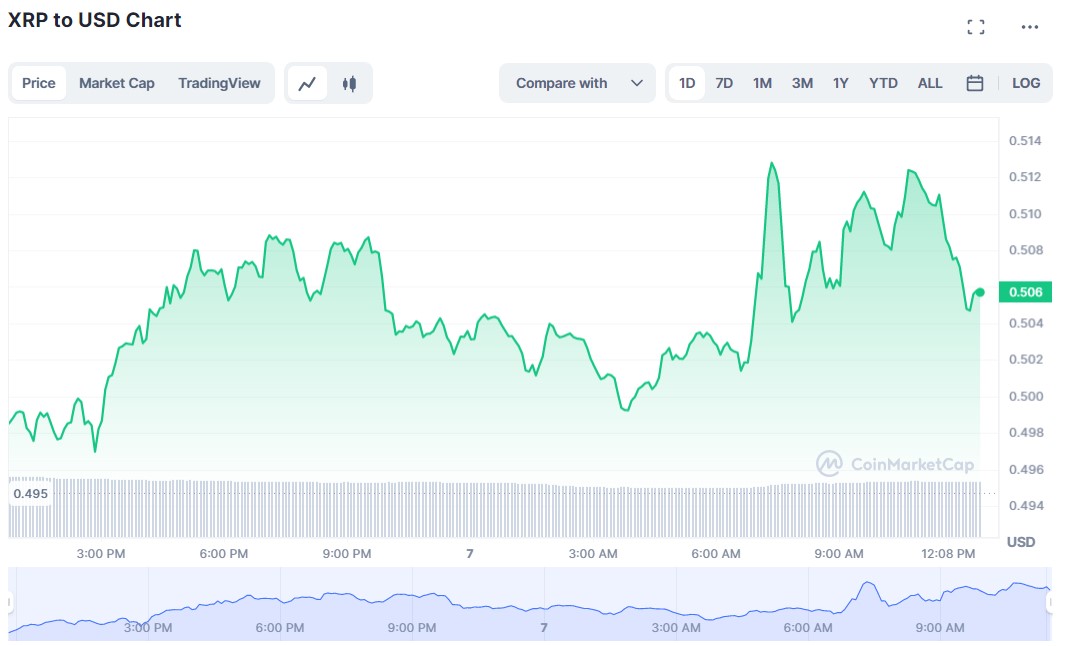 While this growth appears sudden, there has been growing solidarity in the XRP community that is generally positioning the digital currency for a sustained bull run. While this positive sentiment is inherent in the market at this time, the trading volume of XRP, which is down by 5%, must be revived in order to provide a cushion against any form of selling trade-off from a whale.
Per the outlook of digital currency, XRP remains among the biggest earners in the top 10 list of cryptocurrencies by market capitalization. In the year-to-date period, the digital currency has amassed a more than 47% price gain with the coin showing a number of visible signs of continuing this rally.
Many community members are expecting that the coin has formed trustworthy support at the $0.5 benchmark, with all eyes fixed on it retesting the $0.6 resistance level.
Preventing derailment in XRP's growth
XRP is one of the digital currencies that is most susceptible to a bearish downtrend based on the ongoing lawsuit between its associated payment company, Ripple Labs Inc, and the U.S. SEC.
While XRP has been maintaining a favorable uptrend, any negative news that may trail the much-anticipated summary judgment will definitely derail the outlook it has built thus far. Though there are many industry observers and experts who have predicted a win for Ripple, uncertainty surrounding the lawsuit may fuel a mixed reaction in the price of the coin in the days ahead.