In a fascinating correlation between XRP's past and present discovered by U.Today, the potential for a massive 45% upside in the token's price is eagerly eyed. Drawing parallels to 2018's price behavior, XRP may be poised to surprise the crypto industry once again.
Thus, as history reveals, after a thundering pump in 2018, XRP underwent a correction phase, recovering 23% in just four days. Subsequently, a less turbulent but significant wave of growth occurred from late October to early November, leading to an impressive 45% surge
Fast forward to the present, and the current XRP price correction from its highs has proven even tighter, albeit staying well within the bounds of a "perfect correction" theory. According to this theory, the correction should not exceed one-third of the initial impulse, and XRP has found strong support at the level of $0.653 per token.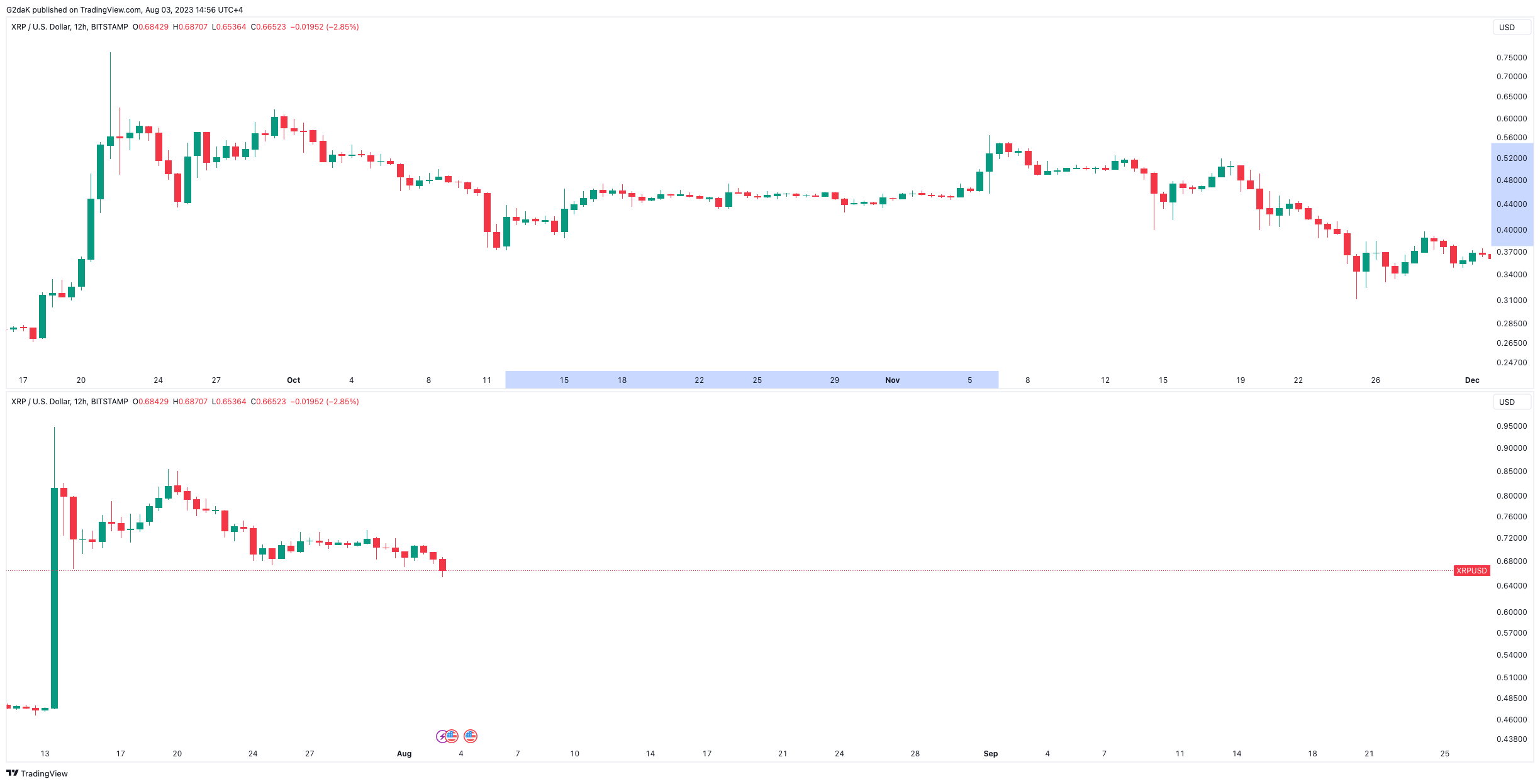 As long as XRP maintains its price above this crucial level, the potential for an impressive upside remains intact. The prospect of a scenario reminiscent to that of the fall of 2018 cannot be ruled out entirely.
However, as with any financial market, risks exist here. Should XRP linger near this support level for an extended period without showing strength, the likelihood of another significant wave of growth will dwindle over time. It would be even worse if the price tumbled below this level, especially with the daily candle closing below $0.653, then the potential for substantial growth could be severely compromised.