The sixth largest cryptocurrency, XRP, has demonstrated an over 13-percent rise over the past twenty-four hours as its price has surged to the $1.22 level, according to CoinMarketCap.
After the rise to the $1.20 level on Saturday, XRP rolled back a little, dropping to the $1.13 mark. However, by now the growth has resumed, pushing the Ripple-affiliated cryptocurrency to $1.22.
At the time of writing, XRP's market capitalization stands at $56,870,400,811. It's trading volume grew over 171 percent over the past twenty-four hours to reach $6,306,030,264.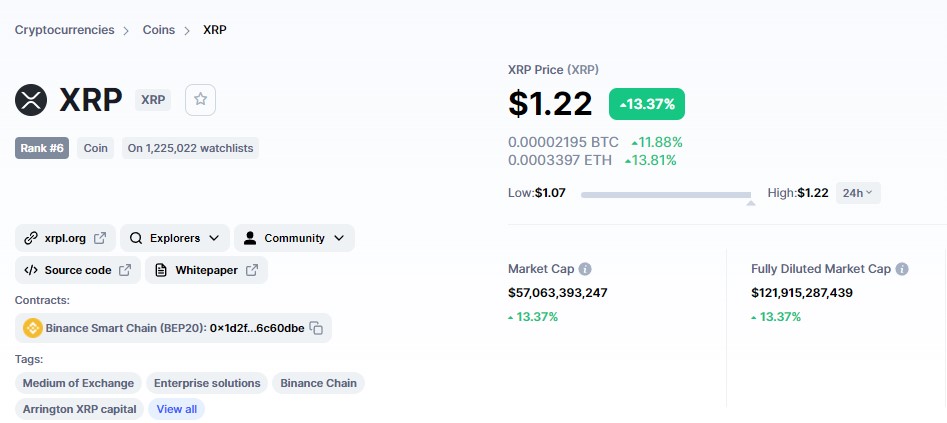 Some members of the XRP community put this growth down to the recent developments in the SEC vs Ripple lawsuit.