Crypto analysts have spotted a rare occurrence on the Bitcoin and XRP trading charts. This comes as Bitcoin, the biggest cryptocurrency by market capitalization, prints a golden cross on its three-day charts.
Market analysts note that this rare long-term signal has only flashed twice previously, with this present instance marking the third occasion in BTC history, and in all cases, new all-time highs were hit between 400 and 500 days later.
XRP, the fourth-largest cryptocurrency, has also been observed to have triggered this type of golden cross on its three-day chart.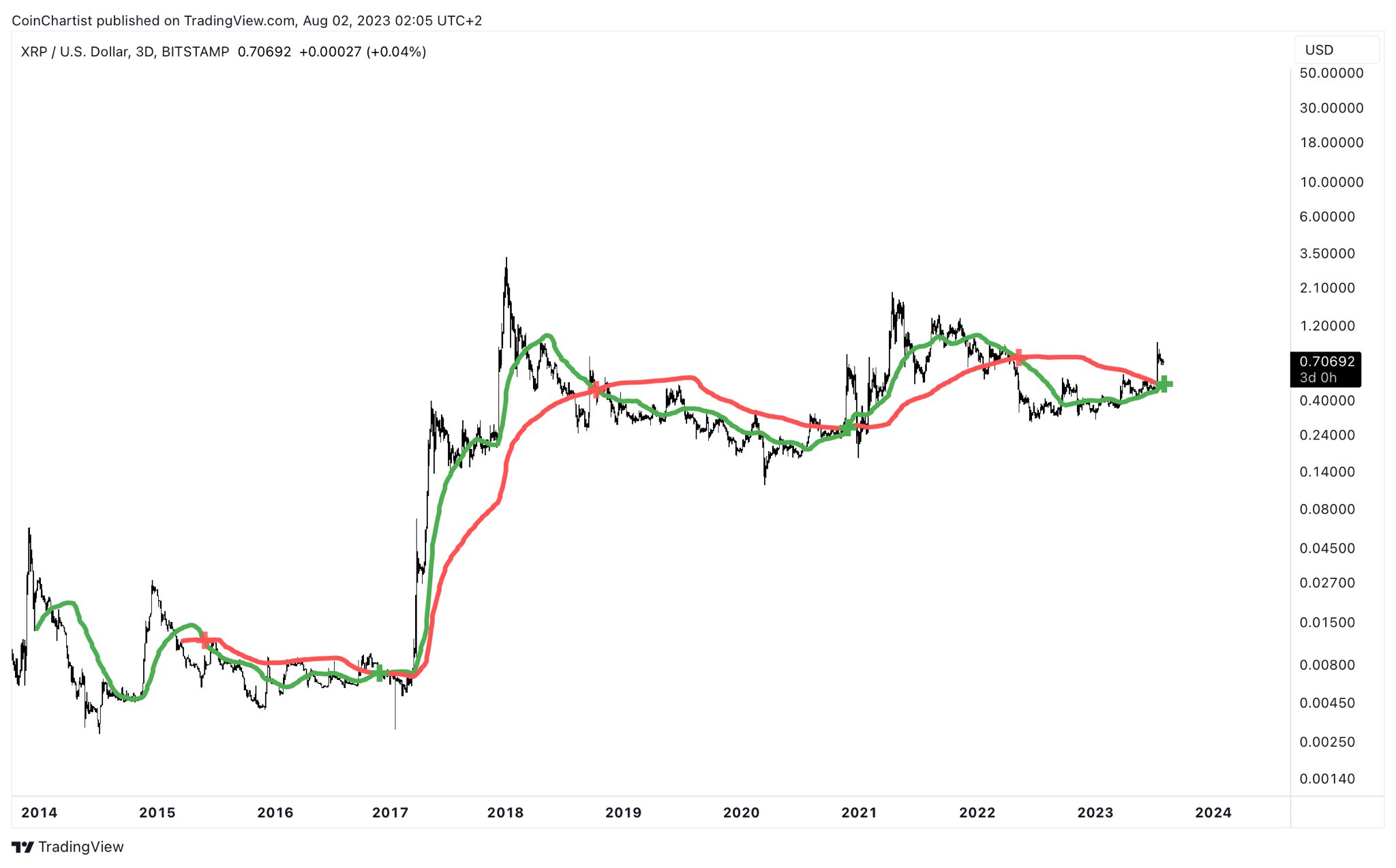 By definition, a golden cross is a chart pattern that occurs when a very short-term moving average crosses above a long-term moving average.
The golden cross implies the prospect of a long-term bull market emerging, as long-term indicators often carry more weight. High trading volumes tend to strengthen the indicator.
Regardless, some analysts refer to golden crosses as "lagging" indicators, implying that the data required to create the pattern has already happened.
Though the golden cross may indicate a long-term bull market going forward, the truth remains that no indicator can truly predict the future. Many times, an observed golden cross produces a false signal, failing to manifest.
BTC, XRP price action
After swaying for much of the previous day, Bitcoin has steadied back above $29,000. Previously, the market reacted to the DeFi debt crisis caused by Curve Founder Michael Egorov's asset liquidation moves.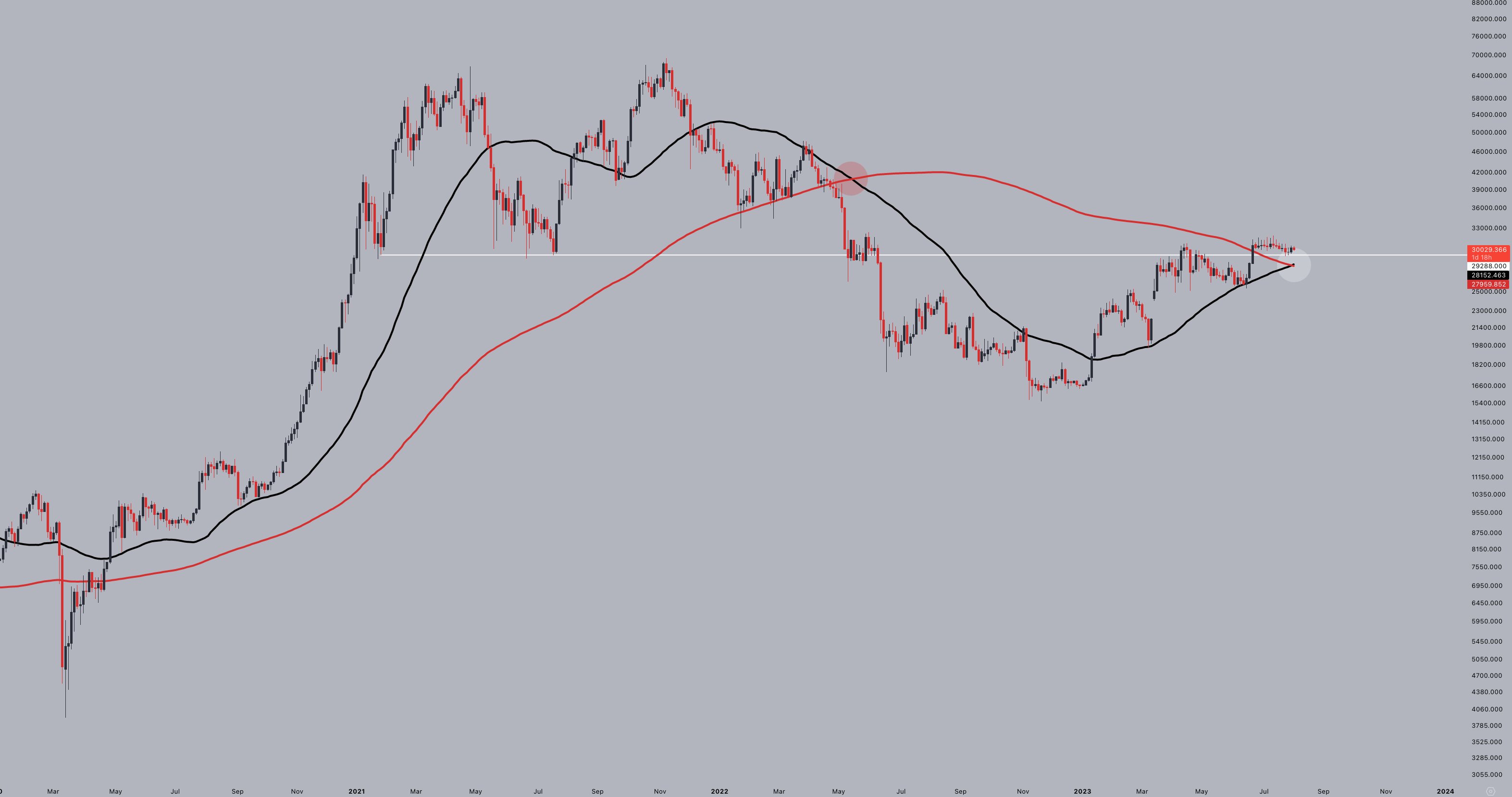 According to CoinMarketCap data, the world's largest digital asset was trading at $29,137 at press time, down 1.23% on the day. XRP has dropped 4.50% in the last 24 hours to $0.665, mirroring the general market fall.
Since reaching a high of $0.938 on the back of a positive court judgment on July 13, XRP has slowly dropped. The bulls sought to push a rally that reached highs of $0.853 on July 19, but it failed to hold.
XRP anticipates positive catalysts in the coming days that might see its price target the $1 mark. In positive news, leading cryptocurrency exchange Bitstamp teases significant announcements for XRP.