In the realm of digital asset investments, the past week witnessed a remarkable shift in funds. According to a recent report from CoinShares, a prominent analytical portal, a total of nearly $21 million dollars was withdrawn from various investment products linked to cryptocurrencies. The situation appeared grim for major players like Bitcoin (BTC) and Ethereum (ETH), which experienced substantial outflows of $19.4 million and $1.9 million, respectively.
However, amid this overall negative trend, certain cryptocurrencies stood tall, attracting a flood of investments. The star performers were investment products focused on Cardano (ADA) and XRP, as the report revealed they collectively saw inflows exceeding $1 million. This unexpected success is even more impressive when compared to the bleak performance of major players.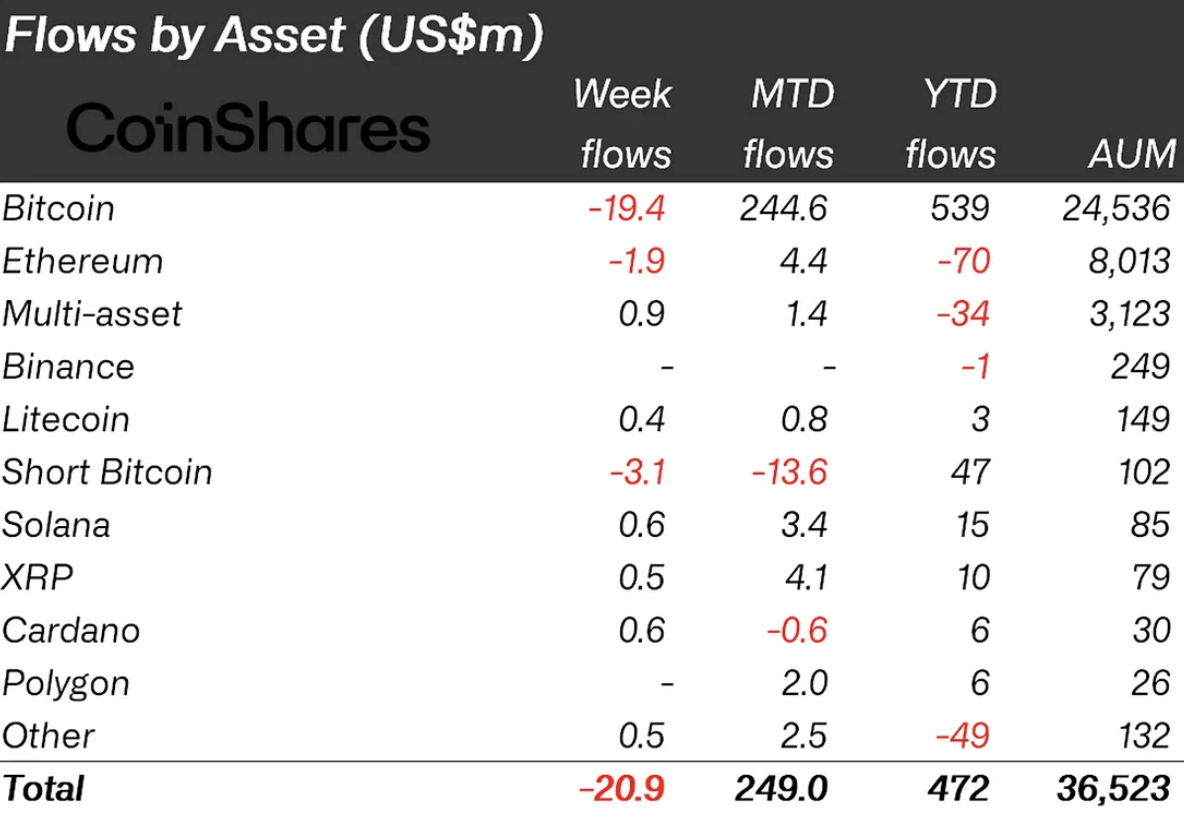 As things stand, both XRP and ADA boast positive year-to-date inflows, standing at $10 million and $6 million, respectively. Additionally, Solana (SOL) also attracted attention, witnessing an inflow surge of $600,000 in the past week. The combined value of all inflows and outflows for SOL funds since the beginning of the year reached a significant $15 million.
Reasoning
Attention on and investments in XRP, ADA and SOL can be attributed to positive developments in the regulatory space. These three assets, which were previously targeted by the Securities and Exchange Commission, have now found favor with near-traditional investors. The recent July verdict in the SEC's case against Ripple seems to have shifted the paradigm in favor of the crypto industry, amplifying the confidence of investors.
All in all, the crypto industry's present favorable position hints at exciting prospects ahead, although the general future remains uncertain.