WhaleAlert, a renowned blockchain tracking service, revealed the staggering movement of nearly half a billion Dogecoins within a mere six-hour span. This extraordinary move unfolded against the backdrop of a significant downturn in the DOGE market, which had seen a 17.5% drop just a day ago, pushing the cryptocurrency to its lowest point in over two months.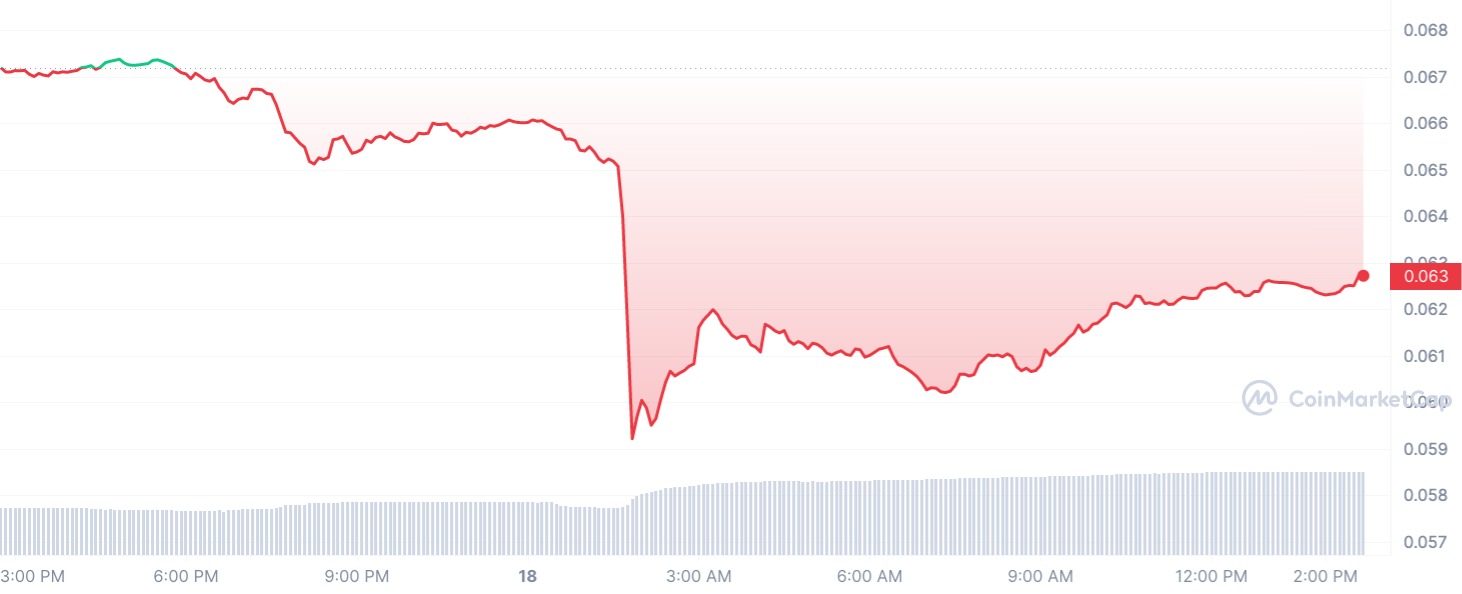 The drama commenced with an eye-popping transfer of 129.67 million DOGE, equivalent to a substantial $7.9 million, from Robinhood to the wallet of an unidentified Dogecoin whale. Not long after, an even more jaw-dropping transaction surfaced — a colossal withdrawal of 308.39 million DOGE, valued at $19.22 million, was swiftly executed from Binance to another undisclosed address.
🚨 308,390,532 #DOGE (19,220,280 USD) transferred from #Binance to unknown wallethttps://t.co/5lPBZoWZRV

— Whale Alert (@whale_alert) August 18, 2023
Interestingly, the first transfer coincided with a slight technical rebound in Dogecoin's price, wherein a resilient 9.71% of the earlier plummet was reclaimed. The subsequent chain of events saw DOGE rallying further, notching an additional 2.23% surge in its market value.
The second transfer unfolded against the backdrop of a DOGE price surge, achieving a local intraday zenith. While the timing of the purchase may not align precisely with the transaction itself, the subsequent trajectory proved less favorable, with the DOGE price dropping 0.69%.
For now, it is a bloodbath on the streets of the crypto world, and figuring out what comes next is harder than ever. Nevertheless, such activity of big players may not be a benchmark but something to keep in mind when making investment decisions in a period of uncertainty.