A colossal stash of 1.362 trillion Shiba Inu (SHIB) tokens was swept off to an unidentified address. The transaction, which was detected by Arkham blockchain intelligence platform, took place less than 24 hours ago.
This vast sum of SHIB equates to a monetary value of around $8 million at current market prices. The mystery does not end there, however. This unnamed wallet is not just a one-trick pony focusing solely on Shiba Inu. In fact, it currently holds a variety of digital assets with a total value exceeding $80 million, with SHIB tokens making up over 10% of its entire portfolio.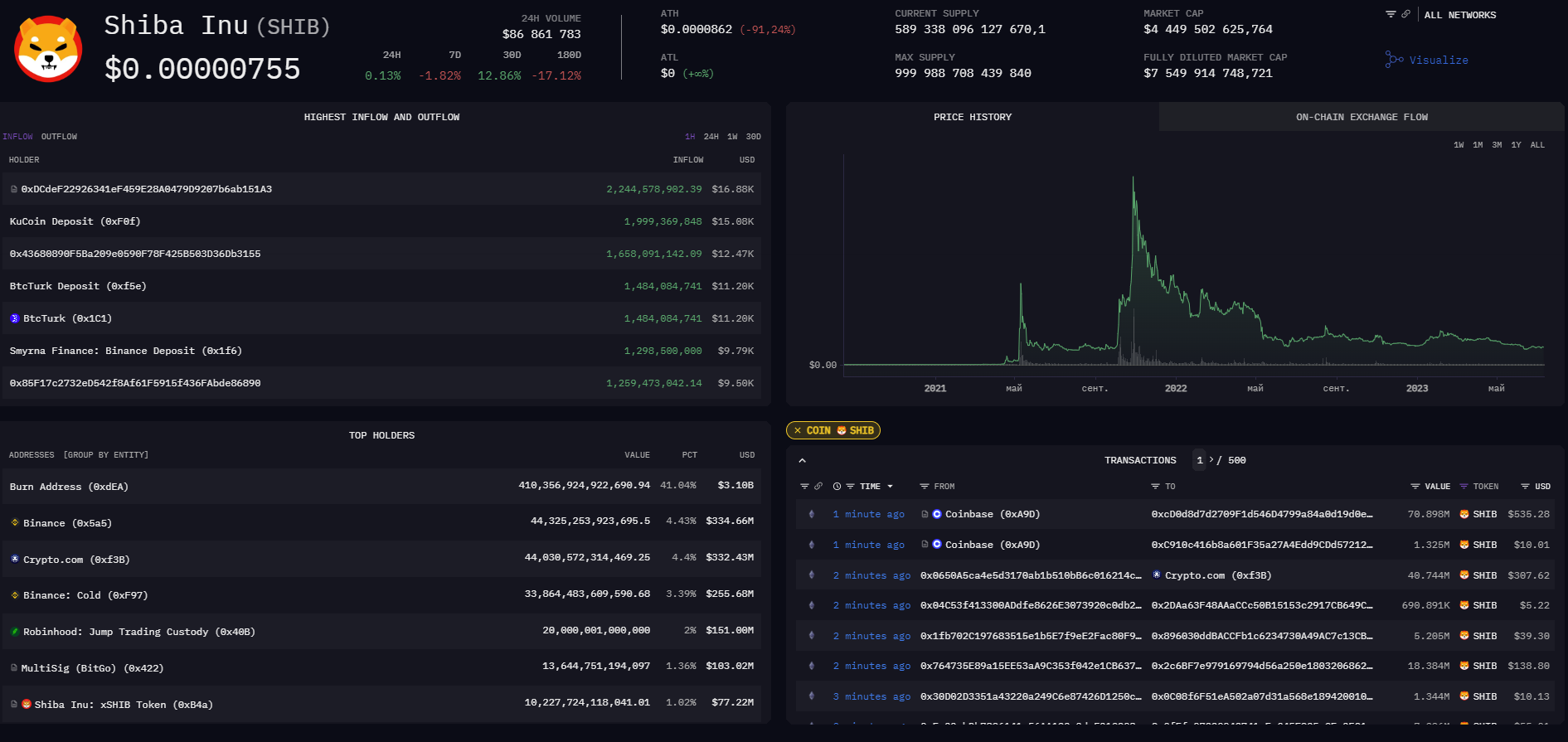 Interestingly, the massive SHIB transfer did not seem to negatively affect the token's market price. Shiba Inu maintained its value, dismissing concerns that this large transaction could trigger market fluctuations.
Diving deeper into this crypto enigma, there is a strong probability that the unidentified wallet is associated with Coinex exchange. It might function as a hot or cold wallet utilized for holding different assets. Coinex, like any major exchange, has a diverse array of wallets to manage and safeguard the diverse crypto assets of its users.
However, if this newly spotted wallet is owned by a whale with a diversified portfolio, this movement could suggest some significant future strategic moves involving Shiba Inu. However, the price of the token has not moved yet.
As we continue to monitor this development, the movement of such a massive amounts of tokens can directly affect the behavior of smaller Shiba Inu holders and potentially create an unreasonable rise of volatility on the market. This is why it is important to follow the movement of large holders and find a rational explanation for their actions.