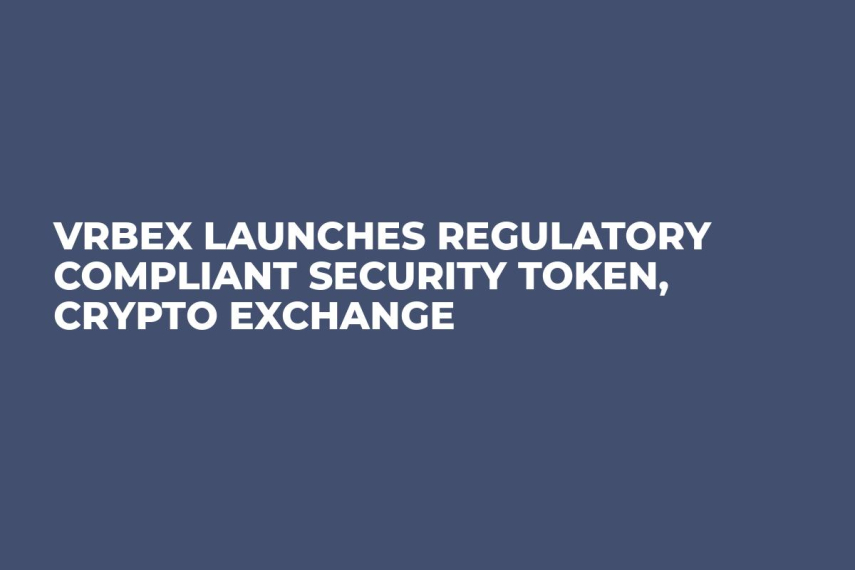 Cover image via U.Today
Houston-based firm VRBex Inc declared the launch of its fully regulatory complaint security token offering (ISTO) and announces plans for a cryptocurrency exchange.
Gene Grant CEO of VRBex says:
"Once the cryptocurrency market value exceeded $750 bln it represented the emergence of a new financial asset class. This is a powerful and clear confirmation that cryptocurrencies are viable."
The VRBex platform will initially provide a two-way exchange of US dollars for Bitcoin, Ether, and Bitcoin Cash, the company says. It later plans to expand the list of convertible assets to include a platform for the trading of security tokens; and digital VRBex wallets for fiat currencies, cryptocurrencies and security tokens.
In each case, proper licensing, custody regulations and other requirements will be met, the company said.
VRBex said it welcomes the changes in the regulatory environment proposed by NY attorney general's office and Eric Scheidemann.
Gene Grant adds:
"Jesse Powell has taken a very aggressive stance. The stance wasn't pro-privacy it was anti-public. The minute you take someone else's money you enter fiduciary role."
Sound regulatory oversight will bring confidence to the market which is "crying out" out for the protections and lessons learned from traditional financial markets, added David Powell, chief operating officer of VRBex Inc in a statement.
Nearly 135 mln VRBex security tokens will be made available for purchase with Bitcoin, Ether, USD or Euros and customers who pre-register on the company website will receive 30 days of commission-free trading activity on the VRBex cryptocurrency platform when it is made available.
The pre-sale offering that commences April 23 and ends June 18 will be followed by a main sale until July 23, 2018.
Grant, former Managing Director of BBVA, has held senior executive and consulting roles in Deutsche Bank, Barclays Capital, Merrill Lynch, Citigroup, UBS, Standard Chartered Bank, ANZ bank and PIMCO.