The recently issued weekly Tron report offers some good news – the amount of user accounts has gotten over the threshold of 2.3 mln, and the number of dApps running on Tron totals 246. Justin Sun shared the report on his Twitter account on Friday, April 5.
However, there are other milestones that Tron can boast by now.
#TRON account number officially exceeded 2.3 million this week. As of wednesday, TRON's #DApp number has hit 246, increased by 10 compared with last week and the number is still going up with a strong momentum. #TRX $TRX https://t.co/QMzVuY2y4R

— Justin Sun (@justinsuntron) April 5, 2019
Users spend big money on Tron dApps
The recent data from DappReview shows that over the last 24 hours, users have spent around $11 mln (slightly over 470 mln in TRX) on Tron-powered dApps. As U.Today reported recently, those are mainly related to gambling and other 'high risk' activities, though.
70.6K users spent more than $11.1 million (471.6 million TRX) on #TRONDApps in last 24H

Here's the Top 3 #TRON #DApps by volume

?@TRONbet ; ?5,452,777 ;?2,760
?TronBank ; ?1,644,923 ;?5,756
?@TRONRAIDER1 ; ?766,379 ;?643

?More details??https://t.co/wfUfRwKWwS pic.twitter.com/TJF4JNELai

— DappReview (@dapp_review) April 1, 2019
Various sources assume that users spend around $100 in TRX daily.
As of late, Tron has proven to be a fast growing platform in the crypto sphere, getting ahead of its rivals, like Ethereum or EOS. Tron's report is available here.
Tron's still out of the top 10 list
However, Tron's market cap does not seem to be growing quickly. First it was pushed back to position #10 on CoinMarketCap and then, recently, Cardano (ADA) replaced TRX in spot #10, then went further up the top-ten scale. Tron currently resides in place #11.
Justin Sun does not seem to be bothered about it, as he said in a CNBC interview recently. He pointed out that Tron's focus at the moment is technological development. As for the market cap value, he called it merely the 'surface of the business'.
Tron does not go unnoticed by the community. Some believe it is the successor of Ethereum, some reckon it is just another scam – a successful and a long-running one.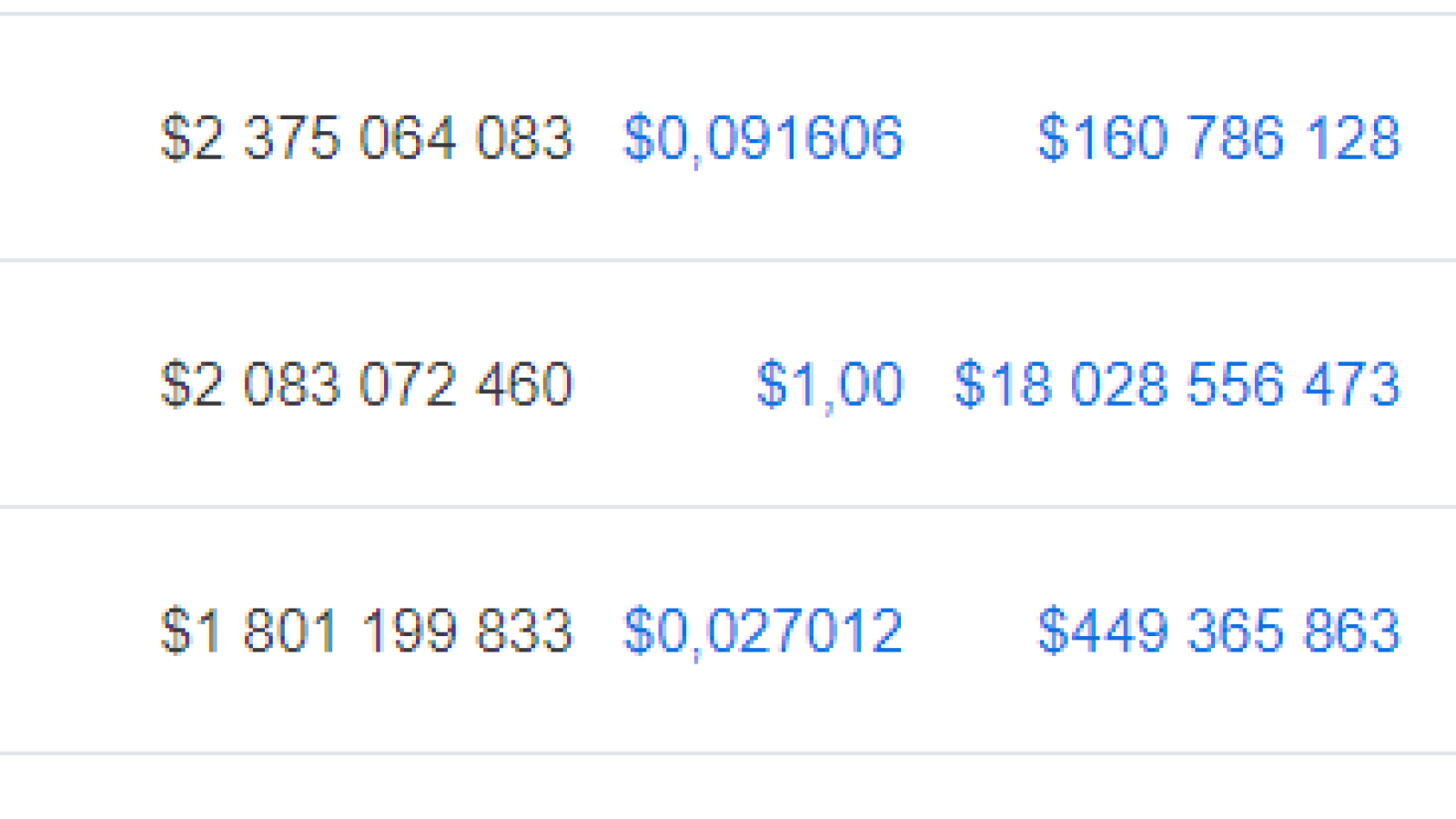 Source: CoinMarketCap