The Tron (TRX) blockchain seems to be getting so popular among dApp users and devs that the other day they spent a total of $31 mln on dApps on it. This happened just a couple of days after Tron announced that it has crossed over the line of 2 mln user accounts, which is basically two major milestones taken one after another.
Two successional milestones with dApps
At the end of the first week in March, Tron recorded transactions for over $46 mln compared with Ethereum and EOS, which by that time had $2 mln and over $11 mln, accordingly.
This continued until Wednesday, when the volume of transactions on Tron dApps soared once again, and Tron made more than $31 mln against the aforementioned figures of its major rivals.
Misha Lederman, a prominent Tron supporter, reports that this exceeds double the amount of user funds spent on Ethereum and EOS dApps together.
#TRON DApp volume & transactions keep growing?#TRX users spent $31 million USD on DApps yesterday, far more than double the amount spent on #EOS & #ETH DApps combined

The highest ever number of transactions on TRON DApps was also recorded, surpassing 2 million txs$TRX $BTT pic.twitter.com/fB6xQ43SW8

— Misha Lederman (@mishalederman) March 14, 2019
A record amount of money spent on Tron
The situation for Tron has gotten so good that users spent around $31 mln in total on Wednesday. At press time, there are nearly 255 dApps functioning on the Tron blockchain.
After this event, Tron reportedly publicly promised to give the basis for at least 2,000 dApps by the end of 2019. Its reps also pointed out that the process of adding new dApps is going much faster than they expected.
Justin Sun on the short-term prospects of crypto
Speaking on Wednesday to CNBC, the head of the Tron Foundation expressed a positive opinion when asked if crypto will be considered a massive investment tool in the future.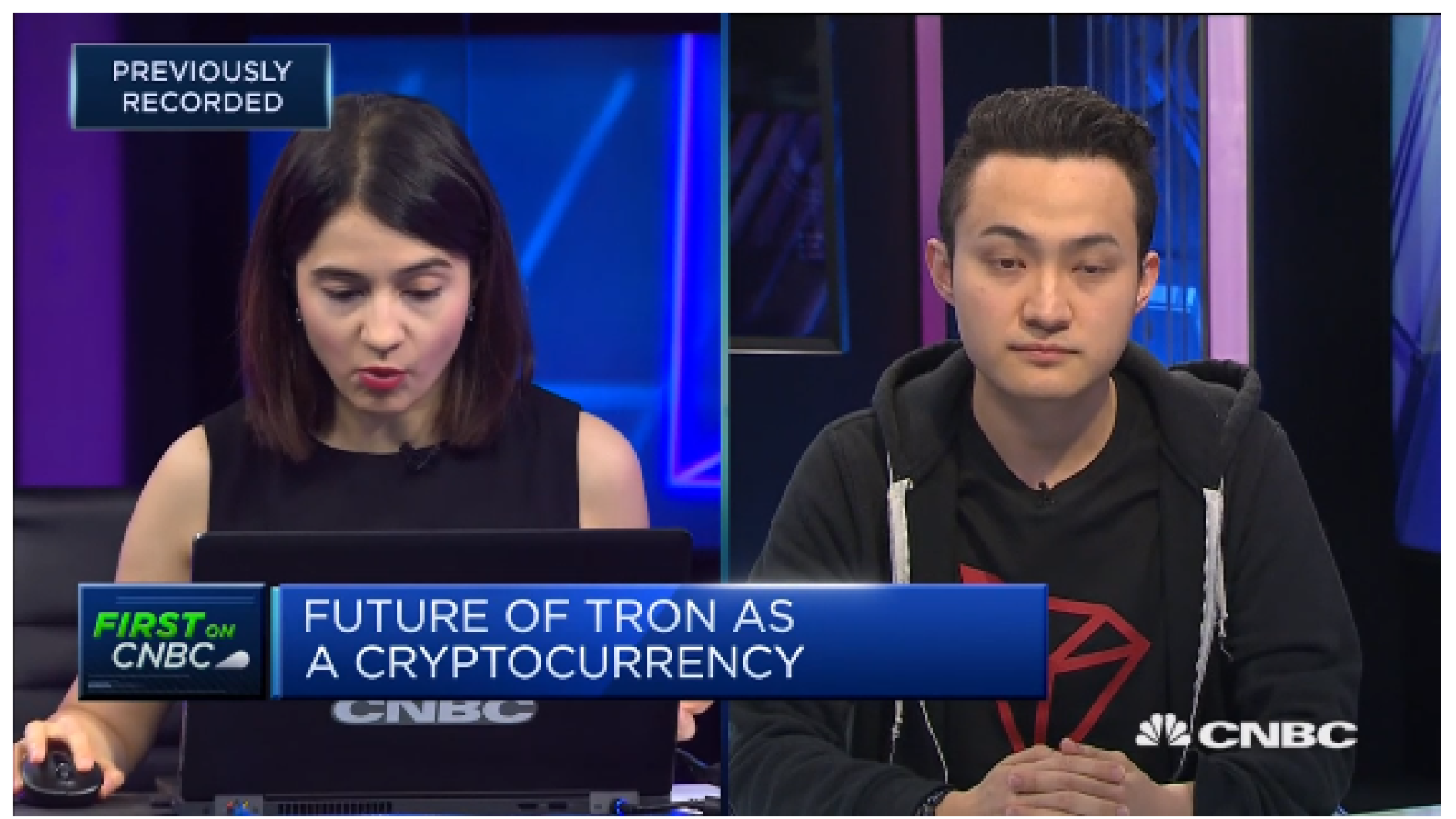 Sun pointed out that since heavyweights such as Facebook and JP Morgan are trying to launch their own stablecoins, the situation looks promising, given that these two giants will most likely attract even more investors to the industry – both ordinary and institutional ones – and will contribute to mass adoption of crypto.
As for the TRX market cap, he said that it is not a high-priority focus at the moment, since for Tron it is much more vital to concentrate on technological and development issues.