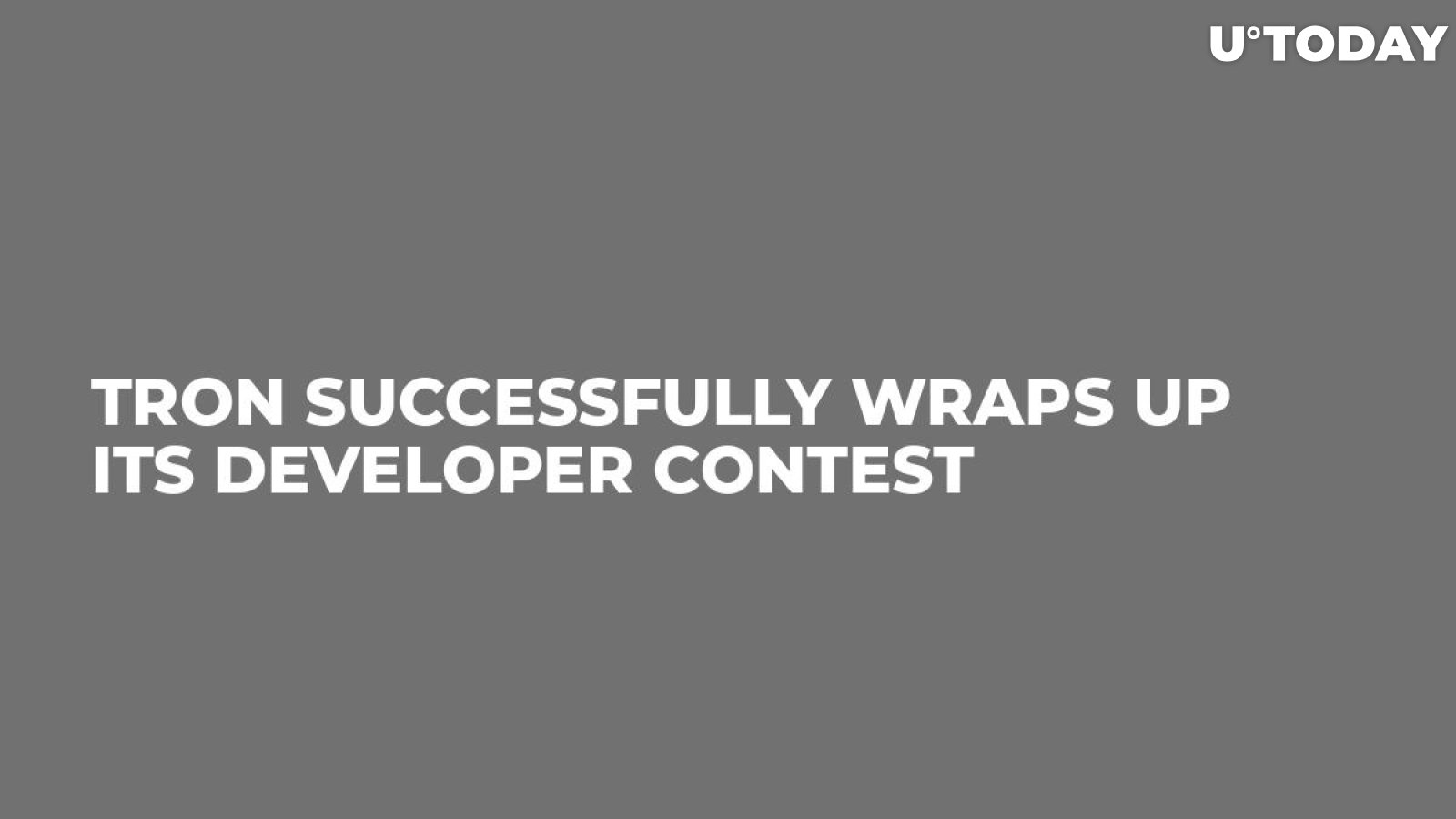 Cover image via U.Today
Justin Sun recently took to Twitter to celebrate the successful completion of Tron's million-dollar Blockchain accelerator program. 133 international Blockchain projects from all over the globe will share the big prize.
#TRON Accelerator Concluded Successfully — Winning Project Will Soon Be Launched on https://t.co/YoLhmhtq9y (DAppHouse) #TRX $TRX https://t.co/Gg22XPip1o

— Justin Sun (@justinsuntron) January 18, 2019
Welcoming the winners
The blog post reveals that around 1,000 contenders took part in the contest. The submitted DApps cover a wide range of categories – from gaming to AI. It's worth mentioning that the TRONAccelerator winners have already made it to DAppHouse. Tron's official DApp platform displays the number of active users and transactions over the last 24 hours. Many of these DApps allegedly received a warm welcome from the get-go due to the fact that TRON has a very active user base.

Tron claims that it's only a stepping stone to the further expansion of its DApp platform. Now it is encouraging other developers to follow suit by submitting their DApps to DAppHouse.
The bigger the project, the bigger the target
While Tron is advancing its position on CMC, its accelerator project was recently called out for fraud. A Reddit user claimed that Tron had failed to hand out the prizes on time. Tron's management trotted out an excuse, linking the delay to the increased amount of awarded projects and prize structure adjustment. Of course, not many bought this excuse – there were numerous suggestions that Tron wasn't able to pay the whole thing.


Some of the developers confessed that they only jumped on the Tron train for money. Once the contest is over, they plan to continue developing on
Ethereum
.
On the flip side, it's quite possible that Tron is gradually becoming a force to be reckoned with, and its enemies are pushing a smear campaign.