On Monday, U.Today reported that Justin Sun suggested that Tron (TRX) very soon would outperform Bitcoin Cash SV (BCHSV) by the market capitalization value. The difference in it was not big, however, TRX was leading by the daily trading volume.
Later on the same day TRX indeed took position 9, pushing BCHSV backwards.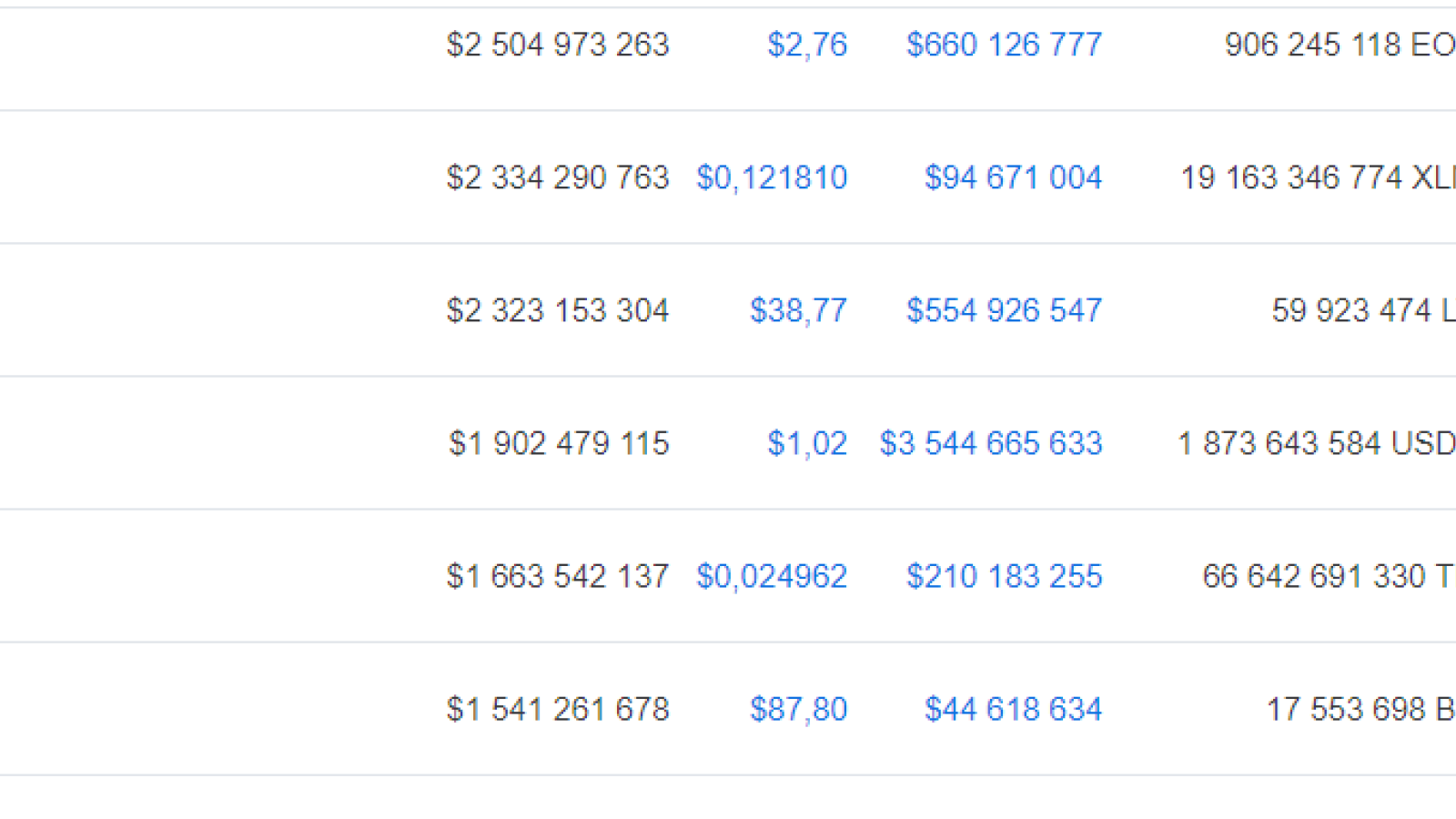 Tron keeps its aggressive advance to the top
On Monday, Coinmarketcap began showing TRX as number 9 coin, although on the same day in the morning it was still on its usual position #10. Apparently, the milestones achieved by Tron at the end of 2018 and even in 2019 along with its total supply have allowed it to move forward just within one day.
A good start on Monday! #TRX is back to top 9. Keep moving, #TRON! $TRX ? pic.twitter.com/YqykxdDyai

— Justin Sun (@justinsuntron) January 7, 2019
At press time, Tron is trading in the green, at the price of $0.0249. Its market cap totals $1 663 542 137, exceeding that of BCHSV by about $150 mln, compared to yesterday, when Tron's market cap value was $1 529 699 216.
Notably, Tron's circulating supply exceeds quite a lot of other assets - 66 642 691 330, which, multiplied by the growing quotes of TRX, allows it to see the growth of its market cap value, making TRX slightly less volatile.
Plans of Tron for 2019
As U.Today reported earlier, Justin Sun's plans for Tron for 2019 include turning Tron into the largest global decentralized ecosystem, bringing the 100 mln of BitTorrent users to the Tron network, advancing to the top-4 list of coins and exceed the size of Ethereum's ecosystem.
Sun quickly proved that he is determined to deliver on his goals by making BCHSV swap places with TRX on the CMC scale.
Doubtless, one of the most important factors that has only recently played in favour of Tron has been the acquisition of the IT-giant BitTorrent and now using its future crypto BTT for Tron's advance on the crypto market.
Tron VS Stellar
In one of the recent tweets, Justin Sun mentioned Stellar (XLM) saying that this is by no means a rival to Tron. Sun stated that the coin's transaction volume is too low and they are centralized.
We don't think @StellarLumens is our competitor at all since they have extremely low transaction volume, centralized&non-democratic system and 0 Dapps. #TRON will take their place within 2019 anyway. #TRX $TRX #XLM https://t.co/kPuTIwiI0r

— Justin Sun (@justinsuntron) January 1, 2019
Stellar is basically, a twin brother of XRP, made by former Ripple team members, both coins follow the centralized concept. Similar accusations have been many times made against EOS, however, their CEO does not deny the fact, saying that centralization was never the company's goal.
The CEO of Tron believes that it will not be a problem to surpass XLM and win their current number 6 position on the top-10 CMC list.