Since the start of yesterday, the price of The Graph's native token, GRT, has risen by more than 18%, recovering all of the declines of the past few days and returning to $0.174 per token. The Graph (GRT) remains the leader in the AI and Big Data sector of the crypto market, with a market capitalization of more than $1.5 billion, according to CoinMarketCap.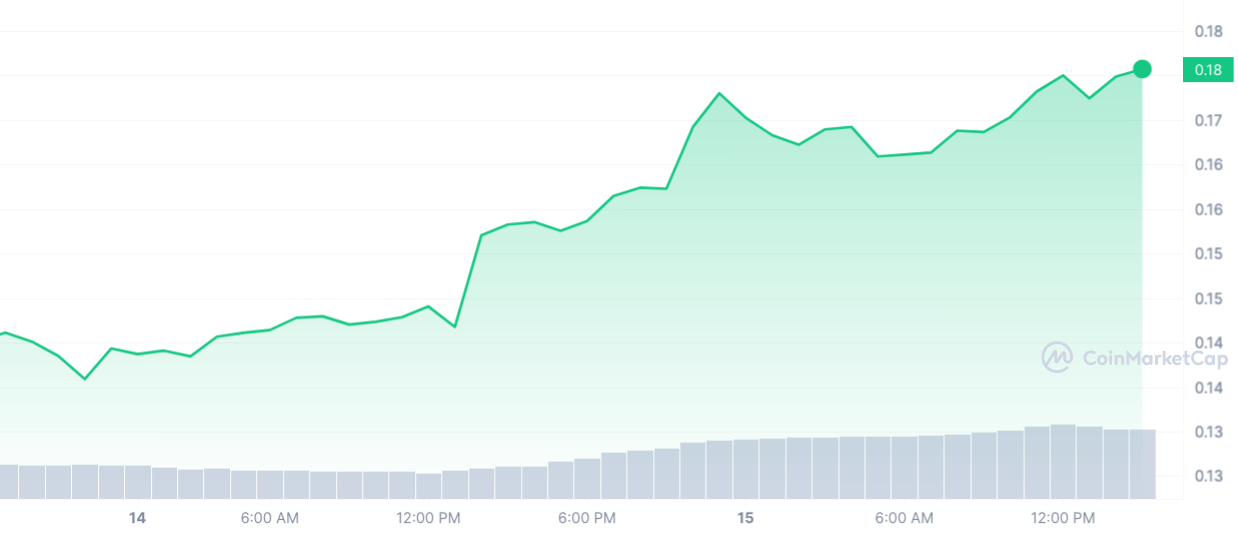 There are several reasons explaining GRT's price action in recent days. One is more ephemeral and explains the rise in the price of The Graph token by the pumping of all cryptocurrencies associated with artificial intelligence.
The Graph (GRT) on Arbitrum
The second reason is more specific when it became known that the protocol had completed the first phase of integration into the Layer-2 network on Ethereum, namely Arbitrum (ARBI). Due to its deployment on Ethereum's probably most-hyped L2, The Graph has been able to scale its operations while increasing the speed and affordability of participation for its users.
However, the process of deploying The Graph (GRT) on Arbitrum is not yet complete. As for now, the use of the protocol is enabled, but GRT itself is only available on the new network via a bridge. Two more phases need to be completed before the migration is complete. The next phase will be the enabling of indexing rewards in Arbitrum.