Just like the other part of the market, Solana has been actively gaining depth and liquidity, according to open interest on the market. More than a 300% increase in the total volume of open positions on the market is an extremely important signal that might not be as good as one might think, especially for Solana.
After the FTX implosion, SOL became the main target of bulls and short-term traders as more than 100 million coins were unlocked from various contracts and could have hit the market at any moment, practically driving SOL's price to $0.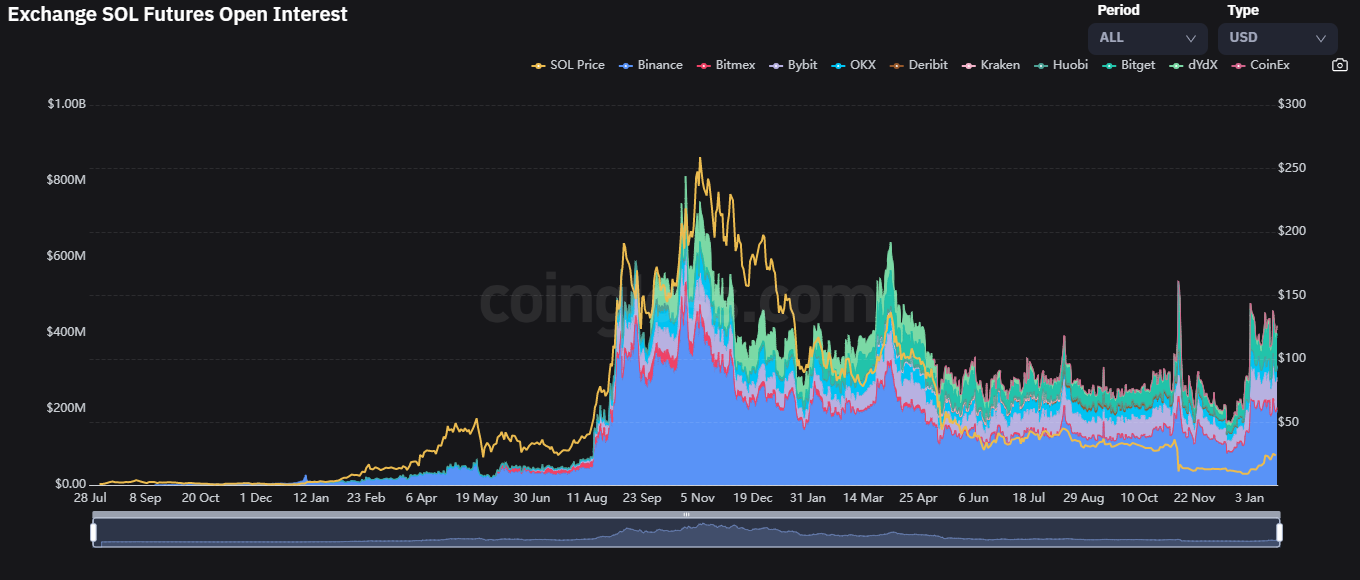 However, for whatever reason, Solana holders decided not to rapidly sell all of their holdings but instead hold out for better times, most likely not willing to cope with losses they would have to realize. As the market recovered and assets started moving upward, SOL did not stay behind and also brought solid profit to investors.
As the trend accelerated, investors started to slowly accumulate longs, driving Solana's open interest in new highs. At press time, almost $450 million worth of orders are open across cryptocurrency derivatives exchanges.
Why might it be bad?
The open interest itself does not necessarily mean that the asset's price will go down; however, in the case of Solana, a large increase in the number of longs on the market could lead to a squeeze that might happen when SOL holders decide to sell their holdings to avoid risks in the future.
However, it is too early to panic as Solana has not gained enough momentum to cause the liquidation of millions of assets on the hands of investors who got burned after FTX and Alameda sold all of their Solana reserves to gain liquidity.