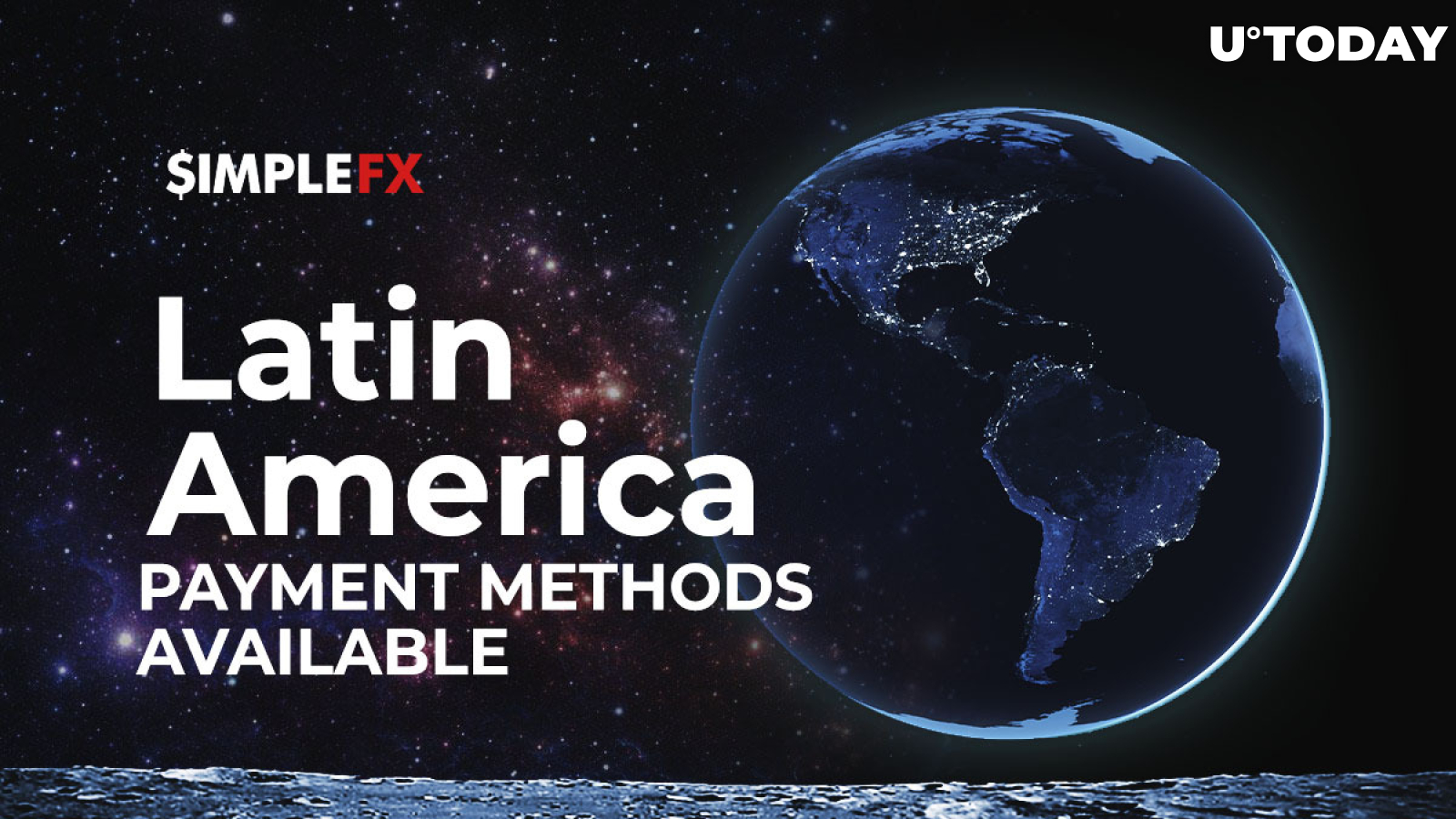 Sponsored
Cover image via stock.adobe.com
With 200,000 traders so far, the SimpleFX trading platform is continuing its worldwide adoption and adding new payment solutions particularly meaningful for users from Latin America.
Payments in Brazil, both online and offline
To bootstrap mass adoption of trading in Brazil, SimpleFX partnered up with two leading regulated services, Boleto Bancário and Loterias Caixa. Boleto Bancário is a popular payment solution that utilizes special kinds of tickets or boletos. Once the checkout is confirmed on the SimpleFX platform, the trader receives boletos. Boletos can be spent online (via Internet banking or ATMs) and offline through the bank offices of partners authorized by Boleto Bancário.
Loterias Caixa is an online lottery from the third-largest Brazilian bank, Caixa. After confirming his/her payment order on the SimpleFX platform, the user receives a voucher. This voucher can be presented to any Loterias Caixa store for instant and secure payout.
In Brazil, payments with bank accounts are also available with Banco Safra, Banrisul, Banco do Brasil, Bradesco, Caixa, Itau and Santander.
New solutions for Spanish-speaking countries
New payment methods have been launched for users from Mexico, Chile, Colombia, Peru, Uruguay and Paraguay.
In Mexico, SimpleFX supports Visa, Mastercard and American Express. Same-day payouts are available with SPEI, an electronic funds payment provider under Banco de México. Traders without bank accounts can use OXXO vouchers in any of the 13,000 OXXO shops across the country.
A wide range of credit card payments is available in Chile: MasterCard, Visa, Red Compra, Magna and Diners Club cards are welcome. WebPay Plus online payments is also available. Efecty vouchers and bank transfers can be utilized by Colombian traders of SimpleFX.
Online payouts in Peru can be conducted via bank transfers through BCP, Caja Arequipa and other major banks. Hassle-free deposit payments via Western Union are also available.
SimpleFX has also inked a partnership with Red Pagos in Uruguay and Pago Express in Paraguay to ensure instant and secure payments for its traders. Furthermore, the SimpleFX team is planning on launching some additional payment solutions in Argentina.
Additionally, SimpleFX users can deposit Bitcoin (BTC), Bitcoin Cash (BCH), Dash (DASH), Ethereum (ETH), Ethereum Classic (ETC), Litecoin (LTC), Monero (XMR) and USDT into their accounts.