It's been more than three years since Warren Buffett's last big acquisition (which he likes to call 'elephants'). As the 89-year-old billionaire is mulling over his next big buy, crypto evangelist Anthony Pompliano suggests that he could purchase Bitcoin (BTC).
Warren Buffett's Berkshire Hathaway has a whopping $116 bln to spend, but he simply cannot find the company that would fit the set of his criteria. While Buffett is on the hunt for his next big target, Pompliano claims that Bitcoin would be his best bet. The number one cryptocurrency, according to Pompliano, will be able to generate more profit than all of Buffett's investments for the next decade.
He should buy Bitcoin.

It has a better risk/reward profile than anything else he will see, it will reduce the overall risk of his portfolio, and it is likely to outperform every other investment he makes for next decade.

:)

— Pomp ? (@APompliano) February 22, 2019
Wishful thinking
Pompliano's comment was most definitely sarcastic given that the Oracle of Omaha is a well-known Bitcoin hater. Back in May, after the crypto bubble popped, Buffett called Bitcoin 'rat poison squared.' He also claimed that BTC is an asset that 'doesn't produce anything.' Buffett's vitriolic comments didn't go unnoticed — as reported by U.Today, Genesis Mining trolled the billionaire with pro-Bitcoin billboards outside of his office.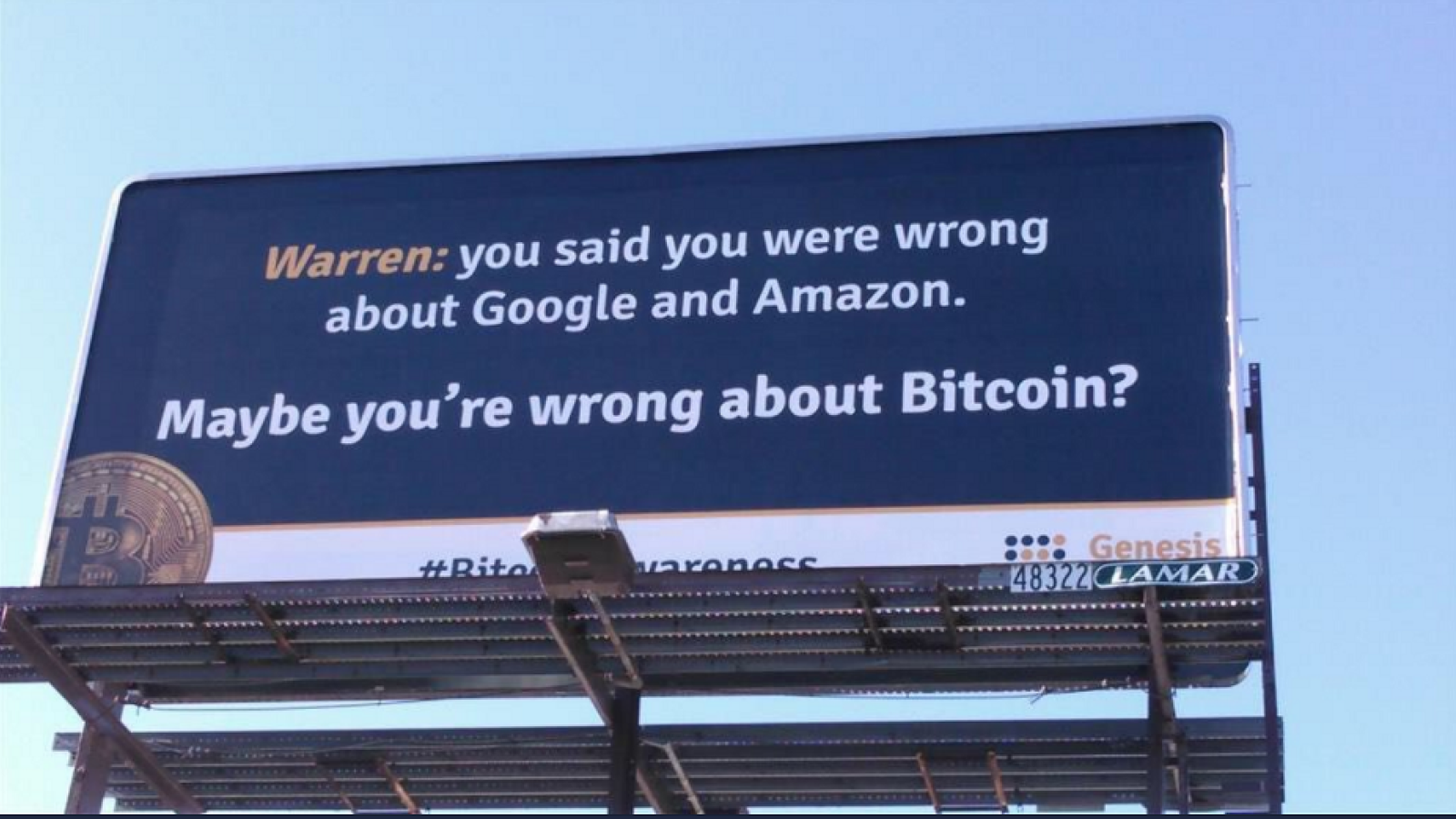 Pantera Capital's Dan Morehead also wasn't a fan of the 'rat poison' remark, calling banks and credit card companies the rats.