Data from the renowned crypto-intelligence portal IntoTheBlock reveals a noteworthy surge in the number of new addresses associated with the Shiba Inu token. Since last Friday, the count of Shiba Inu holders' addresses has skyrocketed, increasing by an impressive 7,790.

What's even more remarkable is the incredible growth rate observed in these new addresses. The daily growth rate has nearly doubled, leaping from 1,900 to 3,440.
This surge in new addresses coincided with a notable price rebound for SHIB, with the token experiencing an increase of more than 8% and, at one point, even reaching an 11% surge. This price rebound arrived after a shake-up of the crypto market, which caused the Shiba Inu token's value to temporarily dip to $0.000007.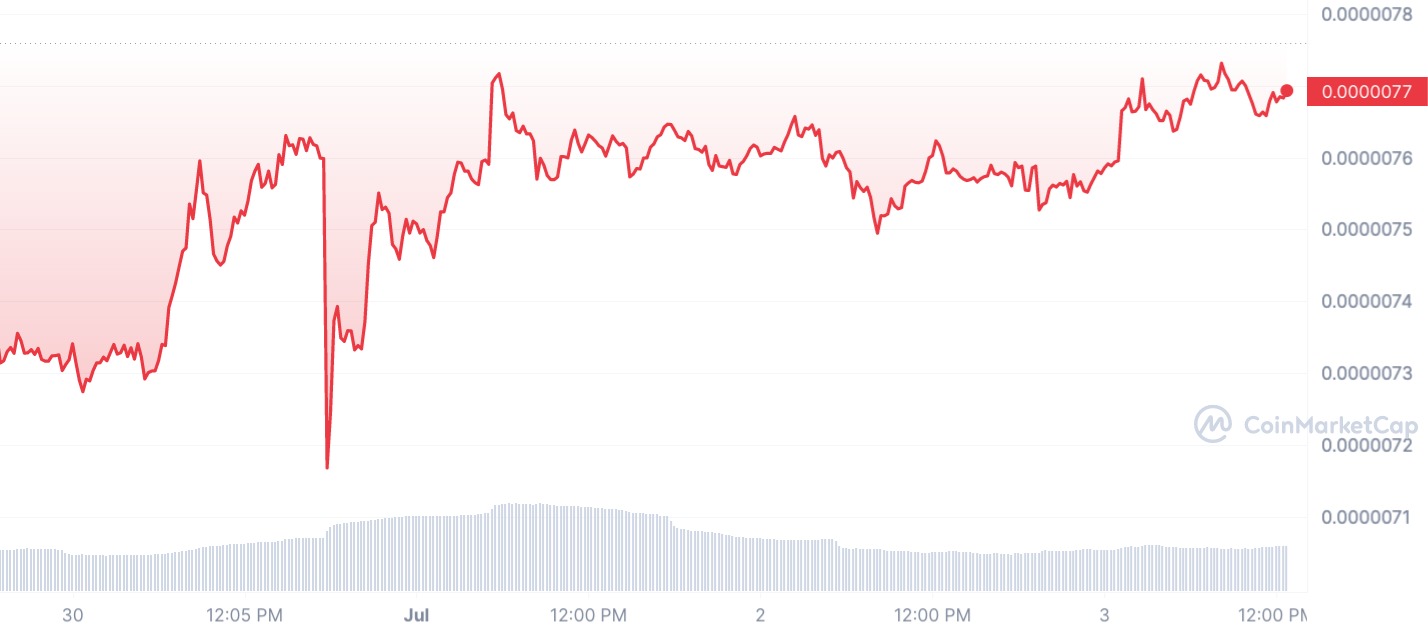 Another noteworthy observation is the decline in the number of zero addresses, which indicates the utilization of "discounts" on SHIB. Since Friday, the count of zero addresses has decreased from 2,650 to 1,520, suggesting that investors took advantage of the price drop to acquire Shiba Inu.
This surge in new addresses and the subsequent decline in zero addresses signals a potential influx of new holders, if the positive price action for SHIB continues. The on-chain data holds the key to validating this expectation and will provide valuable insights into the future trajectory of the Shiba Inu token.