A notable increase in the amount of burned tokens were spotted on the Shiba Inu network, despite the dull weekend trading session. The burn rate of SHIB has doubled, reaching an impressive 150%.
Token burning is a process that involves intentional removal of tokens from circulation, effectively reducing the overall supply. In the case of Shiba Inu, the weekend surge in the burn rate could potentially result in positive price dynamics for the token. With a lower supply, the price of each remaining token could increase, assuming demand stays constant or grows.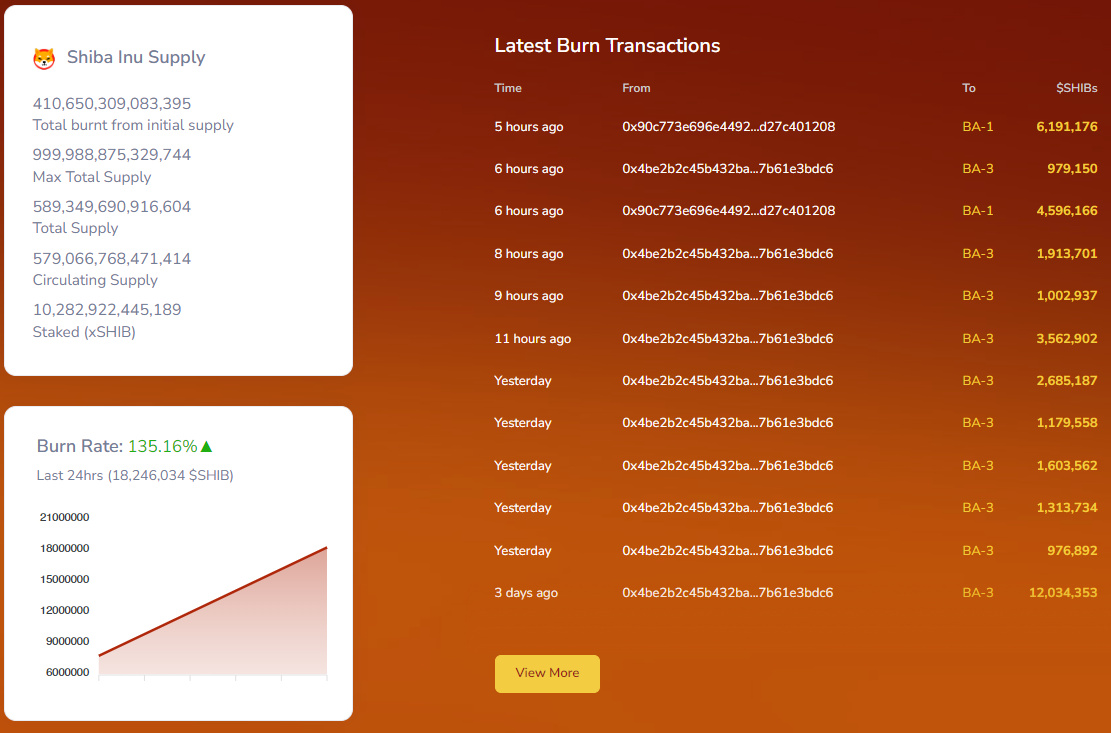 However, despite this promising increase in the burn rate, the Shiba Inu token is currently experiencing a challenging market phase. The recent Poly Network hack resulted in over 90 billion Shiba Inu tokens being sold off, creating significant selling pressure on the market. Nonetheless, despite this setback, the token has demonstrated resilience, with its price maintaining the usual level of $0.0000075.
This stability in price, despite the increased selling pressure, is indicative of solid liquidity of Shiba Inu on the market. The increased burn rate, combined with this display of resilience, could potentially set the stage for a significant price surge in the near future. However, it is important to closely follow the outcome of the most recent hack and track wallets associated with the exploiter.
As always with cryptocurrencies, it is important to exercise caution. The market is notoriously volatile and can be influenced by a wide range of factors. Investors should stay informed and only invest what they can afford to lose.