In a surprising turn of events, the price of the Shiba Inu token has experienced a remarkable resurgence, soaring by over 8% since its recent collapse just two days ago. The latest on-chain analytics from IntoTheBlock shed light on this intriguing development, revealing a notable shift in the behavior of major SHIB holders, commonly known as whales.

According to the data, the net flow of Shiba Inu tokens to the wallets of these influential holders has surged by an astonishing 50 billion tokens in the past 48 hours. What sets this surge apart is that it did not occur due to a sudden influx of new tokens into the wallets of these major SHIB holders. Surprisingly, there were no substantial bursts of buying activity accompanying this price rebound.
Instead, there was a noticeable slowdown in the outflow of Shiba Inu tokens from whale addresses. This deceleration effectively mitigated the relatively weak inflows and pushed the net flow into the positive zone. This significant change in behavior suggests that major SHIB holders have opted to scale back their selling activities, possibly indicating a sense of cautious anticipation regarding the future price movements of the Shiba Inu token.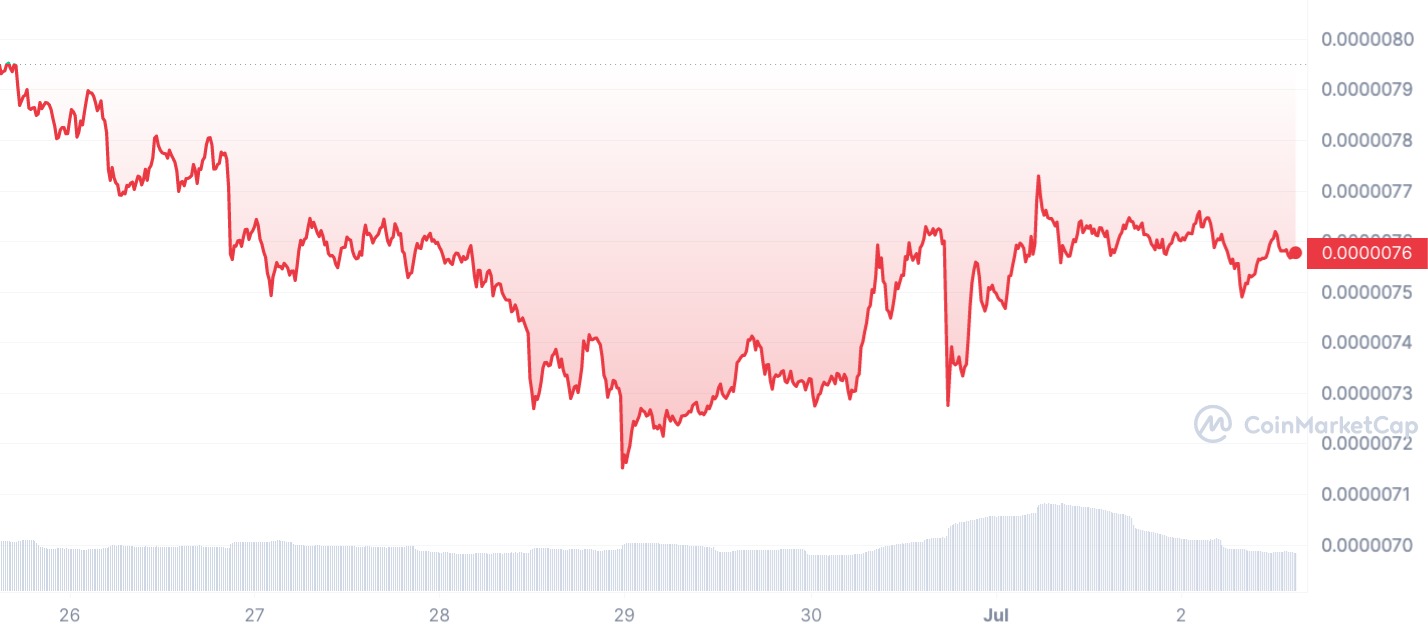 It is worth noting that during the recent market downturn, SHIB managed to hold the $0.000007 per token level. This particular zone has proven to be resilient, acting as a solid support level for SHIB's price. As long as the token remains above this critical threshold, there is perceived potential for further upward movement. And whales are probably realizing this too.