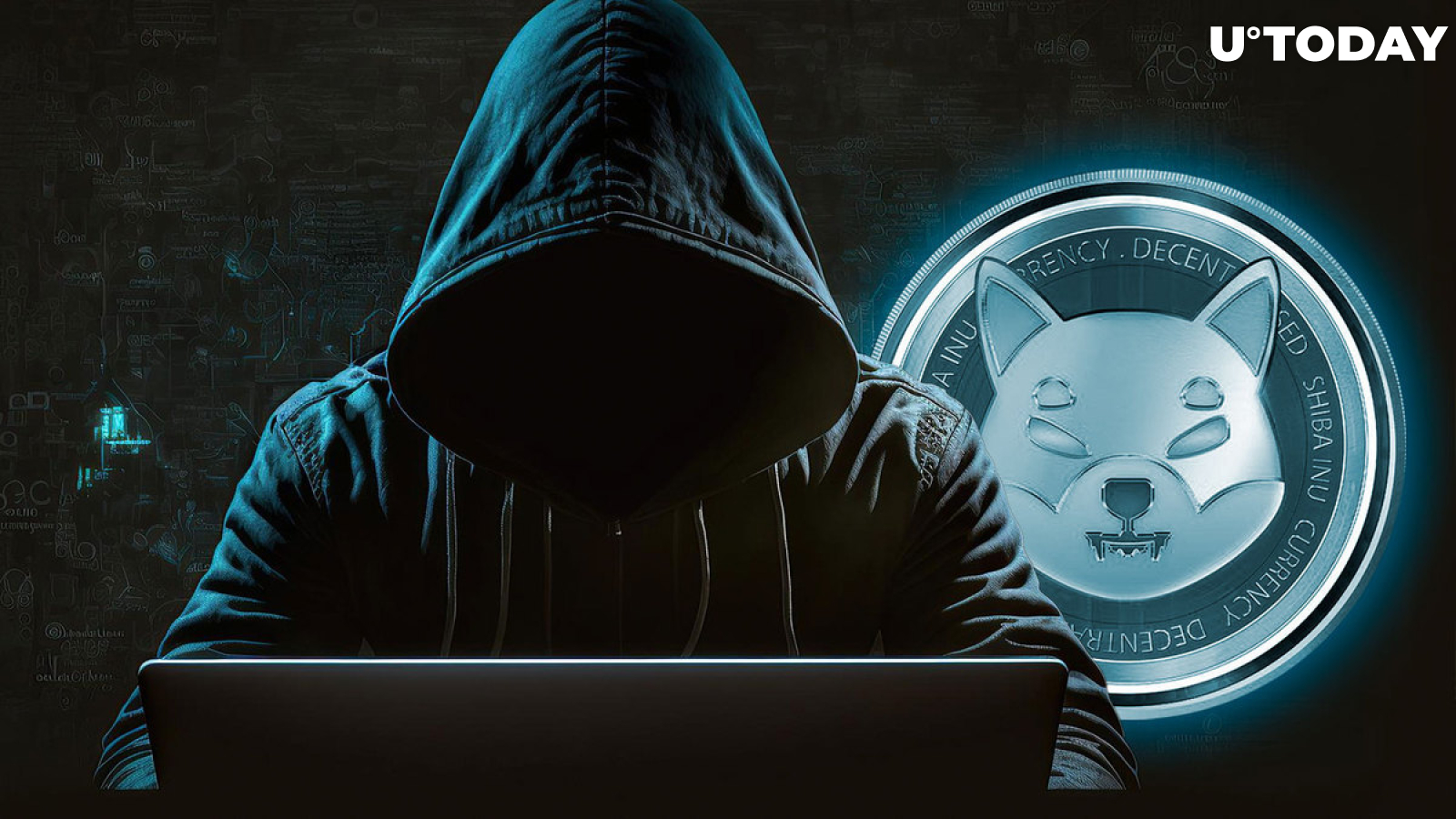 Cover image via www.freepik.com
After a long pause, Shytoshi Kusama has again emerged on the official Telegram channel "Shibarium Tech," engaging in a conversation with the SHIB army, answering some of their questions and sharing some of the SHIB team's plans.
First of all, Kusama announced that he has finally got to "come out of quiet mode" to turn his attention to "all the amazing projects" that are building on Shibarium at the moment.

"Been talking to VERY important individuals"
Shytoshi Kusama (the lead developer's pseudonym) also stated that he had been talking to "very important individuals and some top in the community" about the next phase of Shibarium, the Layer-2 blockchain that was launched in the middle of August after more than a year of development. This implies that there are further important collaborations in the pipeline of Kusama and his team.
The SHIB dev team keeps building now as he has returned from "quiet mode." Kusama pointed out that "sometimes silence is the best weapon," saying that he and his team needed that quiet period as they have been "busy with platforms to support the community and begin this network state."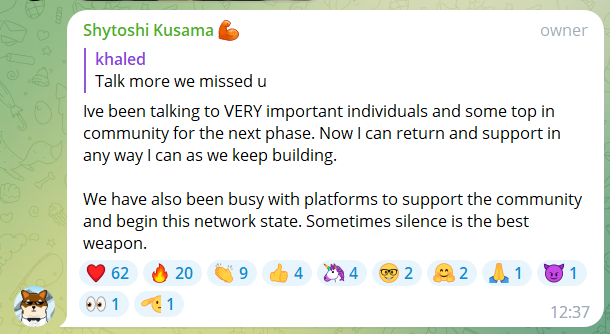 Over the weekend, the SHIB army was also engaged in a heated discussion as to where Shytoshi Kusama may be now and what he is up to. That was triggered by the change of his location status on Twitter, first to Malaysia and then to China, Chengdu. Some commentators thought that the SHIB leader might just be having fun by trying to puzzle the Shiba Inu community with these changes in his location status.
Trillions of Shiba Inu get going
According to a tweet published by Whale Alert crypto tracker, nearly 19 hours ago, it witnessed a massive transfer of 4,534,030,677,374 SHIB valued at $31,740,481.
A series of almost identical SHIB transfers has been spotted by Whale Alert over the past week, with seven transactions carrying 4.5 trillion SHIB each (two of them took place on weekdays, and two occurred on Saturday and two on Sunday).
In the case of each of these transactions, trillions of SHIB (worth almost $32 million in fiat) were shoveled from one anonymous wallet to another with no hint suggesting who may be making those gigantic SHIB transfers. Thus, roughly 31.5 trillion SHIB worth $224 million have been transferred in the last week.
Still, these might be OTC transactions or whales reshuffling their crypto riches. Recently, on-chain data company IntoTheBlock reported that more than 620 trillion SHIB are concentrated in the hands of merely 12 large-tier whales – that is 62% of the circulating supply of this popular meme cryptocurrency, the second meme coin in terms of market capitalization.