The Shiba Inu token (SHIB) has recently witnessed a staggering surge in large transactions, resulting in a whopping $8 million increase within a mere 24 hours. According to data provided by IntoTheBlock, the volume of large SHIB transactions doubled on Monday, contributing to a total of $15.72 million. In terms of tokens, this surge represents an astounding 1.02 trillion SHIB, bringing the total number of tokens involved to 2.03 trillion.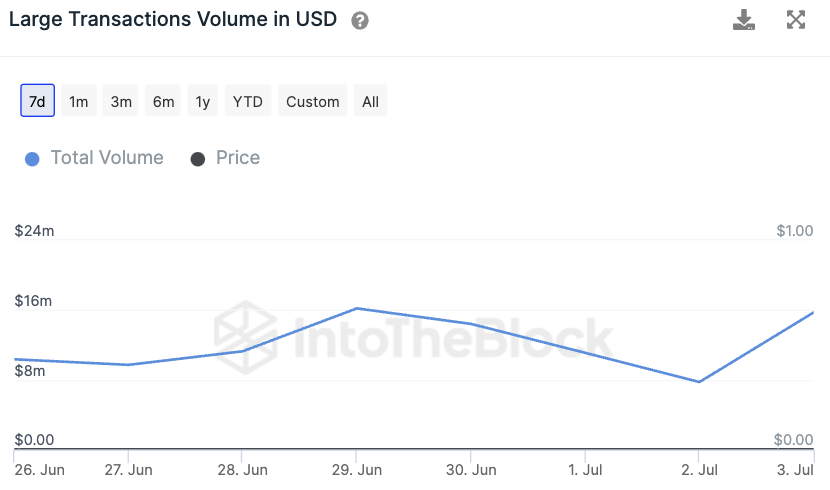 While these figures may initially appear promising, a closer examination reveals a jaw-dropping twist that may dampen the enthusiasm of ordinary Shiba Inu token investors.
The twist
Simultaneous with the surge in large transactions, there was a notable increase in outflows from the wallets of major Shiba Inu holders. Yesterday, a staggering 901.4 billion SHIB were withdrawn from these wallets, which is a significant surge when compared to the previous day's outflow of 144.6 billion tokens, which was almost six times less.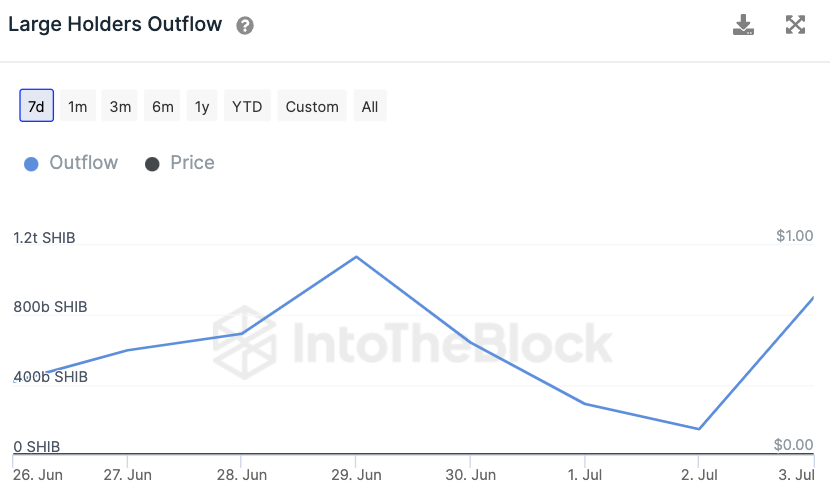 Although there was also an increase in inflows, two crucial factors set these tendencies apart. First, the inflows were relatively insignificant, amounting to 269.36 billion SHIB. Second, considering the concentration of tokens within large exchange wallets, it is plausible to attribute these inflows to exchanges, indicating potential selling activity.
These statistics provide valuable context to the surge in large SHIB transactions. While it might seem like a positive sign at first glance, the significant outflows from the wallets of major SHIB holders raise concerns about the intentions behind these transactions. It suggests a possible trend of profit-taking by these whales, which could have a profound impact on the overall market sentiment surrounding SHIB.