The Shiba Inu (SHIB) ecosystem has been a roller coaster of emotions for many investors, especially in recent times. A significant indicator of this sentiment is the notable decrease in whale activity on the network.
Whales, often considered the big players in the crypto space, have a substantial influence on the price and overall market dynamics. Their recent behavior suggests a potential shift in confidence regarding SHIB's future prospects.
Over the past few days, there has been a marked decline in large transactions on the SHIB network. These transactions, typically indicative of whale movements, have plummeted from a high of 128 to a mere 26.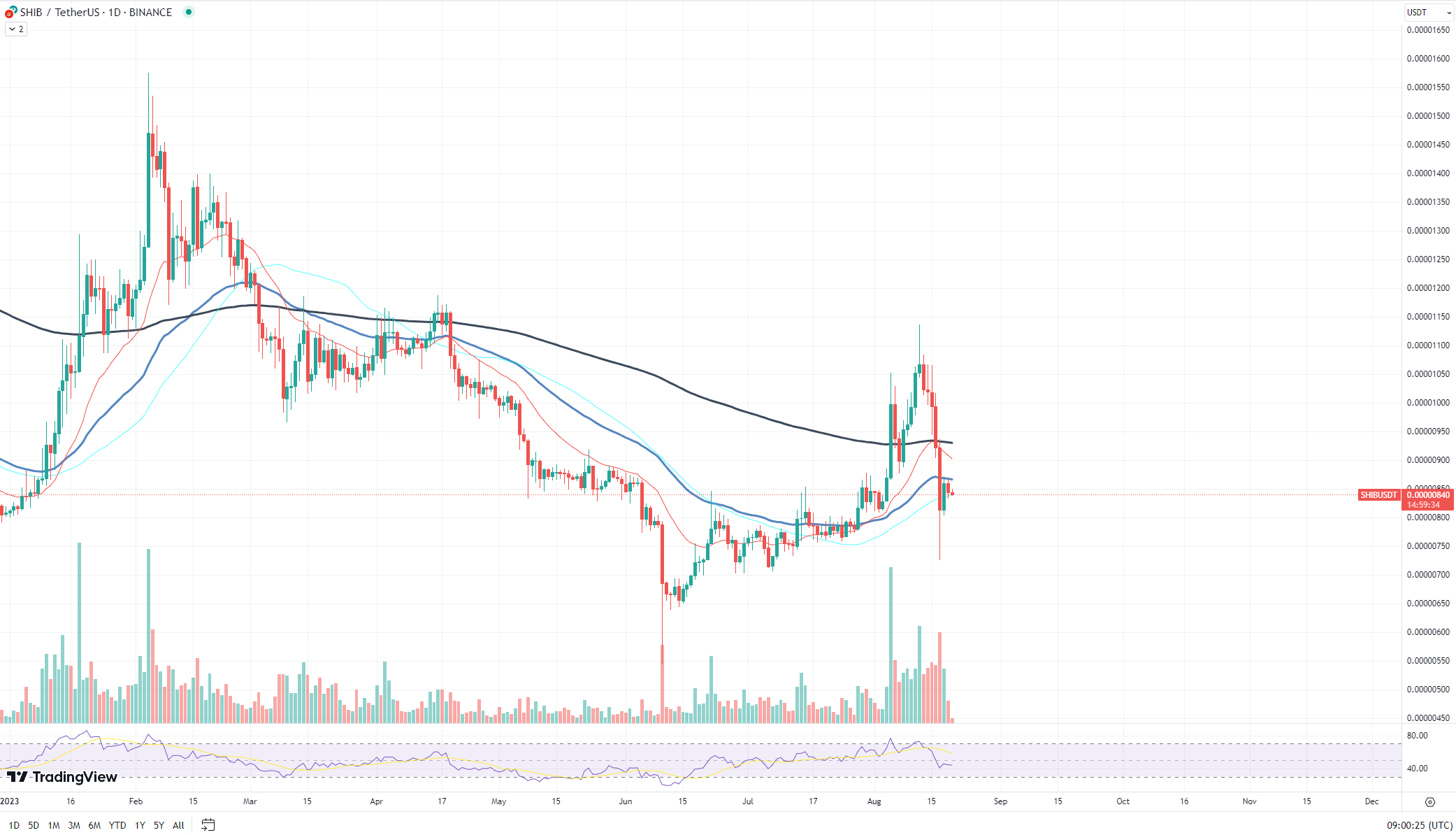 Such a drastic drop in large-scale transactions can be interpreted in various ways. One perspective is that whales might be reducing their positions, possibly anticipating further downward pressure on the SHIB price. Another viewpoint is that they are adopting a wait-and-see approach, given the current market uncertainties.
A glance at the recent price performance of SHIB provides further context. As of the latest data, SHIB is trading at $0.0000084. While this might seem insignificant at first glance, it is essential to consider this in the broader context of the crypto market and SHIB's historical performance.
The token has experienced significant volatility in the past, and the current price point might be a reflection of the broader market sentiment and the aforementioned decrease in whale activity.
The crypto market is inherently volatile, and large players, or whales, often magnify this volatility. Their significant holdings allow them to influence price movements, either by buying large quantities, driving prices up, or selling vast amounts, pushing prices down. The recent drop in large SHIB transactions suggests that these influential players might be stepping back, at least for the time being.