The price of ArbInu, a sort of Shiba Inu (SHIB) and Dogecoin (DOGE) clone but on Arbitrum, has risen by more than 200% in just the last five days. Reaching $0.0092 per token at the peak of today's price action, ArbInu nearly broke its all-time high set earlier in February. There are not many reasons for this performance, but they are compelling enough.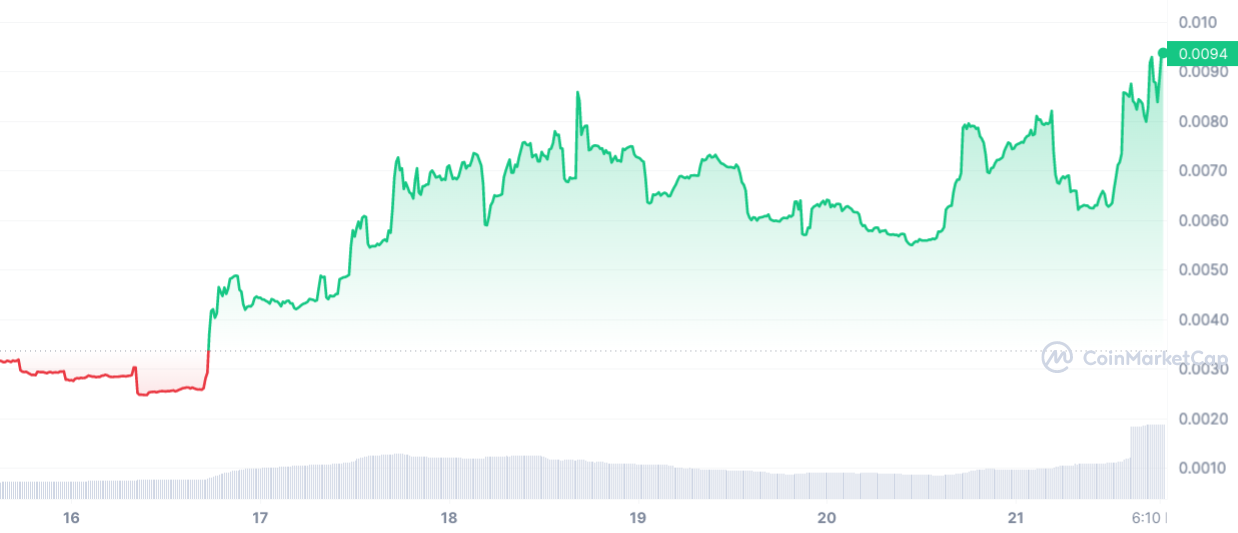 Key reasons behind ArbInu price action
The first reason why the token kicked off its triple-digit run on March 16 was the long-awaited announcement of an ARB airdrop, Arbitrum's native token, which took place that day. More than 600,000 wallets are estimated to have participated in the event, which is expected to be one of the biggest in the crypto space in recent times. The blast wave from the announcement of the token airdrop, whose market capitalization is estimated at at least $1 billion, has rippled through the Arbitrum ecosystem and its projects.
The second reason is even more uncomplicated and lies in the very essence of ArbInu. Even though the token did not appear until early 2023, it has already managed to present itself as if it is the only meme token in the entire ecosystem. Those meme cryptocurrencies that have managed to break out of the mainstream, as we now know for sure, always claim a piece of the market. ArbInu has managed to attract attention to itself, and now it is taking the token to the top.