Shiba Inu (SHIB), the meme coin that took the crypto world by storm, recently faced a significant setback. A staggering 35% of SHIB's gains evaporated during what is now being referred to as the "Shibarium correction."
This downturn was triggered when over a thousand ETH got stuck in the Shibarium bridge, a critical component of the Shiba Inu ecosystem. This mishap not only caused panic among the community but also led to a substantial outflow of funds from Shiba Inu.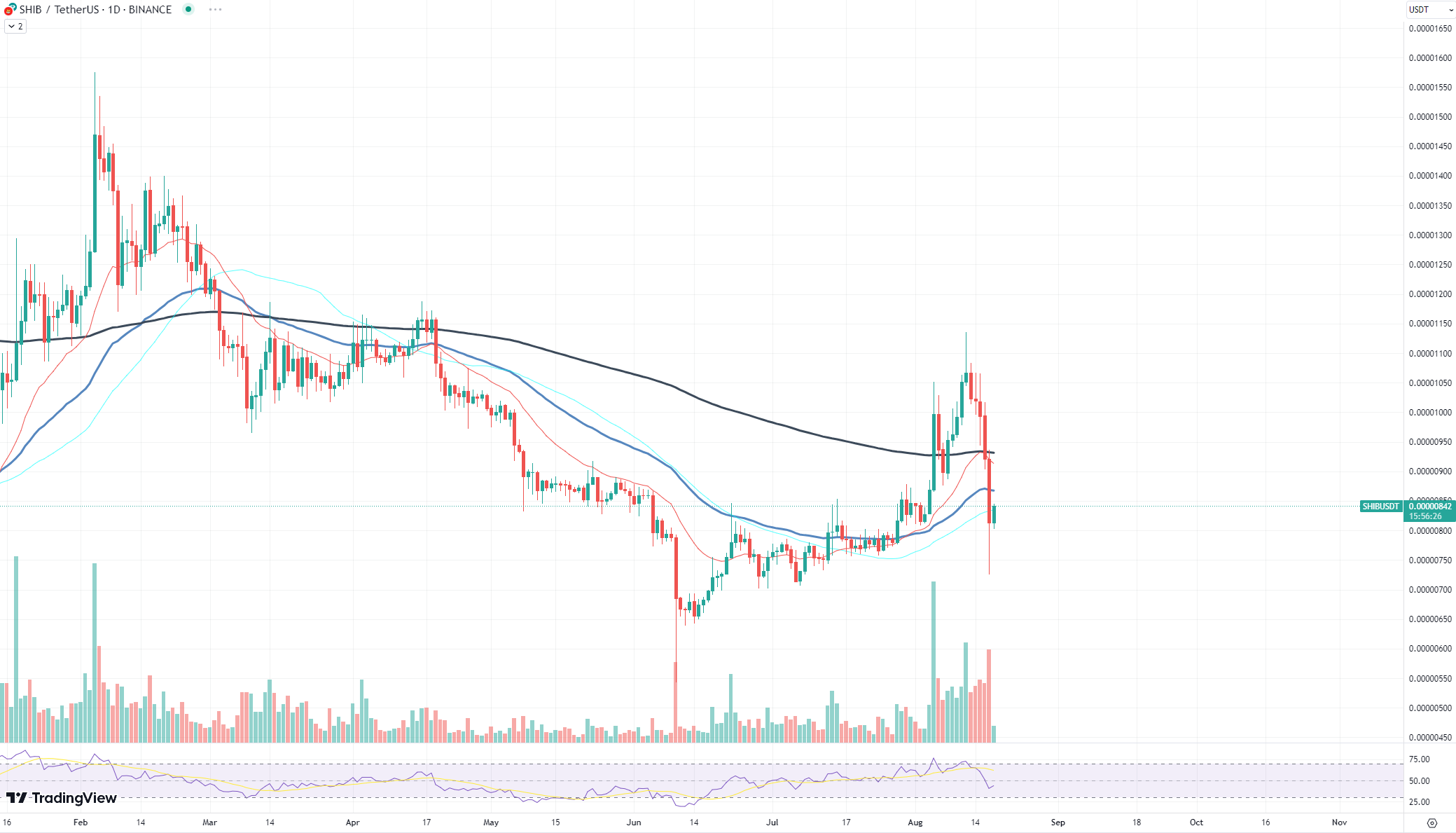 The "buy the rumor, sell the news" adage seemed to play out in real time for SHIB. The anticipation around Shibarium had driven the token's price up, but the actual launch and subsequent issues led to a sharp sell-off. Investors, both new and seasoned, felt the sting as the token's value plummeted.
The aftermath of the Shibarium correction was brutal. Shiba Inu's price trajectory took a nosedive, and at one point, it formed a candlestick shadow that touched the lowest price levels seen in recent months. This momentary dip effectively wiped out all the gains SHIB had accumulated in August. As of now, SHIB is trading at $0.00000842, a stark reminder of the volatility inherent in the crypto market.
The Shibarium incident underscores the importance of robust technical infrastructure in the world of decentralized finance. While the promise of bridging the gap between different blockchains and facilitating seamless transactions is alluring, the execution needs to be flawless. Even minor glitches can lead to significant financial repercussions, as seen with SHIB.
For Shiba Inu, the road ahead is uncertain. While the token has shown resilience in the past, bouncing back from market downturns, the Shibarium correction has undoubtedly shaken investor confidence. The community will be keenly watching how developers address the current challenges and whether they can restore faith in the project.