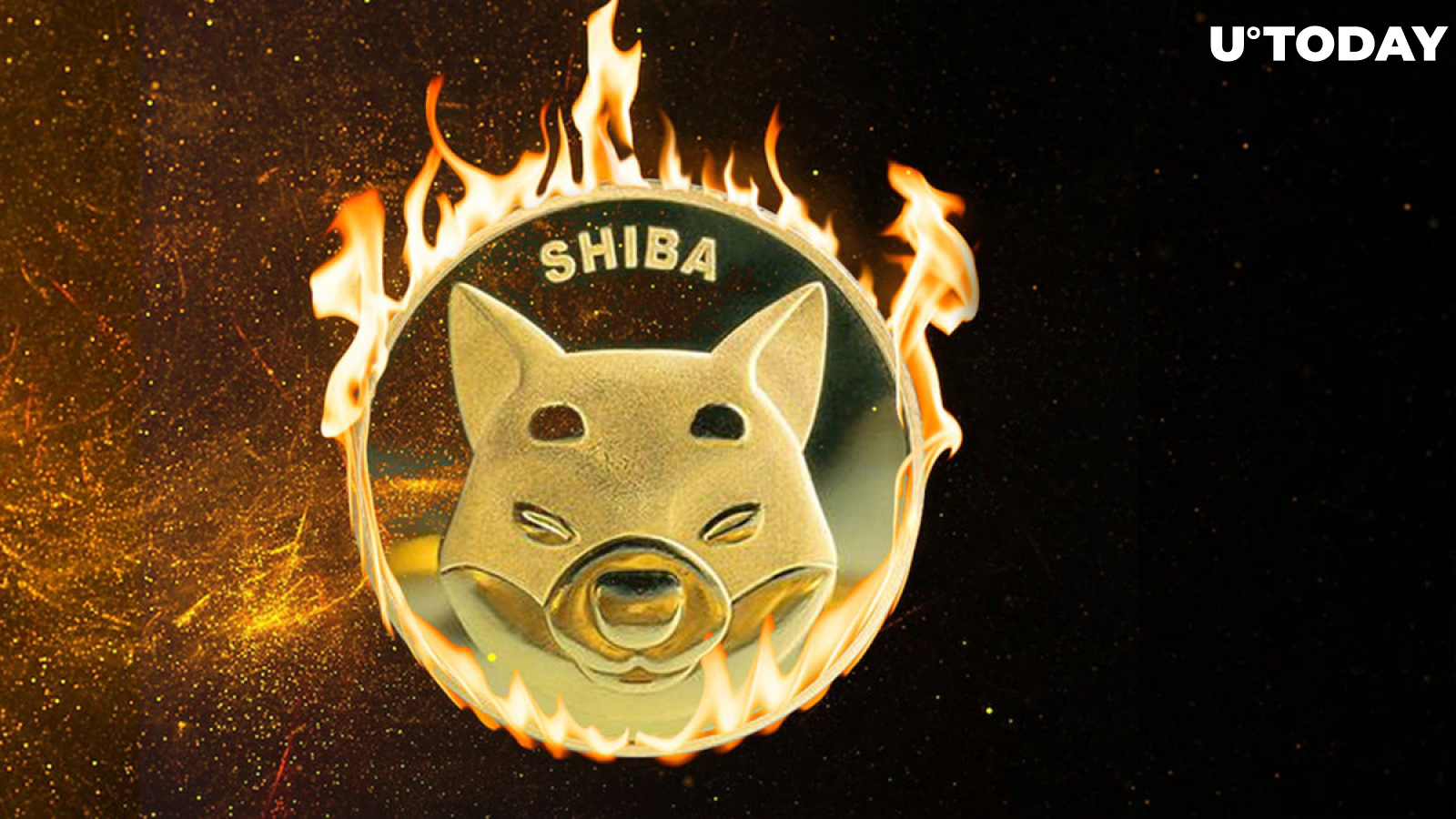 Cover image via www.freepik.com
Shiba Inu (SHIB) is making frantic efforts to upturn its dominant bearish turn and chart a positive growth course for the week. According to data from Shibburn, the meme coin burn rate is now pegged at 810.98%, with a total of 12,508,216 SHIB tokens sent to dead wallets in the past 24 hours.
Shiba Inu burn outlook
According to Shibburn data, more addresses were involved in contributing the SHIB tokens designated for burning this time. While the largest single address contributing to the dead wallet added more than 6.1 million SHIB tokens, other top wallets also contributed 4.59 million and 1.7 million SHIB tokens, respectively.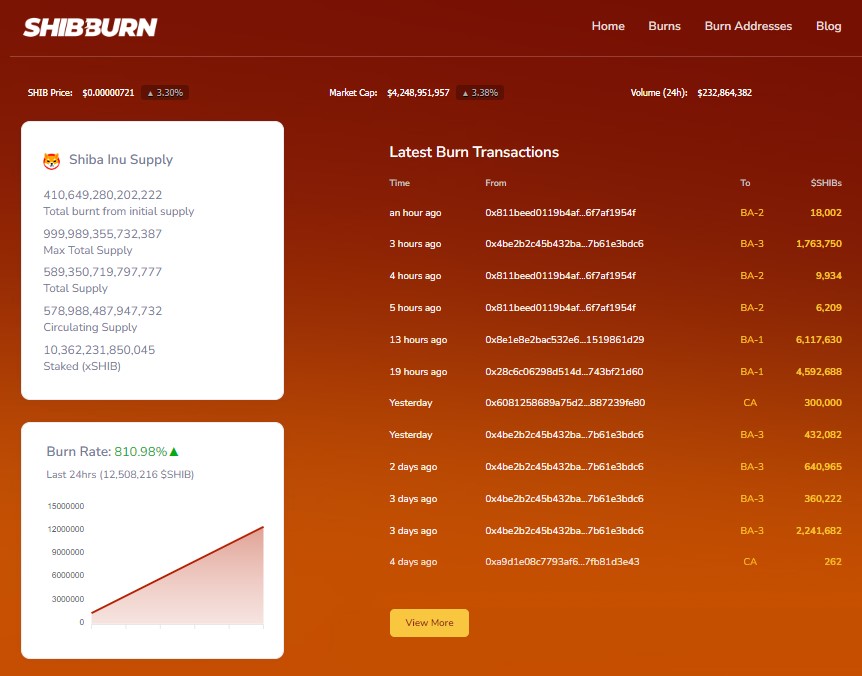 Token burning has always been considered a unique metric that is very important to the Shiba Inu ecosystem. While its impact may not be felt in the short term, the burn rate is designed to gradually and permanently take a significant portion of the token's supply out of circulation.
This scheduled plan to reduce the circulation of SHIB is designed to help the price grow in the long term through the scarcity that will be introduced. To complement this scarcity, Shiba Inu developers are working relentlessly on the Shibarium Layer 2 protocol that has gone live on the testnet, dubbed Puppynet.
The Shibarium protocol is billed to power the rise of numerous applications and smart contracts with tailored solutions that will not only attract users but also fuel interest in the SHIB token in the long term. With a healthy balance of higher demand and reduced supply, price growth is expected to be the obvious beneficiary in the long term.
Price impact of current burn rate
The growing burn rate is having a positive influence on the price of SHIB, which has jumped by 3.28% and is trading at $0.000007209. With this uptick, SHIB might be opening itself up for a bright and bullish week ahead.