Shiba Inu (SHIB), the renowned meme coin, has recently experienced a significant change in investor behavior. Bulls in the Shiba Inu market have managed to absorb a staggering seven trillion SHIB, effectively breaking the resistance, as noted by the global in/out of the money indicator by IntoTheBlock.
This remarkable change suggests that investors are ready to take SHIB to the next level. As it stands, another formidable resistance barrier worth approximately nine trillion SHIB looms ahead. Surpassing this barrier could potentially lead to a bullish uptrend, providing a welcome change for holders who have been weathering a stormy market.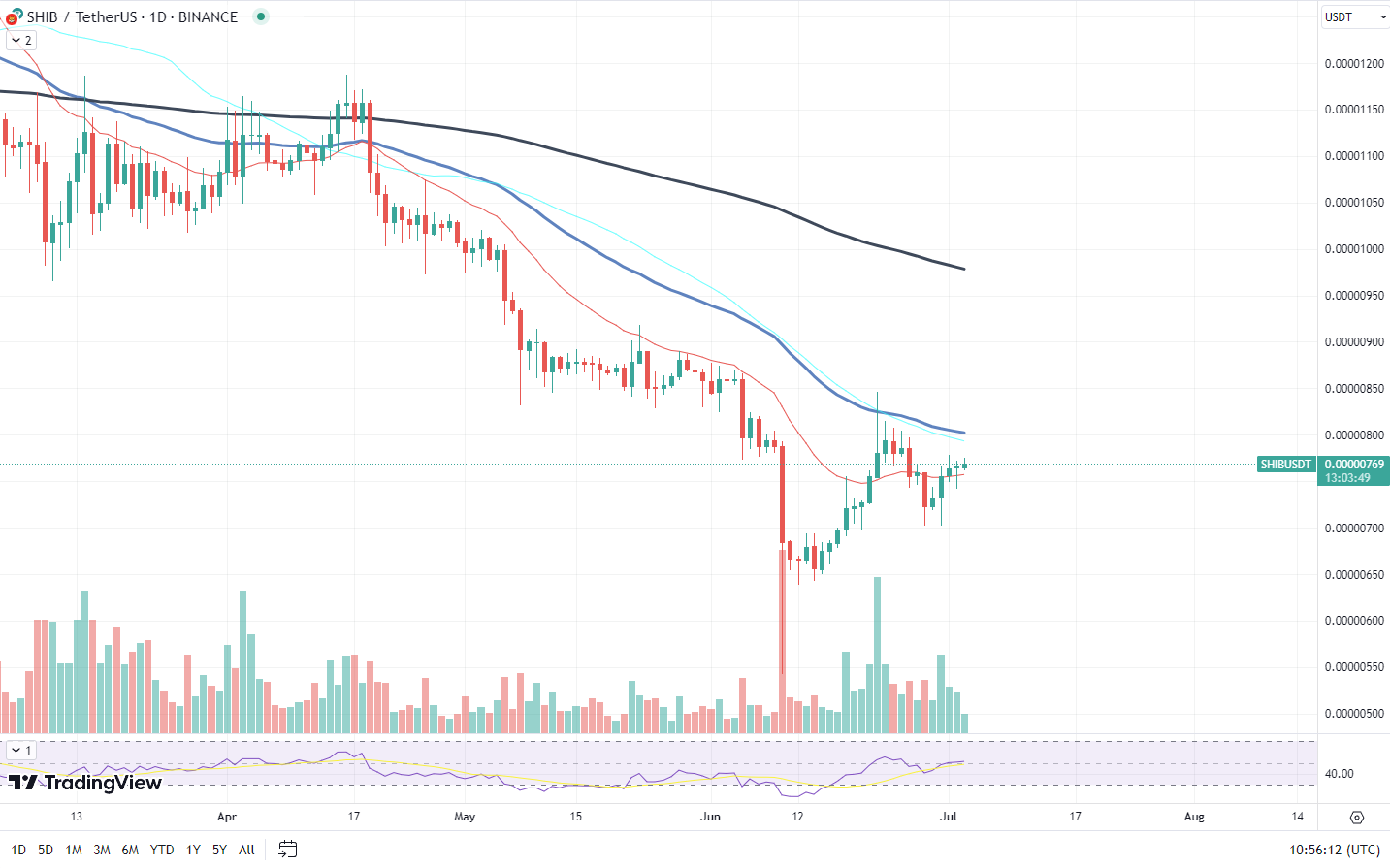 However, the picture is not entirely rosy for Shiba Inu. Despite the absorption of a considerable amount of SHIB tokens, a solid price foundation is yet to form. This absence of consolidation suggests that investors are not actively accumulating SHIB at its current price level, a potential red flag for the market's bulls.
Despite the challenges, Shiba Inu managed to gain about 9% from its local bottom, indicating that there is still some bullish sentiment on the market.
Interestingly, the trading volume for Shiba Inu is on a downward trend, which might seem concerning at first glance. Yet, descending volume in a bearish trend can sometimes signify an upcoming trend reversal. If that is the case, SHIB could be preparing for a much-needed rally.
From a technical perspective, Shiba Inu is oscillating between the 21-day and 50-day Exponential Moving Averages (EMAs), a zone often considered a deciding point for a future trend direction.