Recently, there have been reports of scammers taking advantage of the Sterling Solidly fork on Arbitrum by launching multiple copies of the same asset. This creates a honeypot that unsuspecting users provide liquidity to or purchase, ultimately resulting in a complete loss of funds.
To make matters worse, scammers are now using a new tactic of adding the actual correct token address into the name of the contract. For instance, a Solidly fork on Arbitrum was launched recently, which gained a lot of attention.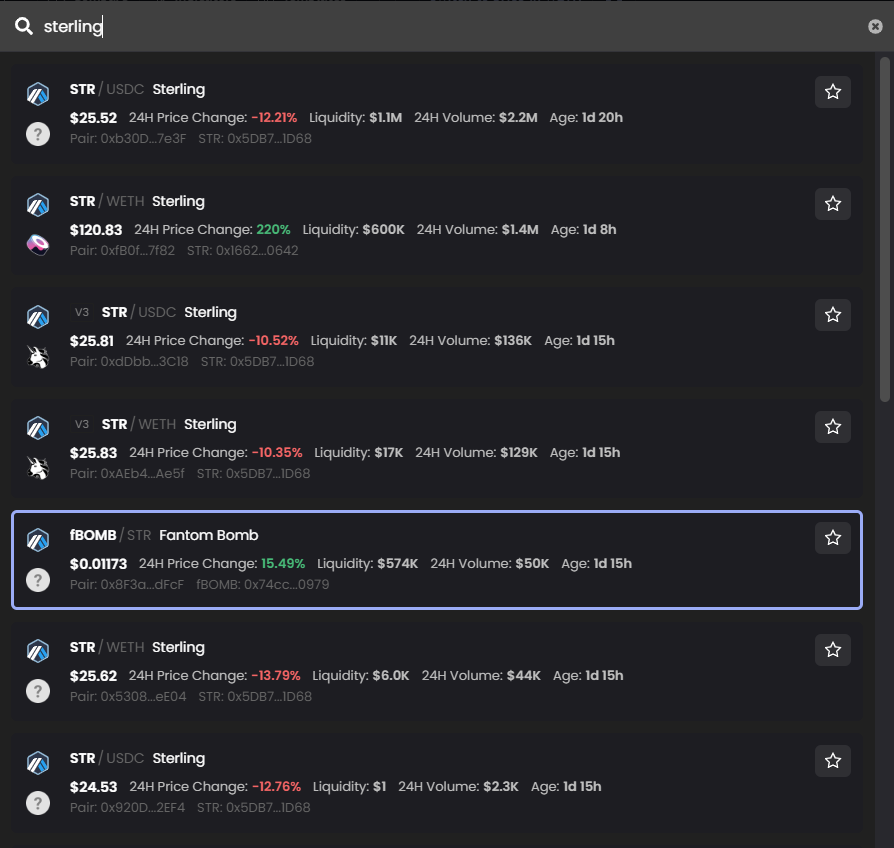 The real contract address can be found in the documentation or Discord, but scammers have set the correct contract address as the token's name. As a result, the scam token will appear as the first or one of the options on charts, even though it is fake.
It is crucial for users to exercise caution and due diligence when interacting with such assets. Users should always ensure that the token address they see on charts matches the actual token address, rather than blindly following the name of the token.
Scammers are becoming more sophisticated, and it is increasingly challenging to spot such scams. However, some red flags could include unusually high returns or a lack of information about the project's team and development roadmap.
It is essential to conduct thorough research before investing in any project, especially in the DeFi space. Users should also stick to reputable and established platforms that have strong security measures in place. Furthermore, users should never share their private keys or seed phrases with anyone, as this could lead to a complete loss of funds.
Users should remain cautious and double check contract addresses on Arbiscan or Etherscan pages before making any transactions.