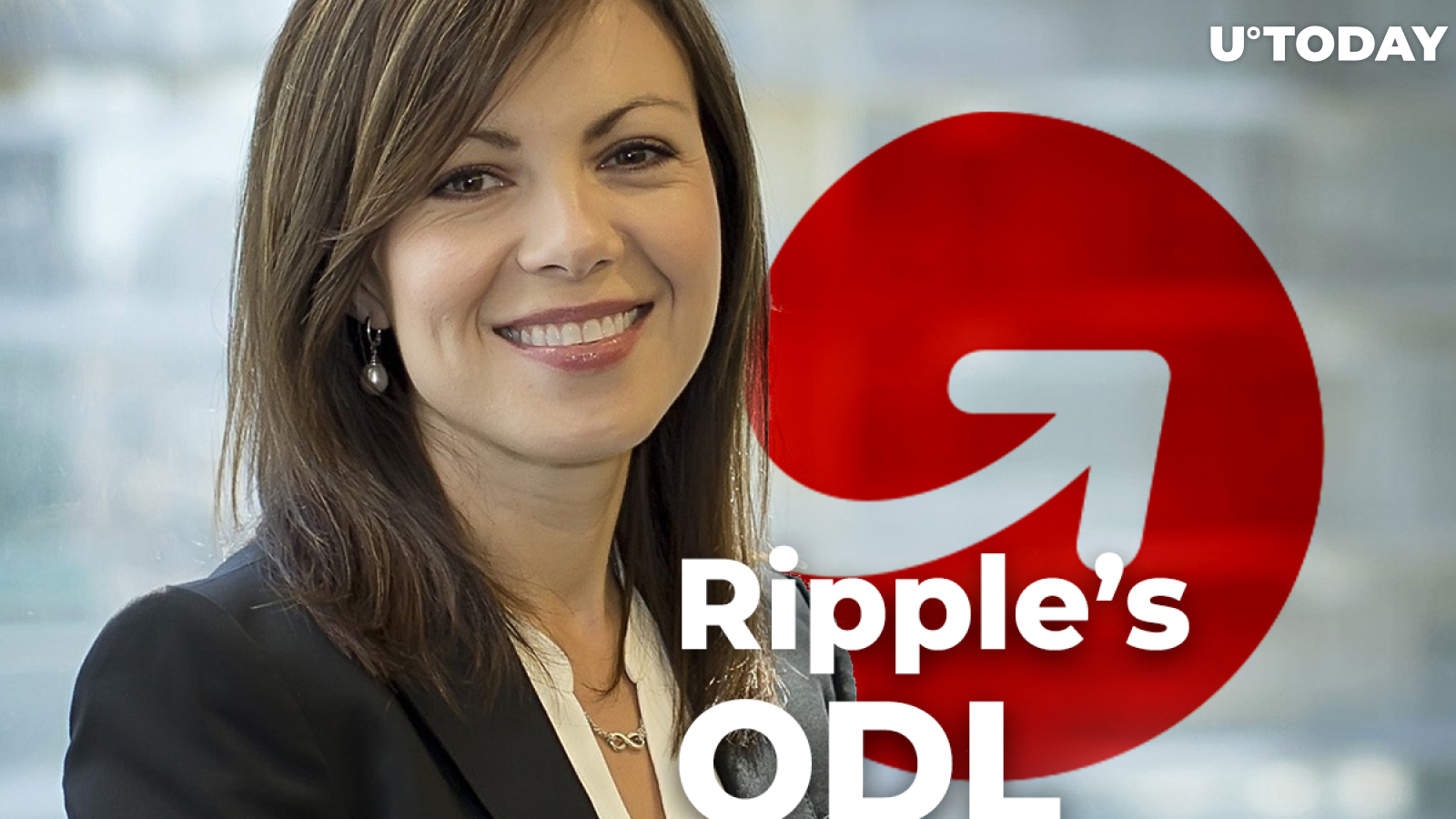 Cover image via ir.moneygram.com
Many expected the Swell conference conducted in early November by Ripple in Singapore to trigger the growth of XRP price, since this happened in previous years.
However, it did not happen this time, even though Ripple did boast a tremendous yearly progress in landing new customers (over 300 now) and its partners in the use of On-Demand Liquidity (ODL).
Ripple's ODL makes remittance fast and cheap
The main partner so far in that is the global remittance operator MoneyGram, which sends funds from the US to Mexico using the local Bitso exchange and XRP.
The head of global operations at MoneyGram, Kamila Chytil, who was hired in late September, stated:
"We've leveraged On-Demand Liquidity on RippleNet to dramatically reduce our operational costs and process global payments at unprecedented speeds."
In the course of the conference, top execs at Ripple, Ross Edwards and Kevin Mole, made a small presentation, explaining how the process of funds sending works on blockchain.
Is Spain's third largest bank now with Ripple?
One of the Ripple fans on Twitter noticed that the third largest bank in Spain was used as an example during the aforementioned presentation. Some in the comment thread started guessing, whether the Caixa Bank now also works on RippleNet.
#Ripple Swell 2019 they used Caixa Bank as an example in a demo. Caixa Bank sender - iRemit receiver ?

Caixa Bank is the third-largest bank in Spain after Banco Santander and BBVA (ripple partners already)

*As of march 31, 2019 total assets Caixa Bank $404.1 billion + pic.twitter.com/zwPzmSWft1

— ༜༝??????????⚡ (@xrp_stuart) November 28, 2019
Weiss Ratings acknowledges Ripple and ODL
As reported by U.Today recently, the Weiss Ratings agency has called Ripple's ODL and XRP tools that may help Ripple build a better system of remittance around the globe.
#Ripple intends to use #XRP to fuel a global remittance replacement system called On-Demand Liquidity, which would deploy the token to create a $2 trillion pool of liquidity to help overcome issues plaguing the global remittance system.

— Weiss Crypto Ratings (@WeissCrypto) November 27, 2019