This article is about the Ripple price prediction for December, including the latest news that will help us make an end year price forecast. What are the key drivers to make a Ripple price prediction today​​ based on both technical analysis and the latest business, financial, and trading news?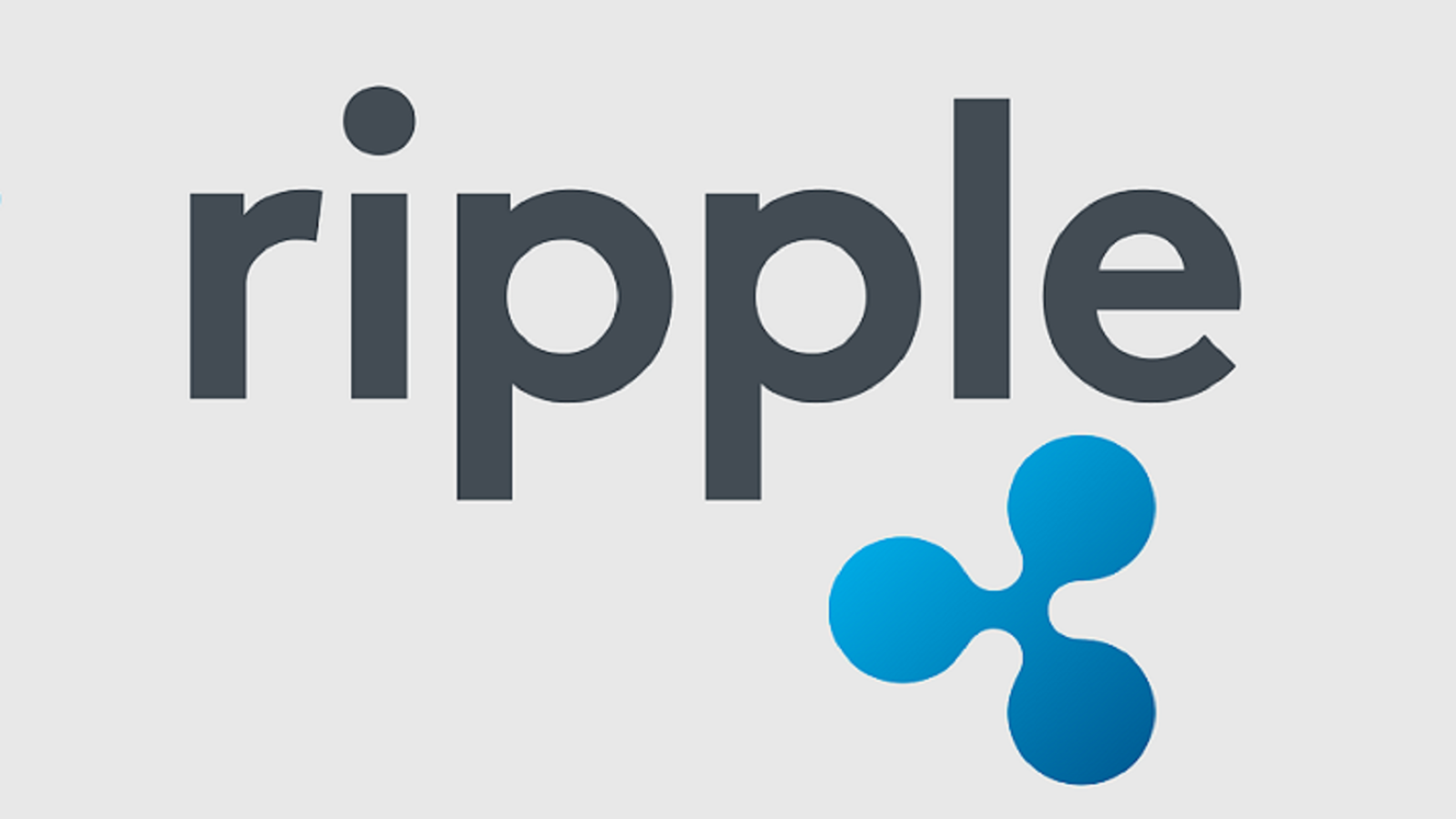 Ripple is a for-profit technology platform and also a cryptocurrency (XRP), developed by Ripple Labs. The company focuses on providing real-time payment settlements and currency exchange services to financial institutions such as banks and payment processors.
Over 100 companies worldwide have adopted Ripple software to guarantee fast, frictionless transactions. As a result of this strong financial industry adoption, the Ripple cryptocurrency (XRP) is now the second most valuable cryptocurrency by market cap, after Bitcoin, with a valuation of over $14 billion in December 2018, having lost almost 85% of its $90 billion market cap in January 2018. Will Ripple's price rise or fall in December 2018?
The price of Ripple (XRP) as of Dec. 6, 2018 is at $0.3348. In this article, we will provide a Ripple forecast, keeping in mind that any XRP price prediction is not an easy task and is just an estimate with no guarantees whatsoever and not financial advice.
Ripple price prediction December
Any Ripple predictions can be supported with the latest business and financial news, as the adoption of the cryptocurrency in the financial world is a fundamental factor which can move its price either up or down.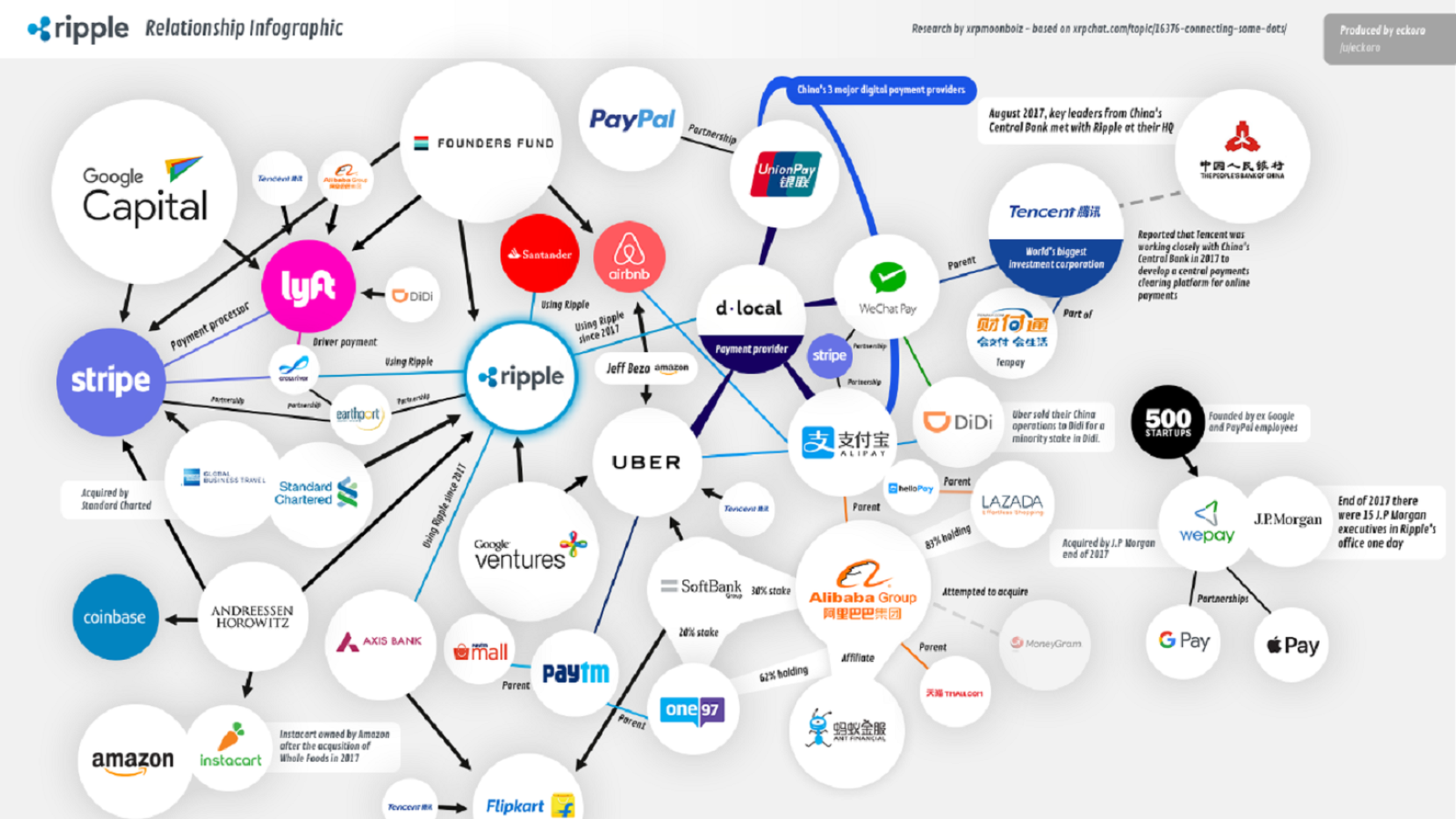 While you can buy XRP, it's not intended for consumer use. Instead, it's a token that provides liquidity for banks as they facilitate cross-border transfers. A positive factor that can be used for an XRP forecast is the latest trading news that XRP is now available for trading on KuCoin starting on Dec. 3, 2018. KuCoin is a crypto exchange platform based in Singapore, Asia.
Other important factors to consider are a range of trading pairs offered for XRP and reduced trading fees for a certain time period. Overall, this listing could be important for XRP at a time when the crypto market is trying to bounce after an intense selloff during November 2018.
Expert opinion
Some experts make the following XRP price forecast for 2019.
Roman Guelfi, Director of Operations at Pinnacle Brilliance:
"Ripple certainly has the potential to move up a notch in 2018, but I think it will be more likely in 2019… As the market observes more projects being coded in other algorithms such as XRO, ETH will likely take a backseat to the next big coin/token… It will take some time for the markets to digest this, so I am projecting 2019 to be the likely time for it to take place". "Ripple certainly has the potential to move up a notch in 2018, but I think it will be more likely in 2019."
Craig Cole from Cryptomaps attributes the rise of XRP to its faster transaction speeds and lowers fees, which he claims offers an easier way for financial institutions to embrace the digital currency.
"Ripple just might be the catalyst in making cryptocurrency more mainstream. The virtual currency is certainly on the rise and has the potential to be the first token to truly disrupt an industry, and if it does, expect XRP to reach Bitcoin-like levels of ubiquity in the near future."
Ripple (XRP) 2019 prices are confidently predicted by experts such as Investing Haven to reach highs of $20 USD. This confidence stems from a firm belief in Ripple's place as the cryptocurrency with the highest potential out of the entire market. Stating an appreciation for Ripple's seemingly smooth transition to a fiat banking tool for international transactions, including fast rates and low-cost fee transfer management, experts like Investing Haven are unconcerned about Ripple's relatively low prices.
Other experts predict highs of up to $20 USD by 2020, depending upon the success and widespread adoption of Ripple as an international transaction tool.
Ripple projections can be very optimistic or bullish based on the business adoption of Ripple's coin. But fundamental factors such as the following one which happened in March 2018 proves that Ripple price predictions are very hard to be accurate.
Cryptocurrencies across the board have dived after the US Securities and Exchange Commission (SEC) warned of "potentially unlawful" systems that trade cryptocurrencies, which investors may use with an unearned sense of safety.
Ripple price prediction end year
RippleCoinNews made the following Ripple prediction. Looking at the latest developments and increasing interest towards XRP, by the end of 2018, the Ripple price is expected to cross the $7 barrier at least. Trading Volume of XRP is nowhere close to the most popular cryptocurrencies, BTC and ETH. Trading volume is expected to grow in 2018, and a rise in speculative activity on the Ripple cryptocurrency can even raise its prices to $7-$10 mark as well.
With a price of $0.3590 as of December 4, 2018 this scenario seems almost unreal, unless something important — such as a catalyst or positive business news — drives the price of Ripple coin higher.
XRP price forecast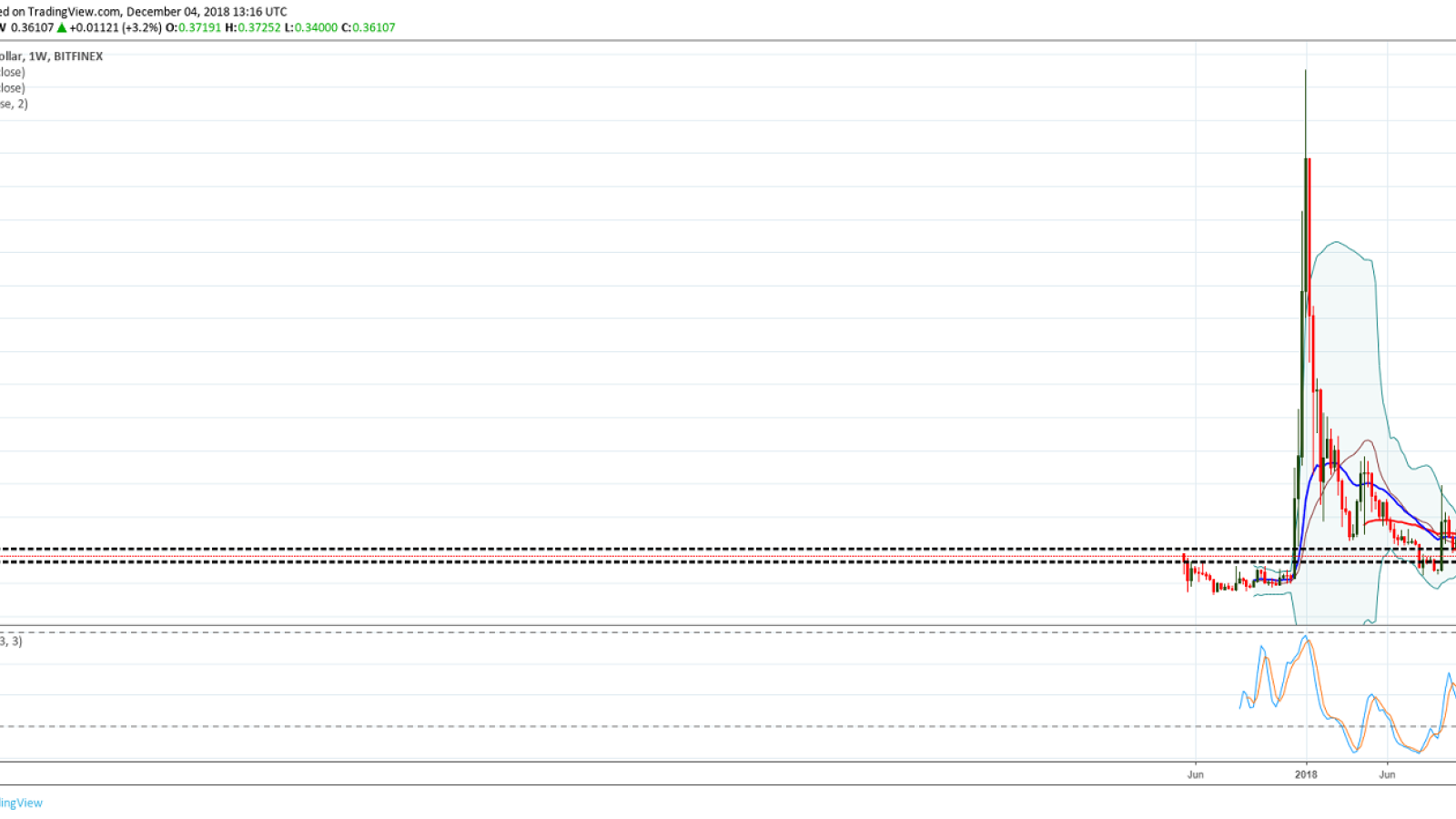 The weekly chart for XRP coin can help us make a Ripple price forecast for the remaining month of December 2018. A simple ripple XRP price prediction 2018 based on the weekly Bollinger bands currently at $0.2363 and $0.5969 for the lower and upper bands respectively tells us that at a 95% probability price will remain within these two levels. Unless something very important occurs, the price of Ripple will be between $0.2363 and $0.5969 for the rest of 2018.
Ripple coin price prediction for December 2018 year end
Ripple coin predictions, like all types of forecasts, are risky and should not be taken as direct investment advice. Our XRP predictions for the end of 2018 will be based on our following technical analysis.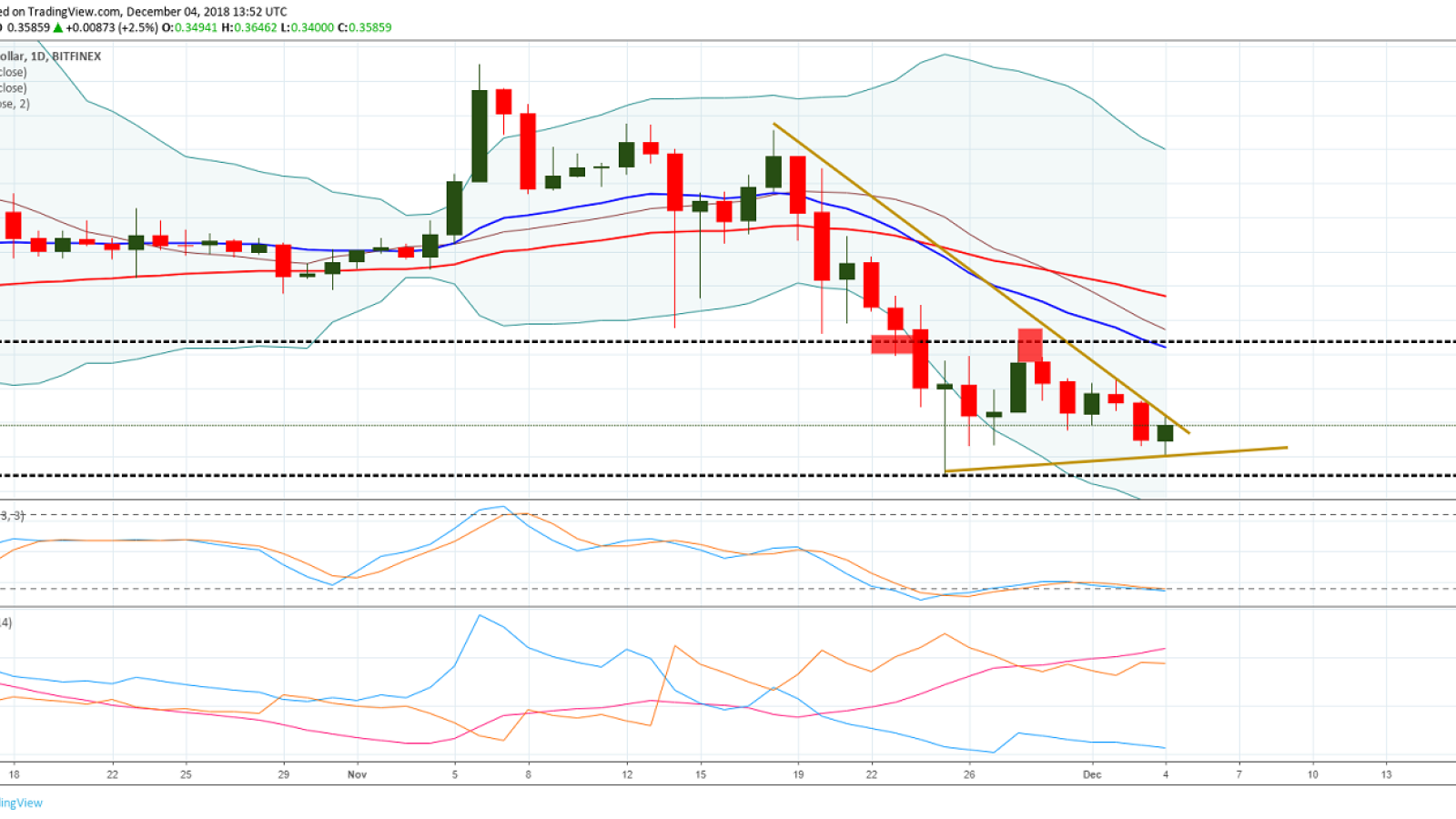 Looking at the daily chart to make any XRP prediction or Ripple forecast 2018 something interesting is underway and could happen soon, as a breakout is seen from the falling trend line and the triangle formed. The only and most important question is whether it will be a bullish breakout and the price should move up, or a bearish breakout and the price should move to lower levels.
These are the key points to consider in our Technical Analysis to make a prediction for December 2018:
· After the spike of price in September 2018, which saw the Ripple coin moving from $0.2728 to $0.8033 within only 4 days, the price action changed very quickly to a consolidation phase, and now the dominant trend is a downtrend.
· Significant support levels are $0.2460, $0.2760, $0.3230.
· Significant resistance levels are $0.3496, $0.4013, $0.4363 and $0.5014.
· Both 20-period and 50-period exponential moving averages, currently at $0.4046 and $0.4345 are pointing down and as price is now at $0.3602 these moving averages should also be considered levels of future resistance.
· Stochastic indicator (14,3,3) is at oversold levels, but still has not made any bullish crossover.
· MACD indicator has a negative value and is trending down, but its histogram is diminishing, a sign that may suggest a pause for the downtrend and a bounce.
· The strength of the trend is increasing, as indicated by the ADX/DMI indicator. This indicator is useful as a measure of a trend's strength and direction. With a value of 31.34 for ADX line, it is considered a strong trend. DI-, red line now has a reading of 28.57 and is above DI+, blue line with a reading of 11.93, indicating that current price momentum is down.
· Daily Bollinger bands are at $0.31 and $0.52, respectively for the lower and upper band. These bands should contain 95% of the price within 2 standard deviations from the 20-period daily moving average, at $0.4151.
· Fibonacci retracement analysis for the latest swing high at $0.5714 and swing low at $0.3346 shows the retracement levels of 0.50, and 0.618 are at $0.4497 and $0.4813 respectively.
Conclusion
The current downtrend is strong, but trying to make a Ripple price prediction for the rest of December 2018, our basic scenario is that a bounce up to the price level of $0.4350-$0.4550 is possible. It is wise to trade with the trend as it is a safer investment strategy, and for now the main trend is a downtrend. It is a conservative Ripple price forecast based on the main trend direction and the oversold conditions of the current price.
In the absence of any significant business or fundamental factors, and unless there is a more general trend direction for the cryptocurrency market such as its collapse in November 2018, the forecast of our technical analysis shows that a moderate price bounce is possible.
Any unpredictable factors such as regulatory issues may weigh on the price as they have in the past. It has been a rough year for most top six cryptocurrencies based on their market cap, but let's not forget that business aspects and applications are a key driver for any significant price move for the Ripple coin — and it has several of them.